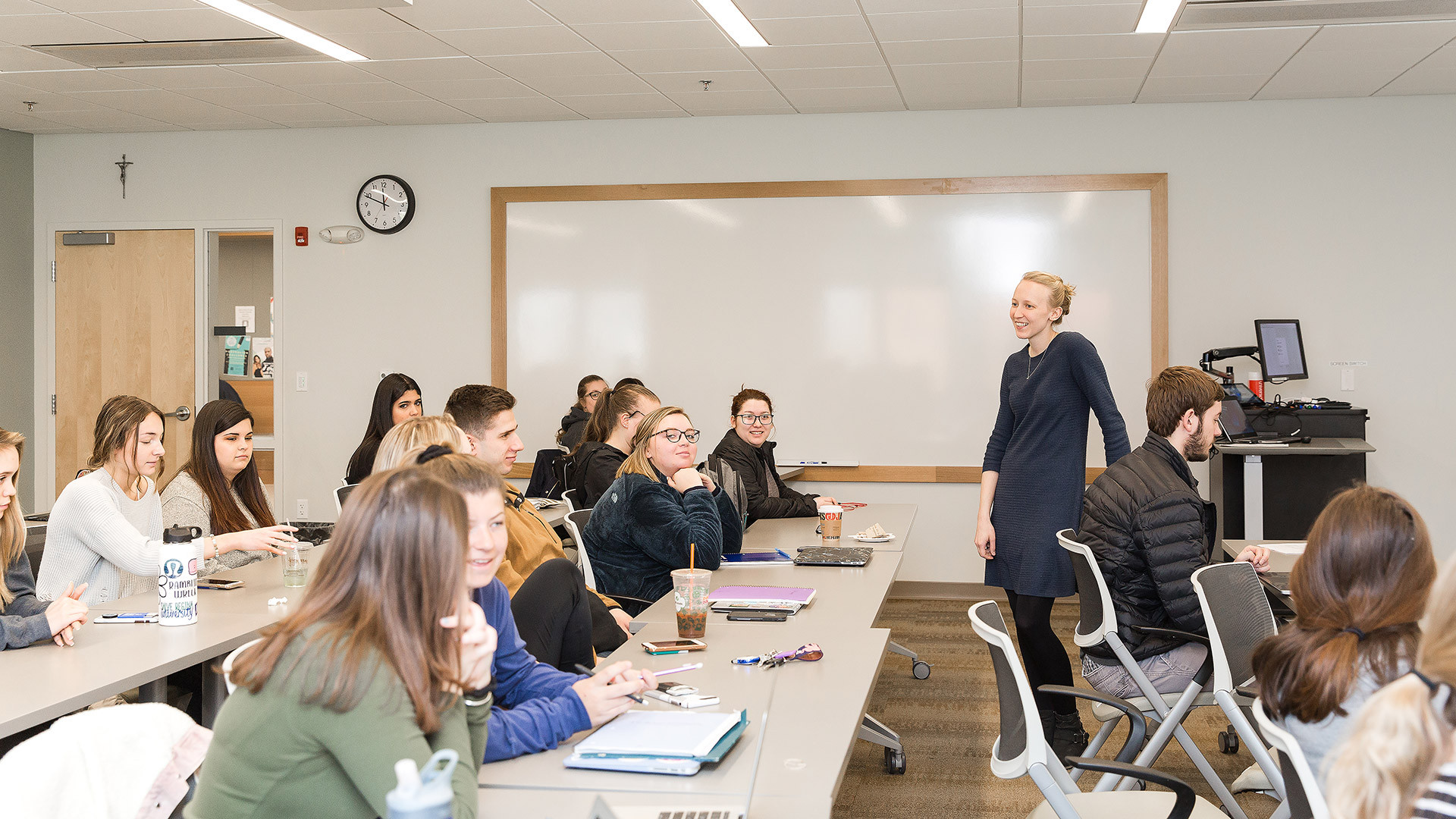 Exploring the science of behavior and mental processes will interest anyone intrigued by why people think, feel and behave the way they do. Salve Regina University's bachelor's degree in psychology leads students to new discoveries into how social, interpersonal and cultural practices affect us, providing invaluable skills for careers in which success is dependent upon understanding what it means to be human.
Explore Multifaceted Issues
Salve Regina's psychology program tailors each student's education to their own unique interests, talents and passions. Coursework is based on the American Psychological Association guidelines for undergraduate education and faculty areas of expertise, and motivated students are encouraged to augment their classroom learning with independent research and fieldwork.
Our curriculum focuses on emotional and intellectual growth, developmental processes, social forces affecting individual and group behavior, deviation from mental health, human cognition, the quantification and measurement of behavior, how we learn, biological influences, motivational forces, optimal human functioning and what makes each person unique.
We are affiliated with two board-approved internship placements in applied behavior analysis and also have placements at Child & Family, the Women's Resource Center, the Newport County YMCA and CODAC Behavioral Healthcare, among others. Through Salve Regina's popular accelerated program, qualified undergraduates can begin our master's degree in behavior analysis in their senior (fourth) year.
Program Spotlight: Mental Health and the Workplace
Do moderate symptoms of OCD or depression reduce the likelihood that an employee with five years of experience seeking a promotion would be viewed as a viable candidate relative to an employee with little experience but exhibiting no such symptoms other than a little anxiety?
That's a question that so intrigued psychology major Lauren Arpin that she served as principle author in an independent research study completed in collaboration with Dr. Arthur Frankel. Arpin and Frankel recently presented their findings at the Eastern Psychological Association's annual meeting in Philadelphia.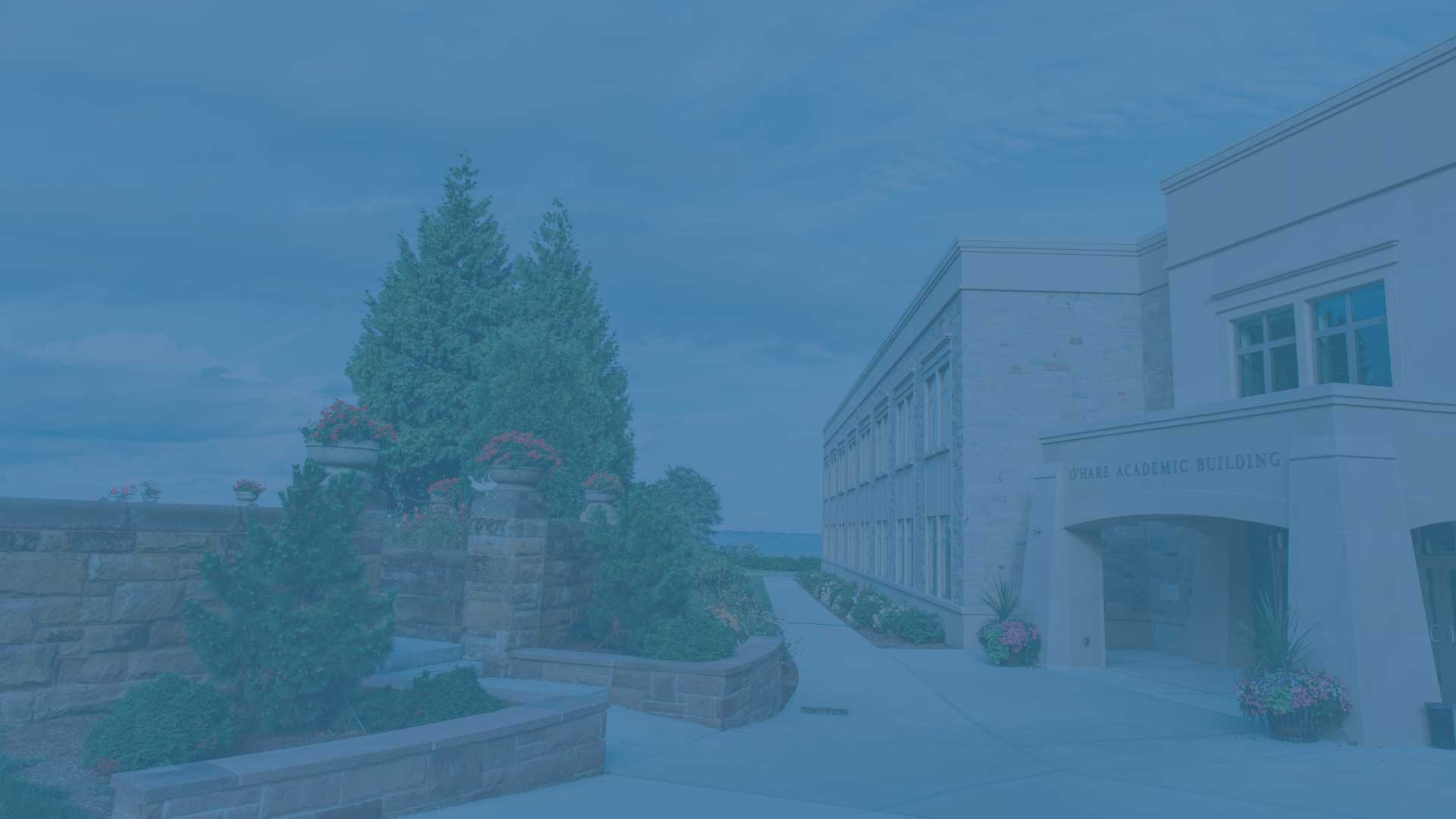 Our personalized approach with students – both inside and outside the classroom – strives to carry on the goals of the University mission, nurturing the enduring values of honesty, hard work, altruism, compassion, dignity, respect and service necessary for harmonious living in today's global family.
Dr. Arthur Frankel, professor
We encourage students to work closely with faculty to make the most of their education and to reach their fullest potential. Our rigorous academic focus and dedication to mercy values are invaluable to students interested in developing the skills and drive they need to prepare themselves for the challenge of becoming lifelong learners and to help others do the same.
Our graduates receive a solid education in the main subject areas of psychology sufficient to prepare them for careers where a background in psychology is advantageous, including:
Admissions counselor
Behavior analyst
Child life specialist
Clinical psychologist
Counseling psychologist
Drug counselor
Educational psychologist
Financial aid officer
Industrial organizational psychologist
Lawyer
Personnel officer
Probation officer
Public relations officer
Rehabilitation counselor
School psychologist
Secondary education teacher
Social worker
Sports psychologist
 Experience in the field and mentorship from professors and supervisors has made my investment in a Salve Regina education worthwhile and personally fulfilling. Now, with the relationships I have made and maintained and the education I have received, doors keep opening up to new and exciting opportunities. 
Anamaria Arteaga '16, '17 (M), behavior analyst, Strong Foundations
Major in Psychology (B.A.)
13 courses | 39 credits
Required courses:
PSY100: Introduction to Psychology
PSY210: Applied Behavior Analysis I or PSY320: Psychology of Learning and Behavior
PSY220: Child Development or PSY230: Adolescent and Adult Development
PSY250: Social Psychology or PSY290: Cross-Cultural Psychology
PSY310: Cognitive Psychology
PSY325: Statistics and Research Methods I
PSY326: Statistics and Research Methods II
PSY350: Biological Psychology
PSY430: History and Systems of Psychology Capstone
Students also choose four elective courses in psychology.
Minor in Psychology
6 courses | 18 credits
Required course:
PSY100: Introduction to Psychology
Students also choose five elective courses in psychology, selected in consultation with department faculty.