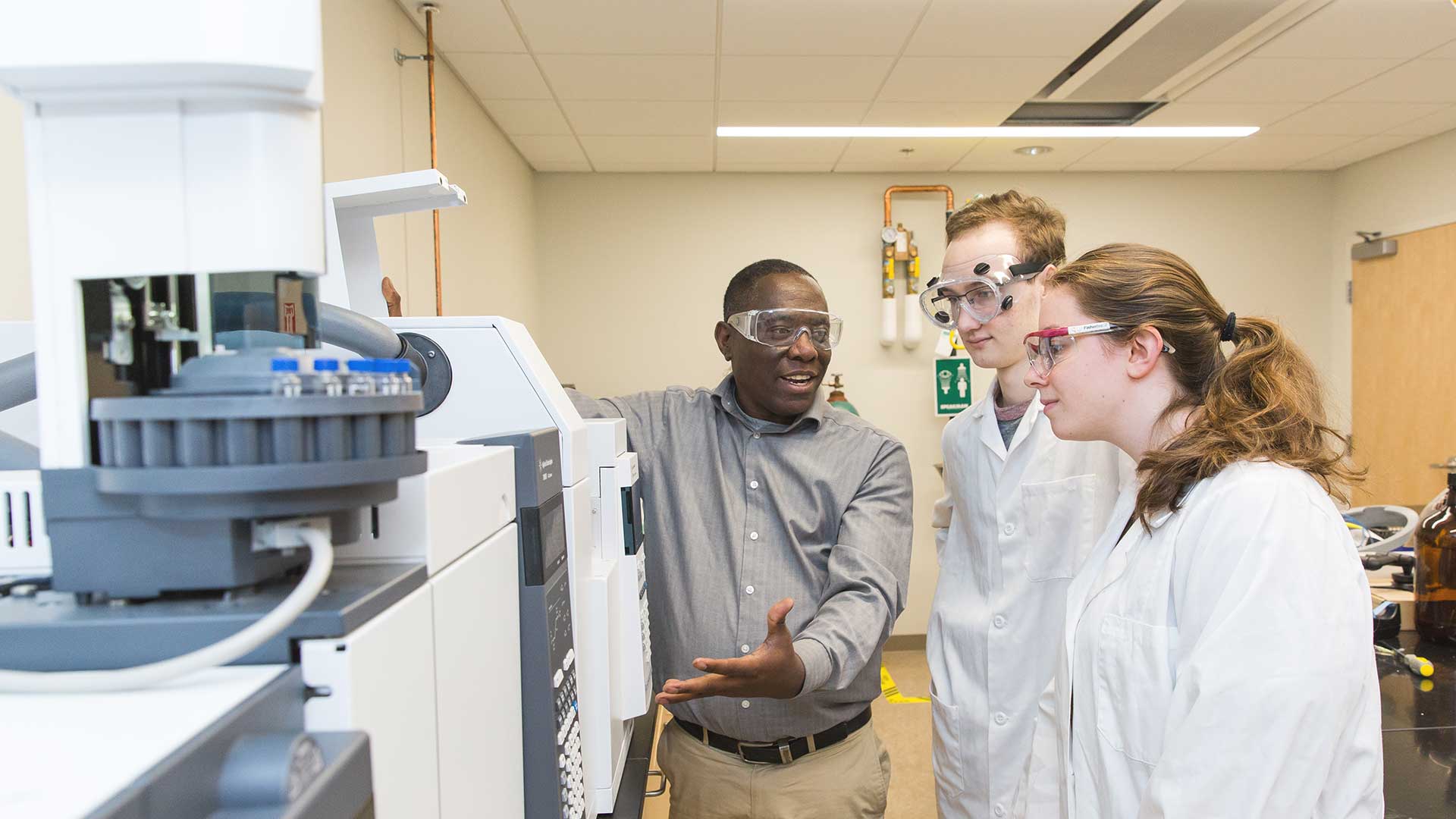 Salve Regina's academic programs provide opportunities for intellectual exploration. Our small class sizes, rigorous courses and co-curricular experiences cultivate the knowledge and critical thinking skills necessary to nurture students' talents into rewarding career paths. Incorporated into our bachelor's degree programs, the Core Curriculum fosters student participation in the liberal arts tradition, uncovering insights about science, reason and the human connection. Our graduate and professional studies programs empower students' career aspirations through highly accessible coursework offered in online, hybrid and evening formats.
Deeply invested in the success of each student, our dedicated faculty inspire them to make an impact across our historic campus, in the greater Newport, Rhode Island community and around the globe. In an ever-changing world, Salve Regina strives to meet the academic and spiritual needs of today's students and tomorrow's leaders.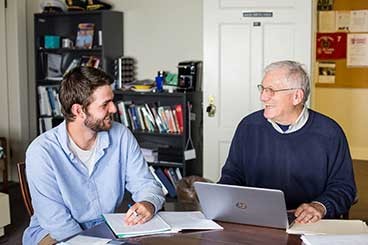 Undergraduate Majors and Minors
With 46 majors, 42 minors and opportunities to pursue a combined bachelor's/master's degree, Salve Regina's undergraduate programs foster students' academic growth.
Graduate and Professional Studies
Salve Regina's graduate and professional studies offerings encompass 13 master's degrees, four-course certificates, a bachelor's degree for licensed registered nurses and four doctoral programs.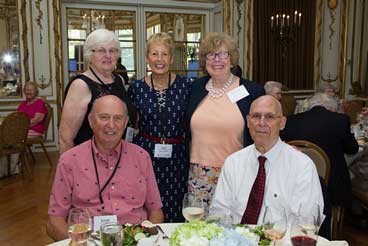 Circle of Scholars
Designed to foster joy and satisfaction in lifelong learning, our Circle of Scholars program offers seminars on a wide variety of subjects. We open membership to anyone 50 years of age and older.
My classroom experience here has been nothing short of inspiring. I love the small class sizes and the one-on-one time with my professors, who are passionate about what they teach. In addition to being involved in a number of organizations, I also play in the jazz combo group through the music program. I've had a great experience at Salve, and I can't wait to see what the future brings.
- Albert Watkins '23, marketing major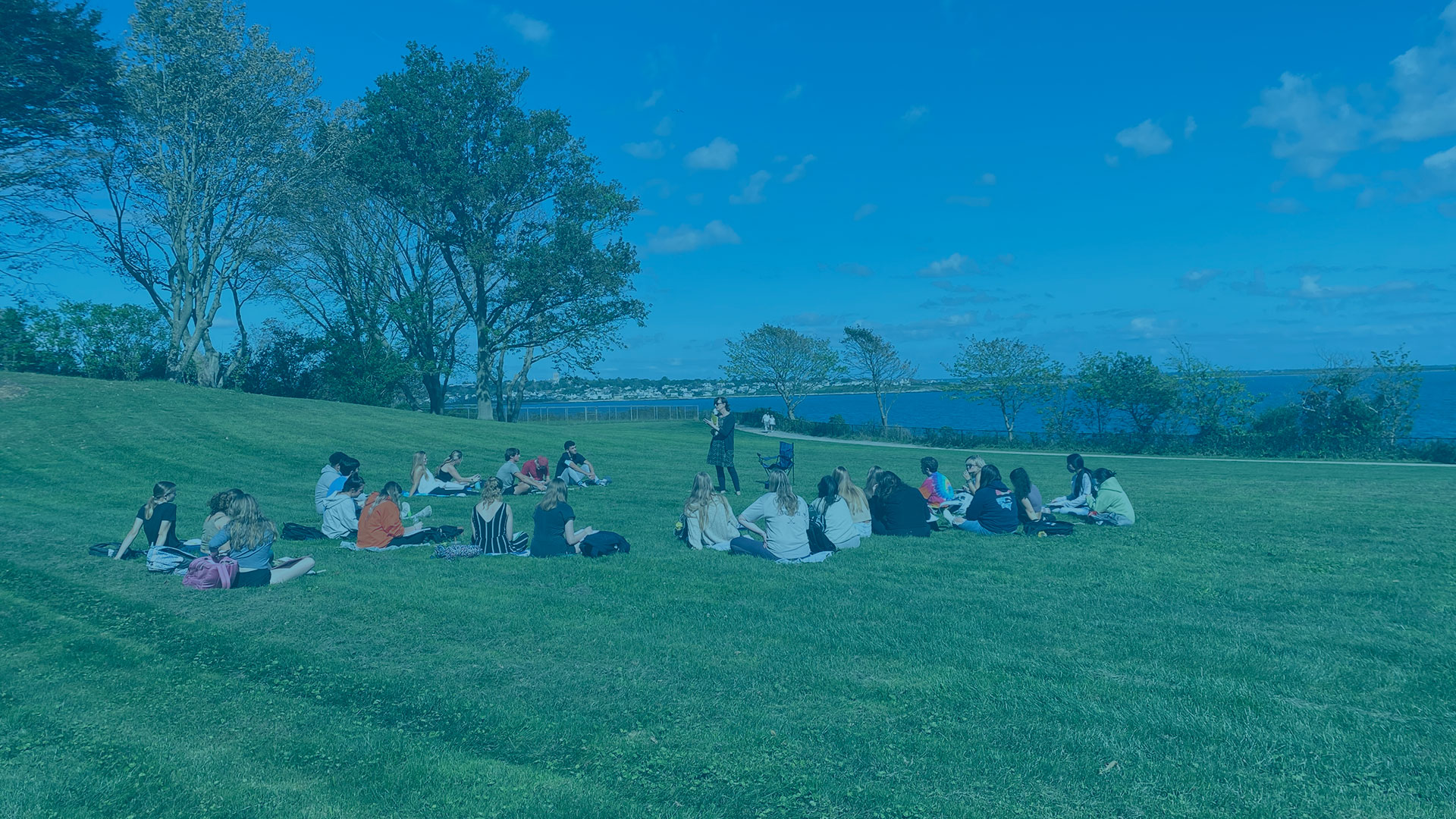 Learn More About Salve Regina's Academic Offerings
At Salve Regina University, our academic programs are at the core of what we do — uplifting visionary students. Our bachelor's degrees thoughtfully explore the liberal arts while preparing students to launch their careers. Our variety of graduate and doctoral programs advance students' knowledge in unexplored directions. Ready to join Salve Regina's scholarly community?