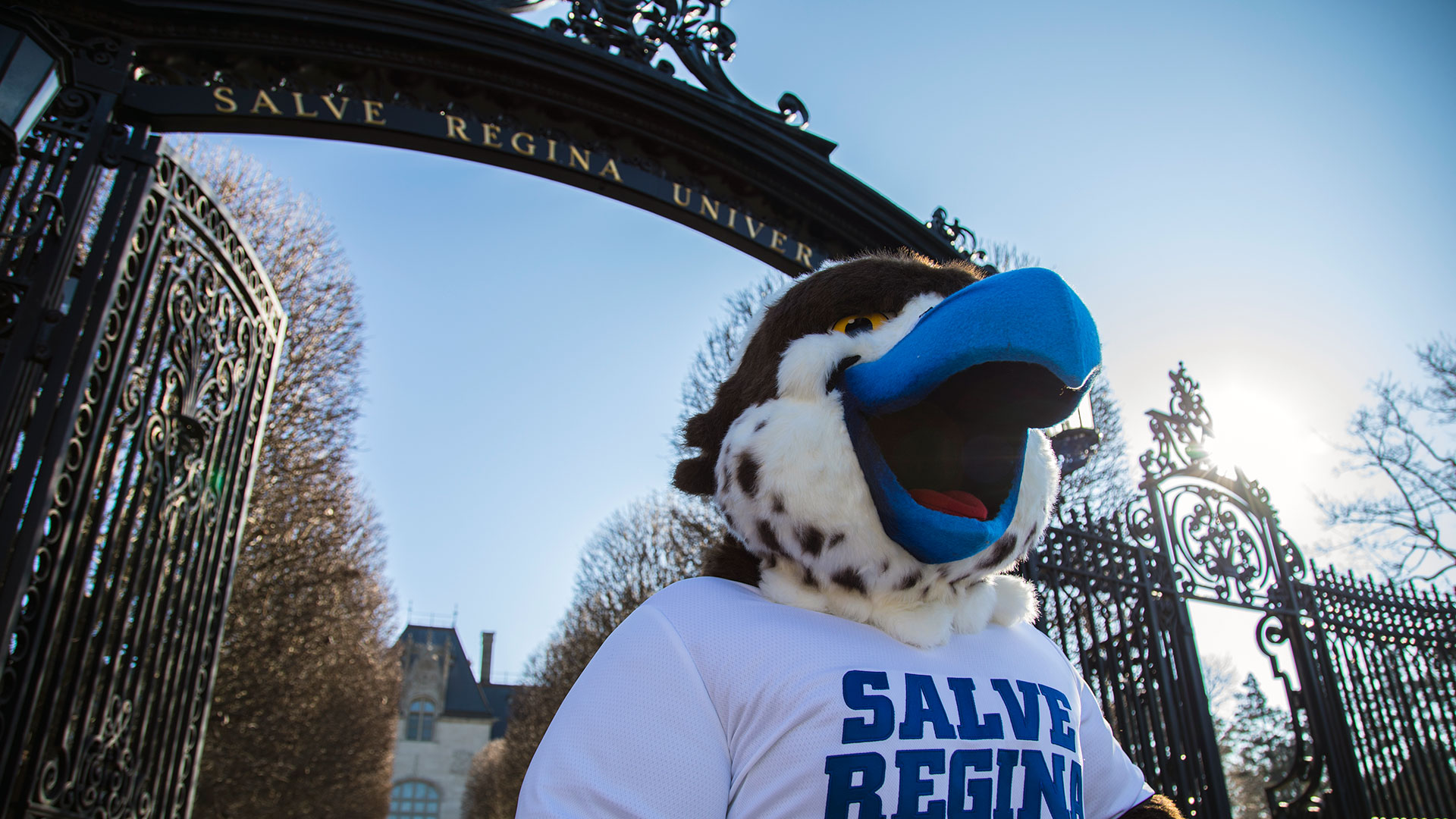 Welcome to Salve Regina! You will soon begin the next phase of your academic journey as a member of our campus community. These webpages provide important information you will need to make your transition to the University as seamless as possible. They will be updated often, so bookmark this section and check it regularly.
Housing Registration
Housing registration is available through July 1. The process includes a housing agreement and questionnaire, which provides the Office of Residence Life with the information necessary to assign you a roommate and residence hall room.
To complete your housing registration, visit the My Housing portal and log in with your Salve Regina credentials. Housing registration and roommate matching are available on the left-hand side of the page. Please note that roommate requests are only granted when all students requesting roommates have indicated the option on their respective questionnaire.
You may log in and make changes to your submission throughout the registration timeframe. No changes will be accepted after July 1. In late July, instructions for accessing roommate and room information will be sent via email.
Questions? Contact the Office of Residence Life at (401) 341-2210 or residencelife@salve.edu.
Pre-Registration Checklist
The pre-registration checklist is completed through an online platform called Canvas. You must complete the checklist before you can register for courses. In your Salve Regina email, you will find an invitation to a Canvas course where you can work on the pre-registration checklist. This checklist will provide the information you need to prepare for your advising meeting and course registration. Learn more at salve.edu/registration-fall-courses.
To help you complete your checklist, prepare for registration and answer any preliminary questions, the Office of Academic Advising will host virtual information sessions on Tuesdays and Wednesday evenings in May. Reference your checklist to access the virtual link. Students and families are welcome to attend.
Questions? Email the Office of Academic Advising at academicadvising@salve.edu.
Important Dates and Deadlines