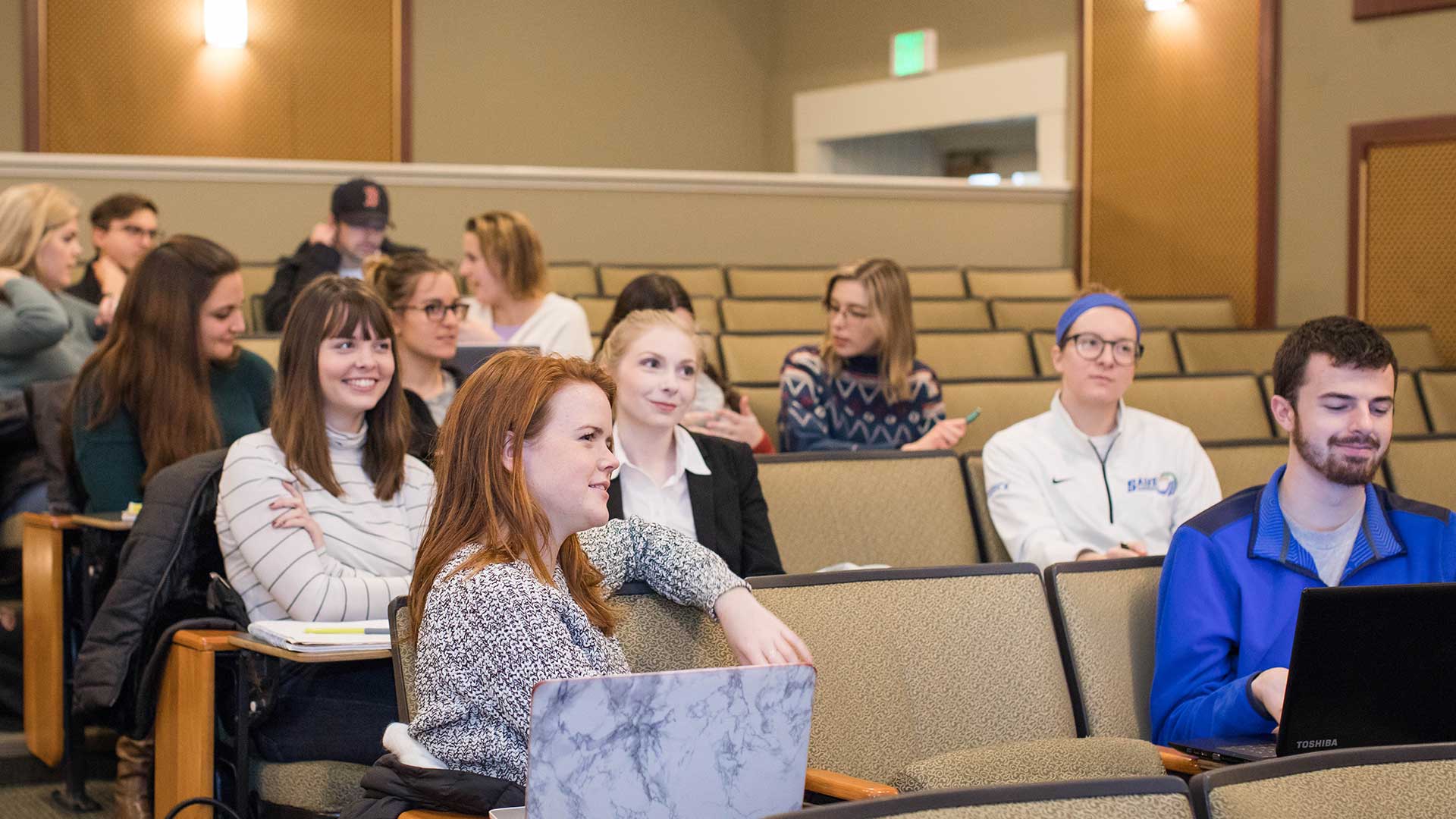 Film is one of the most important art and entertainment forms of the 21st century. Salve Regina University's program seeks to understand how and why "moving pictures" are made and encourages students to become powerful analysts and critics of films and their contexts, as well as producers of film content.
Explore Film as an Art
Salve Regina's interdisciplinary minor in film draws from various programs – including English, theater and Spanish – to study the complex ways in which films make meaning. Students also have the opportunity to pursue screenwriting and film production.
Our students explore film as an art, gain an awareness of the cultural and institutional values in cinema, and study the histories of national cinemas and cinema as a global phenomenon. Salve Regina's program also introduces students to the "canon" of great films and filmmakers and looks at issues of race, gender, ethnicity and other identities.
Program Spotlight: Action!
Proving that a carrying a minor can have major impact, Daniella Pantoliano '15, who minored in film at Salve Regina, has launched a career behind the camera as an emerging director and the production coordinator for the Manhattan Film Institute.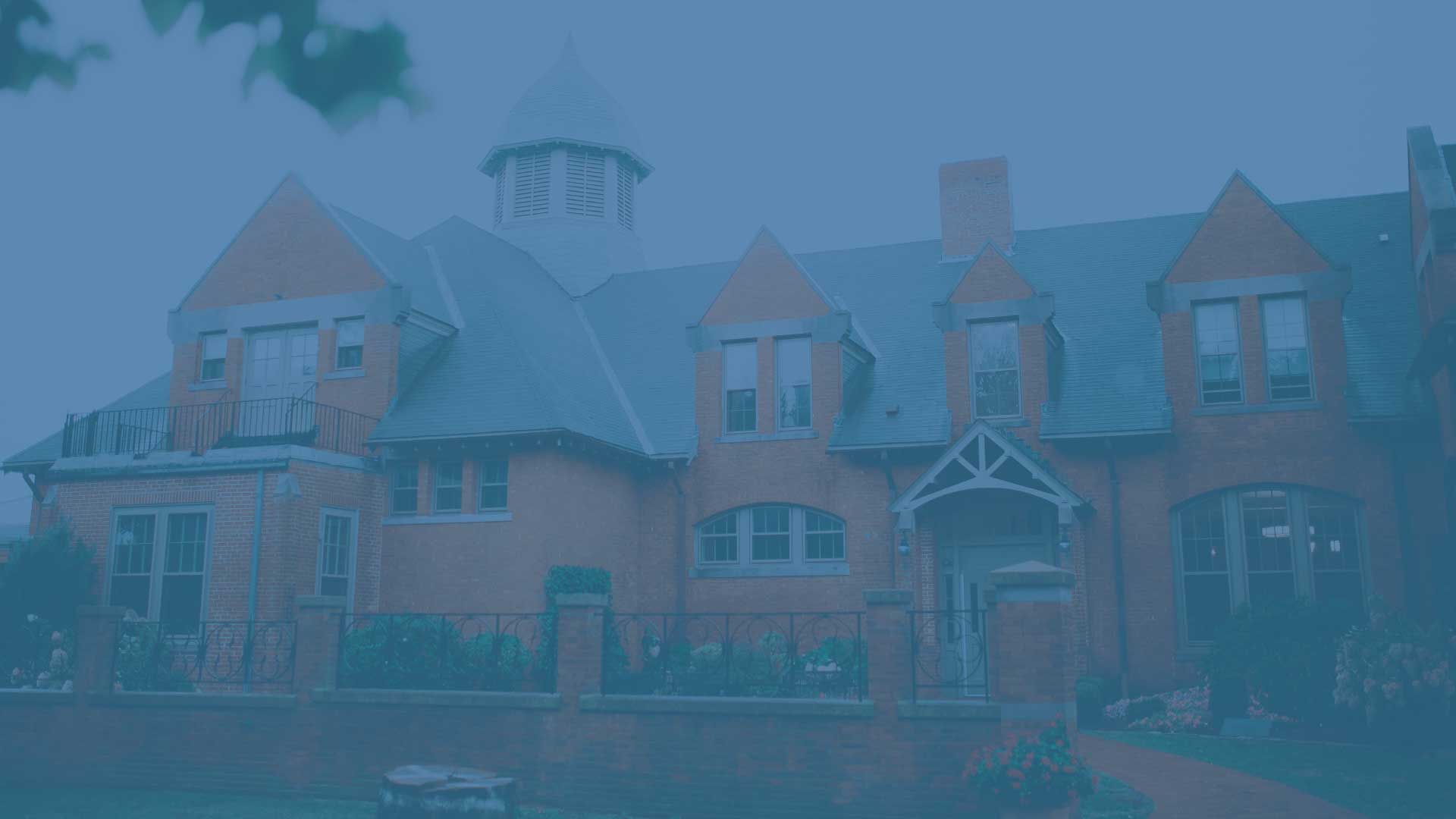 Salve Regina's film program is coordinated by Dr. D. Matthew Ramsey, whose scholarly work focuses on the intersection of film and other narrative forms such as literature, graphic novels and video games. His previous research has explored the film-related career of novelist William Faulkner, post-colonialism and world cinema, Hitchcock, and the Coen brothers.​
The film industry offers a wide range of career opportunities, including directing, video and film recording, broadcasting, producing, editing, script writing, photography, sport videography and stage and scene design. Students may also use their foundational knowledge of film to explore careers in writing and editing, education or business.
Possible employers include:
Film and video production companies
Media companies
Government agencies
Audio recording studios
Broadcasting groups
Cable and television stations
Communication departments
Special effects companies
Professional and school sports teams
Program Spotlight: Salve Studios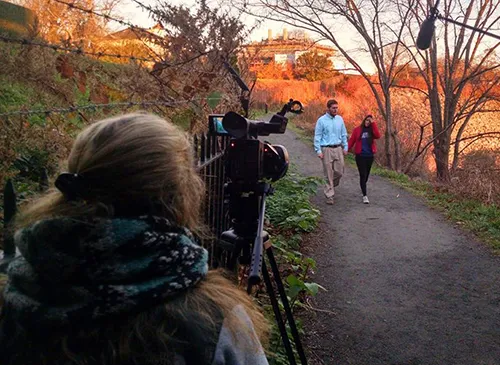 Salve Studios is a student-run film and video production club that provides opportunities for videographers and filmmakers on campus to create original content. Salve Regina's student filmmakers regularly produce original short films and documentaries, along with promotional videos for student organizations and the surrounding community.
Minor in Film
6 courses | 18 credits
Required courses:
FLM165: Introduction to Film Studies
FLM253: History of Cinema
Students also choose four of the following courses:
CWP268: Screenwriting
ENG241: Film and Literature
FLM208: Digital Cinematography: Narrative Film Production
FLM348: Women Filmmakers
FLM356: World Cinema
FLM397: Special Topics in Film
SPA399: Special Topics
THE102: Foundations of Acting
THE231: Makeup for Stage and Film
THE241: Script Analysis
Film-related courses in other departments and special topics courses in the Department of English, Communications and Media may also count toward the minor. Students must consult with the department chair to exercise this option.