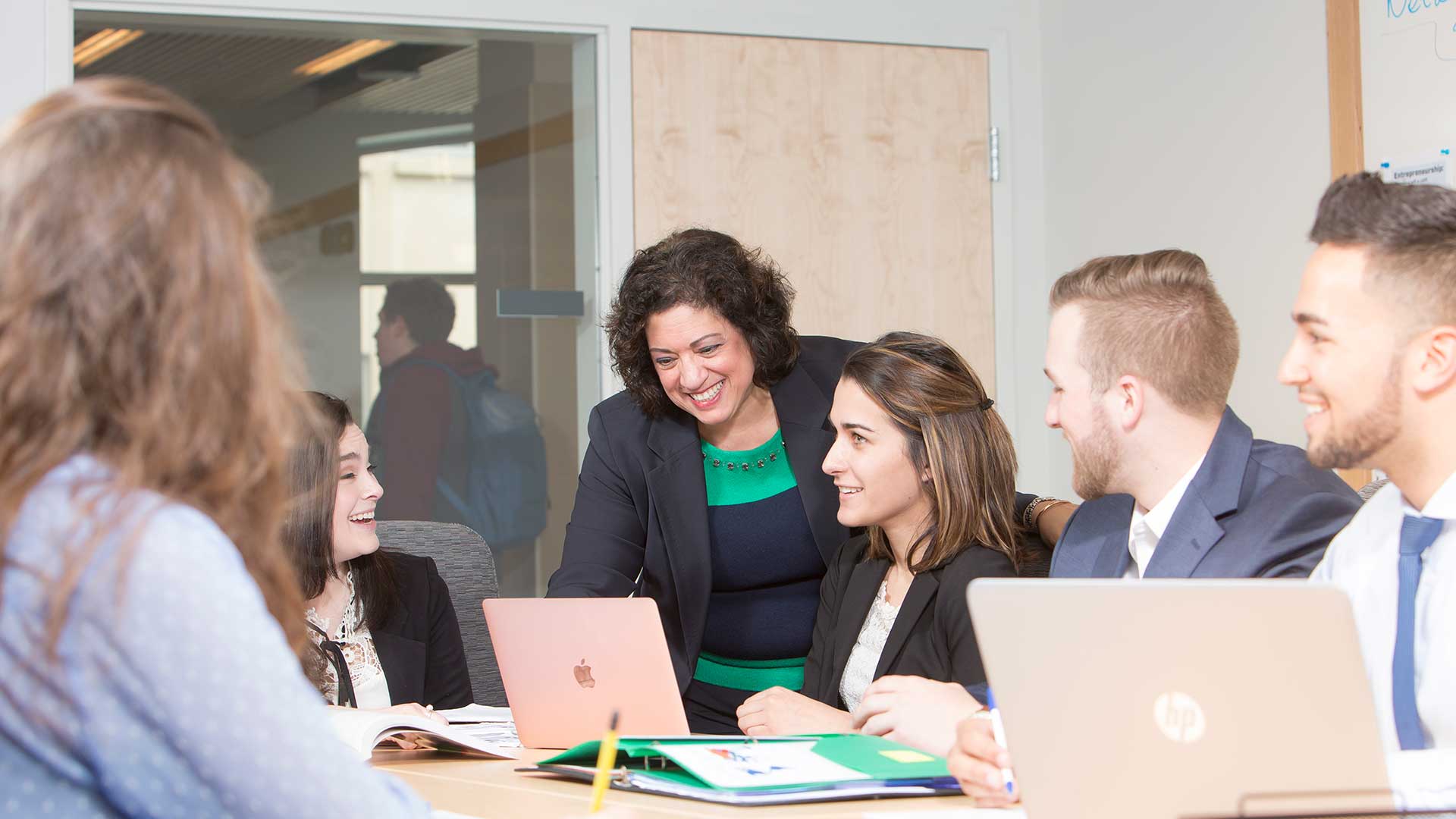 Salve Regina University's bachelor's degree in marketing blends creative and quantitative content, giving students the tools to develop strategies that create, deliver and communicate value to consumers. Outside the classroom, internship opportunities and active student organizations allow students to enhance their marketing experience while providing beneficial services to the community.
Explore Specific Areas of Interest
Salve Regina's internationally-accredited program provides knowledge and skills in value creation and revenue development while also allowing students to explore specific areas of interest. Students who choose the marketing minor acquire foundational understanding in the discipline while selecting electives that complement their education in areas such as business, communications and art.
Our liberal arts tradition and mercy and justice mission emphasize ethical and moral decision-making, the responsibilities of leadership and the development of equitable marketing solutions. As a result, Salve Regina graduates emerge as engaged, principled world citizens prepared for success in all areas of marketing.
Through Salve Regina's popular combined program, qualified undergraduates can earn their bachelor's degree in marketing and a master's degree in business administration, healthcare administration or innovation and strategic management within five years.
Program Spotlight: American Marketing Association
Salve Regina's chapter of the American Marketing Association was recognized by the AMA Collegiate Chapters Council in three categories in the spring of 2020: Outstanding Chapter Planning, Outstanding Community and Social Impact, and Outstanding Membership Strategies. The chapter also ranked in the top 10 small school chapters in the country.
 This is a big accomplishment for us as a club to get recognized, because for the past few years we've definitely been rebuilding our club from the ground up. This is just another step in the right direction. 
Matthew Sordi, marketing major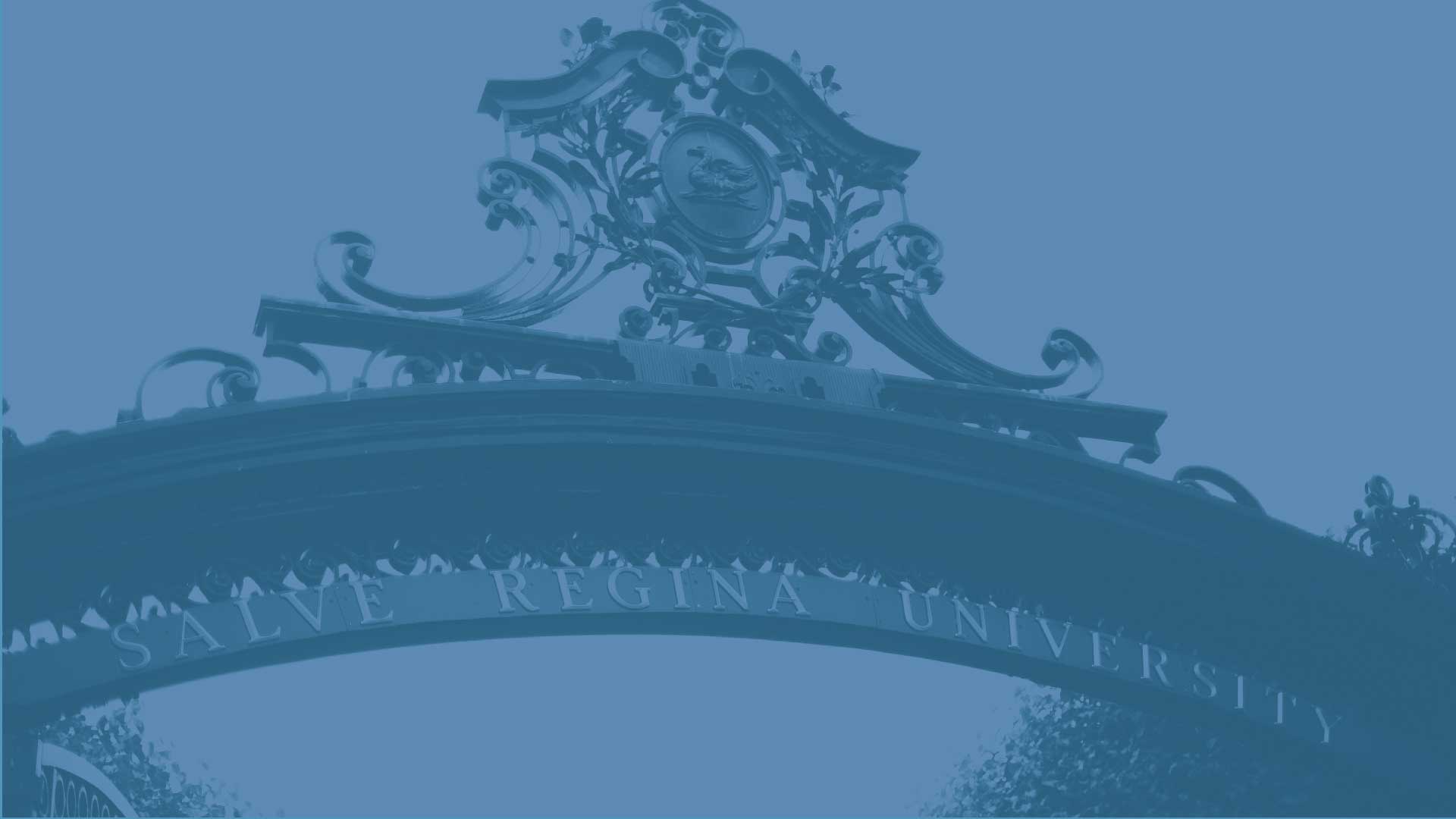 In a fast-paced and evolving business climate, our faculty educate students to make strategic marketing decisions grounded in research and information; steeped in technology, creativity and innovation; and focused on financial, personal and social responsibility. With energy and enthusiasm, our faculty bring diverse experiences and talents to the program, helping students build a greater understanding for client-based work.
Our students explore a wide variety of career paths in a number of industries. Graduates are prepared to seek employment with organizations looking for talented marketers who specialize in driving brand and corporate awareness, traffic and revenue.
Career paths include communications, market research, entrepreneurship, advertising, public relations, social media marketing, event planning, trade show marketing, marketing data analyst, professional selling, marketing management, brand management, distribution management and more.  
Students pursue their selected career path in industries such as sports, fashion, retail, consumer package goods, business-to-business, communications, services, nonprofits and more.  
Possible employers include:
Advertising and public relations firms
For-profit and nonprofit organizations
Product and service organizations
Manufacturers
Government agencies
Trade and industry associations
Financial and insurance companies
Print and electronic media outlets
Consulting firms
Software and technology companies
Alumni Experience: Kasey Walther '16
 American Marketing Association was an essential staple to my undergraduate education. AMA gave me the ability to work on projects with Fortune 100 companies that armed me with knowledge that is applicable in the everyday business workforce. I was fortunate enough to receive my first job offer after college through an AMA sponsor, after placing in the top three during the outbound sales competition. I continue to apply the sales skills I learned through AMA in my everyday work life. 
Kasey Walther '16, account executive, Vimeo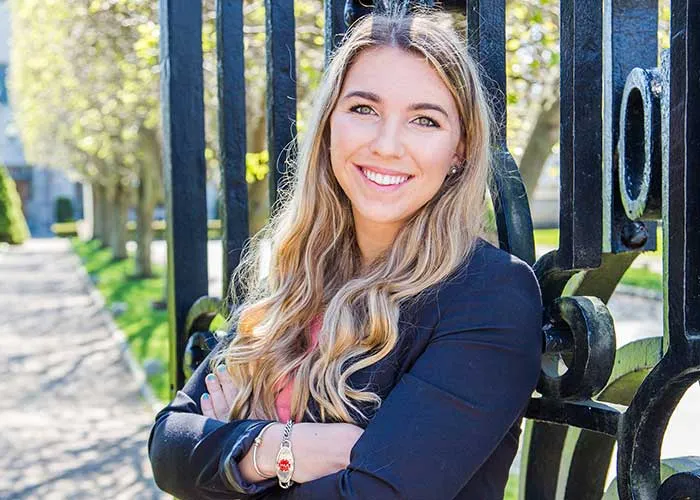 Major in Marketing (B.S.)
21 courses | 66 credits
Business core requirements:
ACC101: Financial Accounting
ACC104: Managerial Accounting
APT103: Internet and Computing Core Certification or APT304: Microsoft Certified Application Specialist
ECN101: Introductory Macroeconomics
MGT120: Management and Organizational Behavior
MGT212: Business Communication
MGT270: Financial Management
MGT280: Principles of Marketing
MGT300: Ethics for Business
MGT403: Business Law
MGT490: Strategic Business Planning Capstone
MTH172: Quantitative Methods for Business (or higher math course)
STA173: Statistical Methods
Additional required courses:
ECN102: Introductory Microeconomics
MGT305: International Issues in Consumer Behavior
MGT350: Business Research Methods
MGT390: Marketing Communications
MGT422: Marketing Strategies
MGT491: Professional Internship in Business
Students also choose two elective courses in communications, marketing or studio art, allowing them the opportunity to explore specific areas of interest.
Minor in Marketing
Minors acquire foundational understanding and skills in marketing while selecting electives that enhance their education in areas such as business, communications and art.
6 courses | 18 credits
Required courses:
MGT120: Management and Organizational Behavior
MGT280: Principles of Marketing
MGT305: International Issues in Consumer Behavior
MGT390: Marketing Communications
Students also choose two elective courses in communications, marketing or studio art, allowing them the opportunity to explore specific areas of interest.