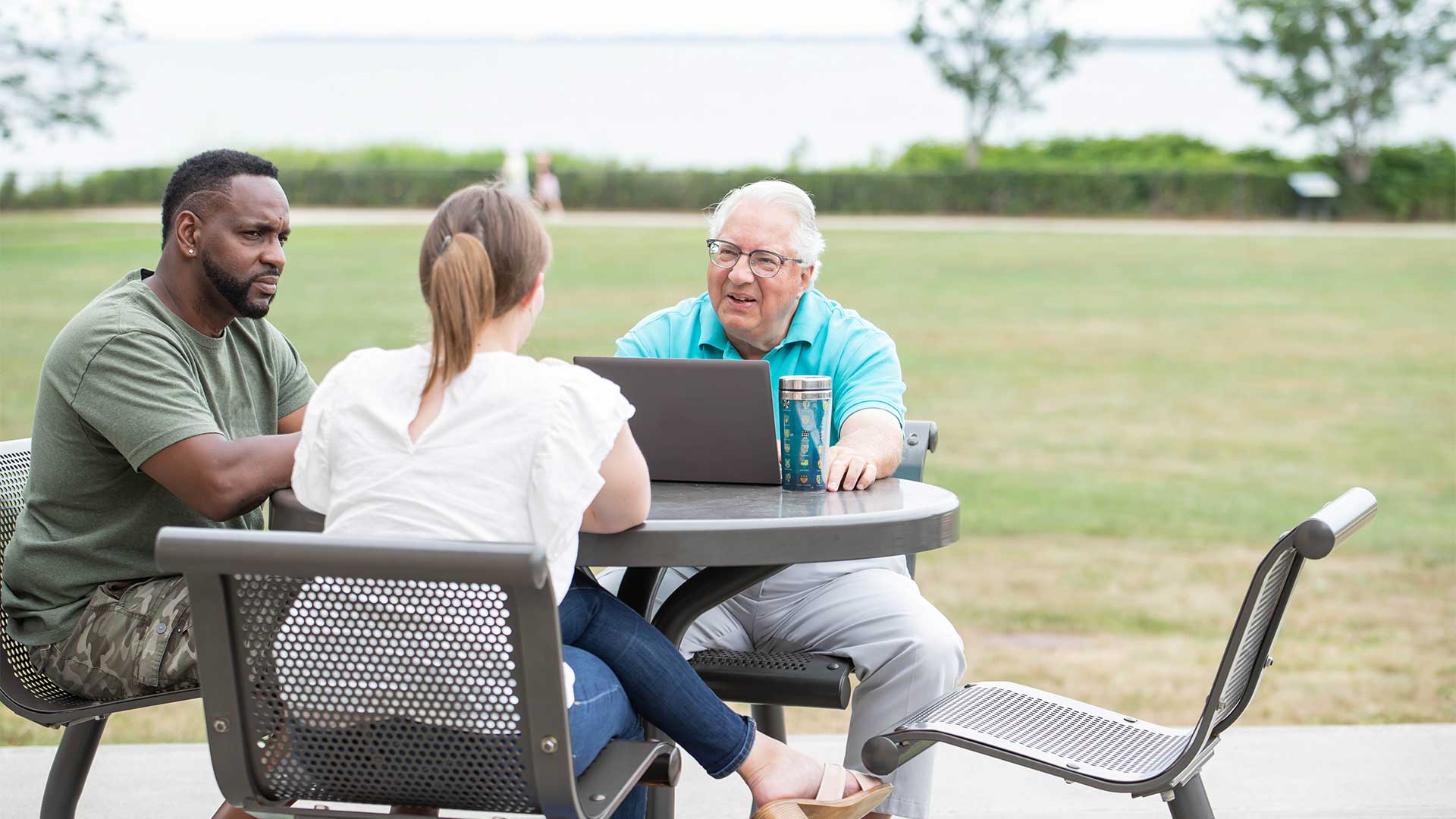 Master of Business Administration (MBA)
Salve Regina University's internationally accredited Master of Business Administration (MBA) degree prepares professionals for today's ever-changing global business environment. Offered entirely online, our program elevates leaders' and managers' understanding of entrepreneurship, organizational behavior, finance, economics, accounting, strategic management and marketing.
Our program aligns the timeless values of business ethics and social responsibility with an analytical emphasis on quantitative skills. Concentration options allow students to tailor the degree to suit their career aspirations.
Alongside this online MBA program, we also offer a Master of Arts in leadership dynamics and practice and Master of Science in innovation and strategic management. Qualified business majors at Salve Regina are invited to apply to our combined bachelor's/master's program and complete their bachelor's degree and MBA in just five years.
Online MBA Program Overview
Our Master of Business Administration program can be completed online in 18-24 months and is IACBE accredited. With rolling application deadlines, students can begin coursework on their schedule at six different points in the year. Prerequisites in accounting, economics and qualitative analysis (either undergraduate courses from an accredited institution or CLEP exams) poise prospective students for success by ensuring a foundational knowledge of business skills.
We develop discerning and exceptional executives under the tutelage of faculty who collectively bring decades of research and industry experience to their roles. Students are empowered to become future leaders prepared for a complex economy that brings globalization, cybersecurity and sustainability to the forefront. Through their analytical skills and their attention to social purpose, our graduates are poised for career success that furthers the University's greater mission to foster a harmonious, just, and merciful world.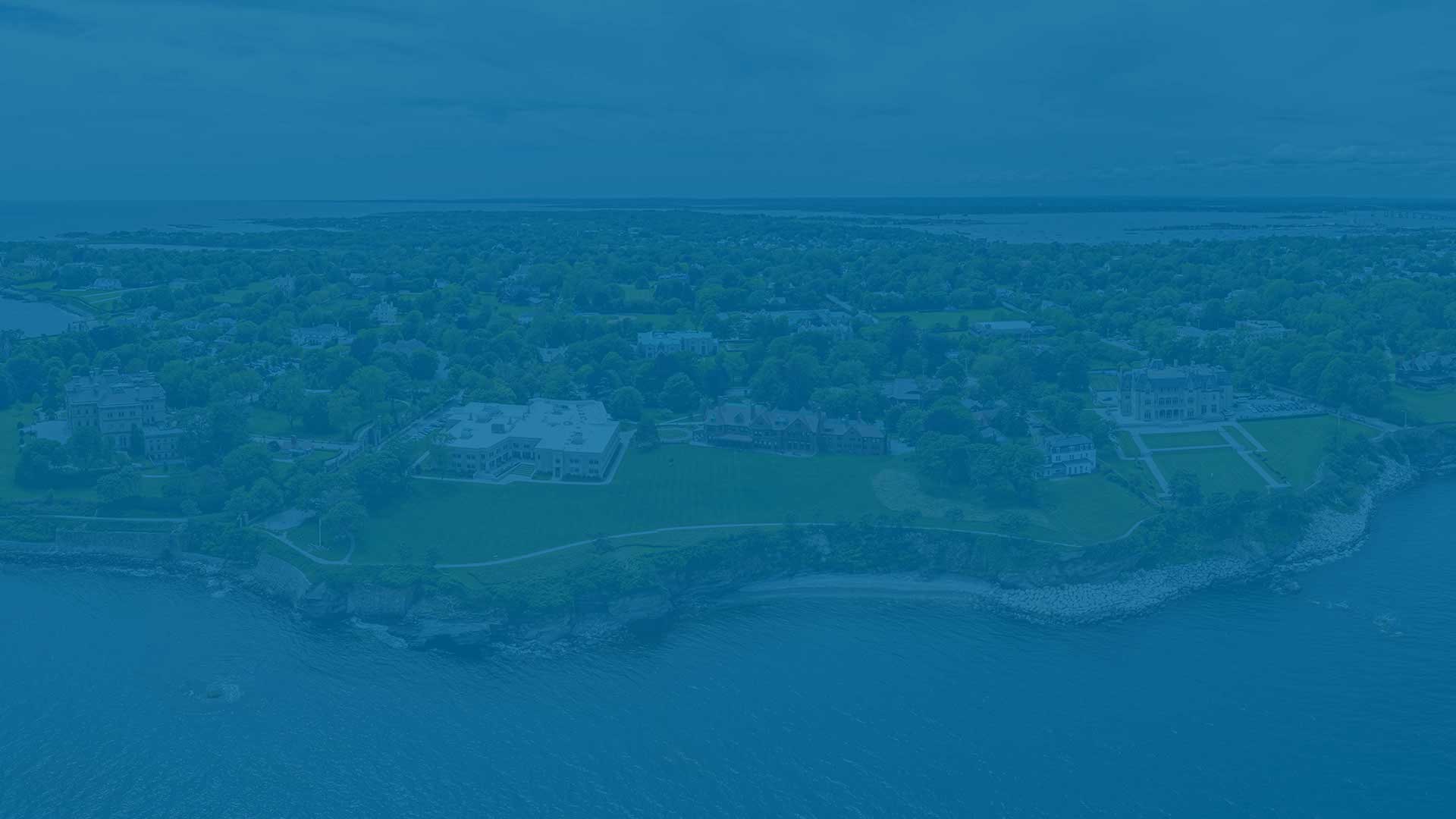 Discover the Difference at Salve Regina
Purpose-Driven Education
Salve Regina's program develops professionals who maintain a focus on personal integrity and social justice. Students emerge well-versed not only in business and leadership, but also with a mindset rooted in ethical tenets and corporate social responsibility.
Flexible and Affordable
Salve Regina's MBA program is offered fully online, with an affordable pricing structure. Coursework can be completed asynchronously and at your own pace – easily accommodating the busy schedules of working professionals.
IACBE Accredited
Accredited by the International Accreditation Council for Business Education, our master's degree in business administration is taught by industry professionals who are dedicated to teaching and learning, offering students a high-touch educational experience.
Salve Regina's Online MBA vs. M.A. in Leadership Dynamics and Practice
To meet the demand for advanced practice leaders, Salve Regina offers a Master of Business Administration (MBA) and a Master of Arts (M.A.) in leadership dynamics and practice. Both programs are designed to increase your marketability to employers and expand your professional outlook.
The MBA offers a forward-thinking management curriculum, while the M.A. in leadership dynamics and practice explores organizational leadership skills and provides exceptional experiences to steward confident leadership.
Both graduate programs foster tangible career advancement; the path you choose depends on your personal and professional goals.
Our experiential Master of Business Administration is built on quantitative analysis, considers social impact and focuses on global business – a dynamic fusion well-suited to a variety of sectors, including finance, nonprofits, social impact enterprises and the military. With an online format well-suited to the lives of working professionals, the Salve Regina MBA is designed to uplift your career aspirations.
Required courses:
MGT502: Managing in a Global Economy
MGT503: Business Law
MGT510: Managing Business Operations
MGT530: Building Value Through Marketing
MGT540: Social Justice and Business Ethics
MGT558: Management of Cyber Opportunities and Threats
MGT561: Financial Management
MGT562: Managerial Accounting
MGT567: Creative Problem Solving
MGT575: Strategic Management and Business Policy (capstone)
Students also choose two elective courses from any of Salve Regina's graduate course offerings.
Concentrations
Cybersecurity Issues in Business
This concentration addresses the cyber threats that face many organizations. Awareness of threats and managing risks works to decrease vulnerabilities and exposure that, left unchecked, may damage an organization's brand, credibility and value.
Students choose two of the following elective courses:
CJC530: Cyber Threat Analysis
CJC543: Cyber Intelligence
CJC546: Insider Threat
CJC576: High Technology Crime
This concentration is designed to develop creative thinking, opportunity analysis and support, business plan development and strategic planning,
Required course:
MGT524: Entrepreneurial Enterprise
Students also choose one of the following elective courses:
MGT525: Social Entrepreneurship and Social Enterprise
MGT527: Leading Innovation
MGT554: Business Foresight and Futuring
This concentration provides the business practitioner with additional financial management expertise through a combination of first-hand experiences, technical assessment tools and analytical techniques. This foundation prepares students to make informed judgments about prudent financial decisions that improve business and investment performance, both ethically and financially, and develops a student's ability to allocate funds to their highest valued use.
Required courses:
MGT556: International Finance
MGT563: Investment Analysis and Portfolio Management
Time to Complete
18 to 24 months
Application Deadline
Rolling admission
Learn More About Salve Regina's Online MBA
Our Master of Business Administration features a comprehensive management overview alongside the more specialized courses of a concentration, preparing our MBA students for a career in their sector of interest.
Request information to learn more
Ready to apply?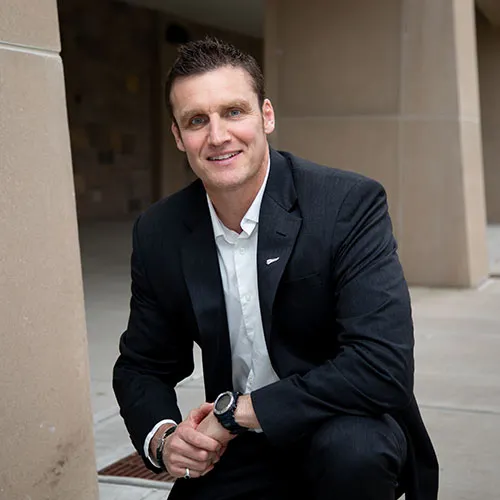 I'm constantly seeking new opportunities for personal and professional development to help me do my job better. I've often thought an MBA would be extremely useful, but never imagined I could study towards a qualification of this type while at the U.S. Naval War College. The idea seemed perfect.
Like the campus itself, the Salve MBA program is small and personable. I've been able to develop great relationships with my instructors and fellow students, and the MBA program is at a very high academic standard and quality.
Cmdr. Brendon Oakley '19 (M), director, Royal New Zealand Navy