Business and Economics - Program News
Program News
Business and Economics
Berkshire Bank grant supports first-generation students, internship program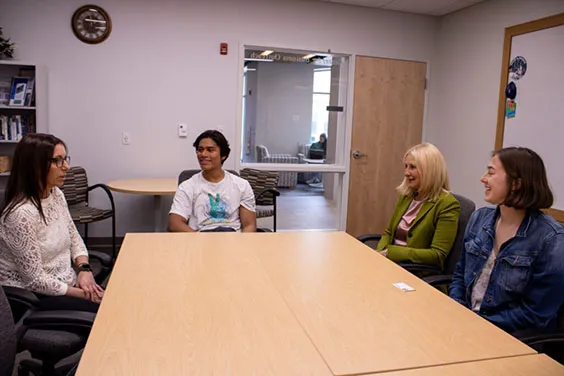 A recent grant from Berkshire Bank will directly fund scholarships for first-generation students and support the development of an internship program for students pursuing degrees in business, finance and marketing. The grant supports the University's ongoing commitment to expanding access to education and bolstering community-based learning opportunities that bridge workforce gaps and create pathways of upward mobility for traditionally underserved families.
Azzano supported mental health in Newport community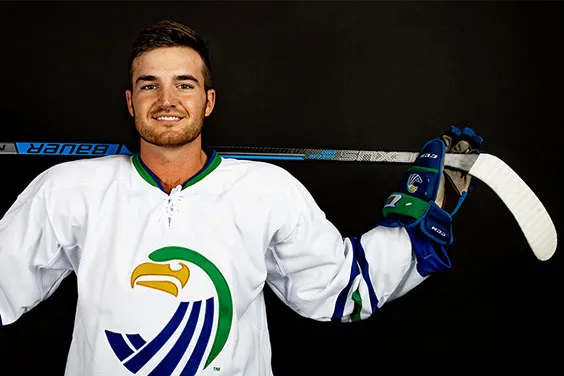 While at Salve Regina, accounting major and men's ice hockey player Anthony Azzano organized an annual event to bring awareness to mental health, helping the team raise over $10,000 for the cause. "My goal started small – to help at least a handful of people and make sure those who are struggling are heard and seen by the Salve community," he said. "Every year, I found myself more inspired to make it grow after seeing the benefits it has to the Newport community as a whole."
Students organize, participate in entrepreneurial summit at Innovate Newport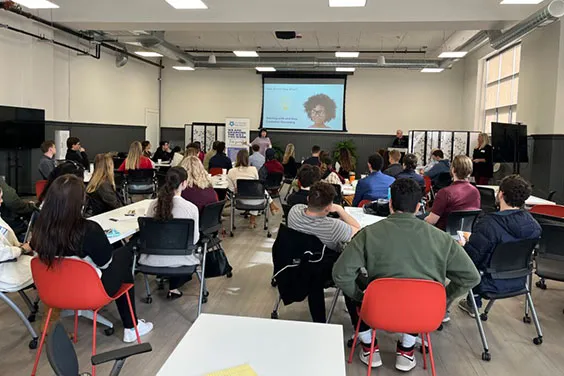 Students in the course MGT255: Entrepreneurship recently teamed up with Innovate Newport to organize the first Rhode Island Student Entrepreneurship Summit, which also included students from the University of Rhode Island and Roger Williams University. The summit gave students the opportunity to connect in a dedicated networking space, with the main goal to support and promote collaboration among entrepreneurship programs at Rhode Island colleges and universities.
Marte receives Gilman Scholarship to study in Spain and Belgium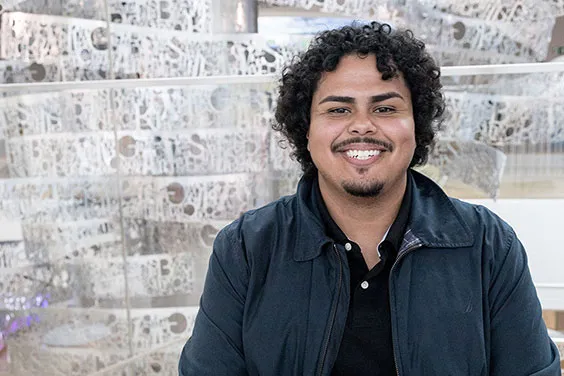 Business administration major John Rangel Marte recently received the Benjamin A. Gilman International Scholarship to support his study abroad program in Barcelona, Spain. The scholarship also provided him with the opportunity to travel to Brussels, Belgium to learn about the European Union and transatlantic relations. Brussels is home to the European Union headquarters, where Marte spent a week learning about EU relations, an experience unlike any other.
Nerdig hired at Big Four accounting firm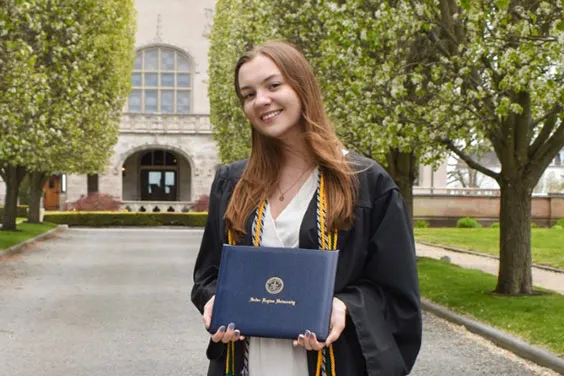 Sarah Nerdig '22, who earned a bachelor's degree in accounting at Salve Regina, has accomplished what most accounting students only dream about. She recently passed the Certified Public Accountant examination with one of the highest scores in the state of Kentucky. Not only that, but she earned a full-time position as an audit and assurance associate at Deloitte – one of the Big Four accounting firms that is recognized worldwide for their expertise.
Study finds Newport Hospital generates $54M annual economic impact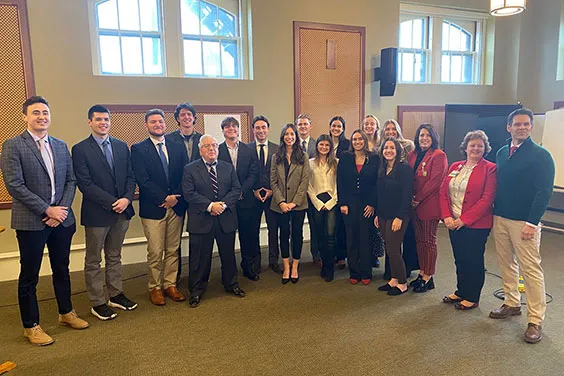 Newport Hospital creates direct and indirect economic impacts totaling more than $54 million in the region annually, according to a study completed by students in the course ECN307: Introduction to Econometrics. In previous years, students have been commissioned to complete economic impact studies for the Cliff Walk, the Vietnam Veterans Memorial Wall and the Naval Undersea Warfare Center, and also studied the cost of the COVID-19 pandemic to Rhode Island's hospitality and tourism industries.
Students place fifth out of 75 schools in national competition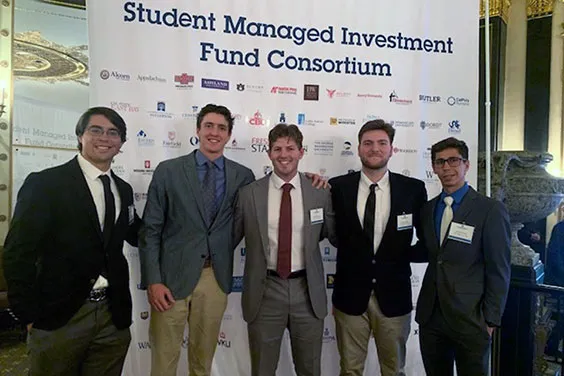 Business students representing the Options Trading Club recently attended the annual Student Managed Investment Fund Consortium conference in Chicago. While there, they competed in the Firm (Amazon) Performance and Investment Analysis competition against 75 other institutions, including Penn State, UConn, Auburn, George Washington, Princeton and Michigan. Despite the strong competition, Salve Regina's team earned fifth place for the depth and professionalism of their submission.