Sociology and Anthropology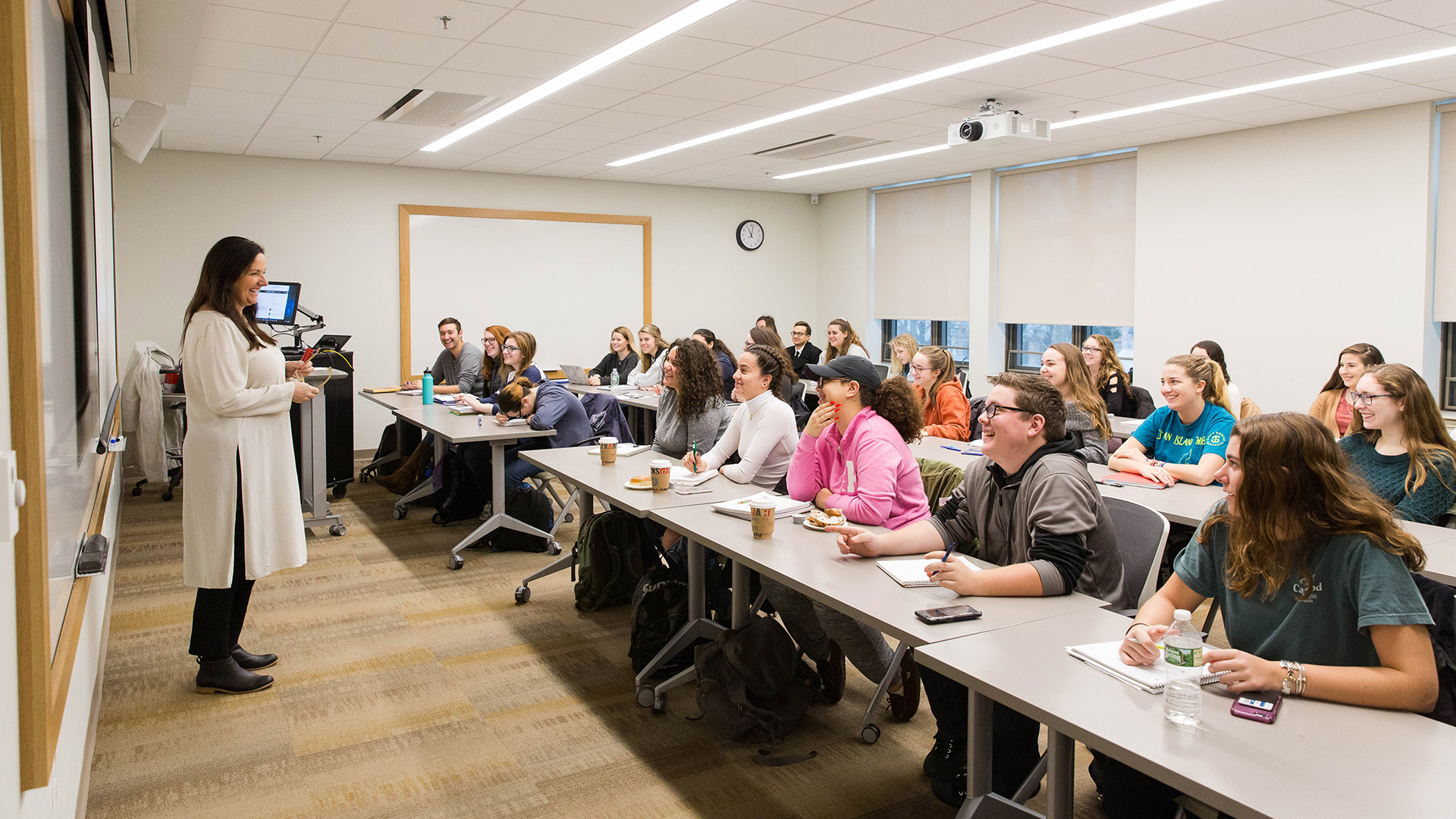 Sociology and Anthropology
Salve Regina University's bachelor's degree in sociology and anthropology provides students with a robust platform for employment, civic engagement and graduate studies. Courses in each of the disciplines of sociology and anthropology use a global, comparative and multidisciplinary approach to the study of human social organization and cultural practices.
Prepare to Serve Diverse Populations
Our students gain an understanding of how peoples' lives are shaped by markets, ethnicity, race, gender, religion and other social institutions and processes.
Salve Regina's sociology and anthropology program prepares students for myriad careers serving diverse populations in both the private and public sectors, including jobs in business, technology, health care and government. The major also provides students with excellent preparation for graduate education in sociology, anthropology, urban studies and more.
Alumni Spotlight: Mary Brown '16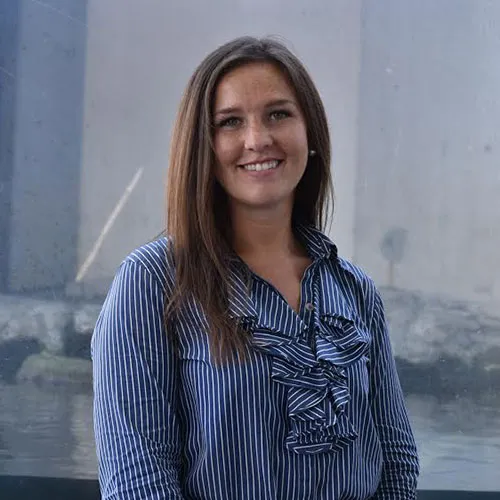 Mary Brown '16 grew up in a small town in Maine, but her experiences at Salve Regina led her on a remarkable journey that has taken her all across the world. Brown, who majored in sociology and anthropology with minors in global business and economics and global studies, has lived or studied in Italy, Vietnam, the Netherlands and Germany.
Brown earned a master's degree in cultural anthropology and sustainability from Utrecht University in 2020, but remained in the Netherlands and is currently teaching English to refugees and other students. Overall, she credits her Salve Regina experience for inspiring her journey and allowing her to encounter unexpected people and places.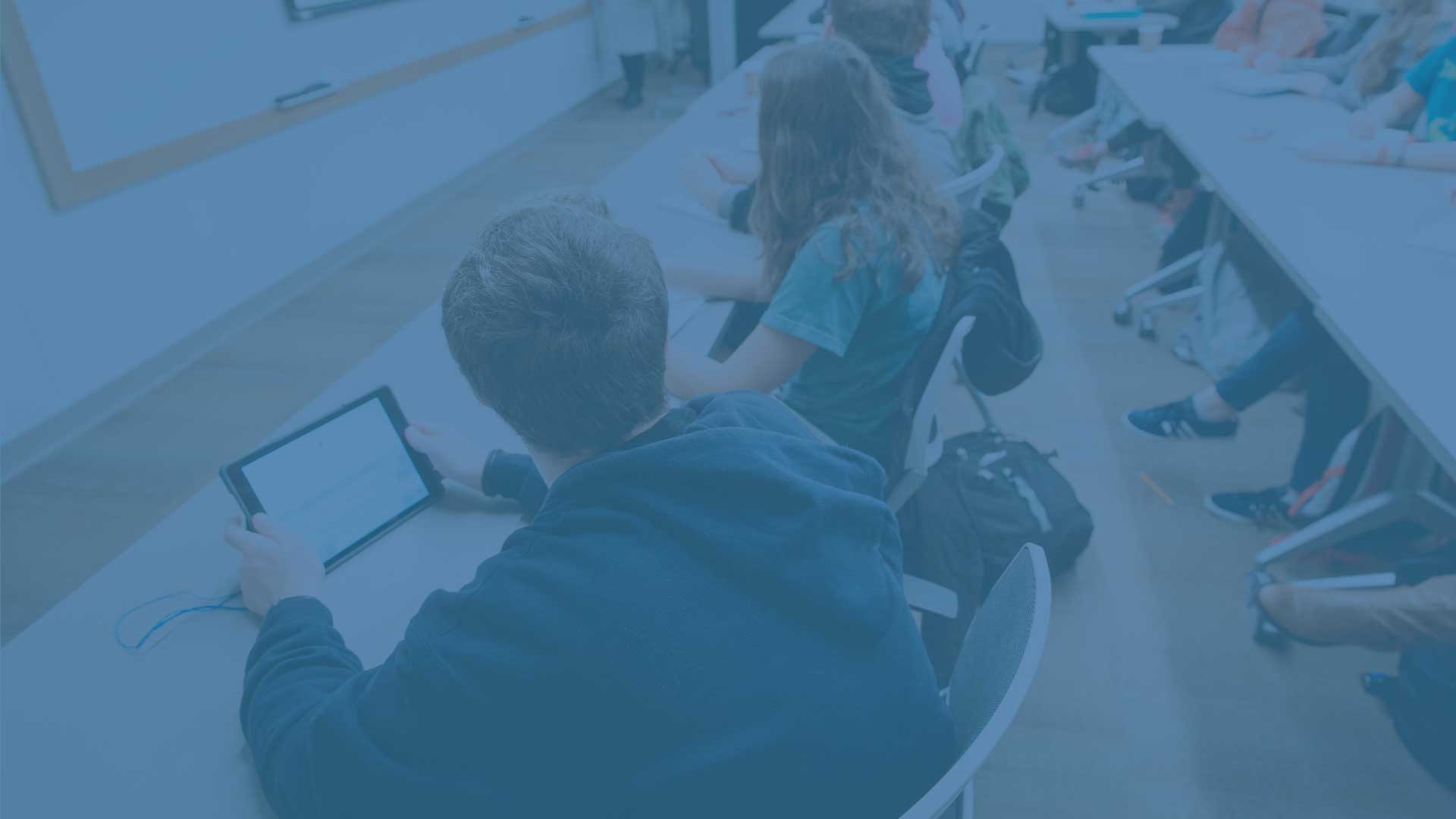 I strive to create moments in the classroom setting that are transformative for both my students and for me, as we learn and grow together in this very complicated and chaotic but beautiful world. 
Dr. Debra Curtis, associate professor
Graduates of sociology and anthropology programs often pursue careers in:
Advertising
Architecture
Business (domestic and international)
Community development
Criminal justice and rehabilitation
Cultural resource management (archaeology)
Disability advocacy
Education (secondary education, higher education, academic advising or administration)
Government and public policy
International development
Journalism
Law
Marketing
Medicine or public health
Museums, archives and library science
Public relations
Refugee resettlement
Social services and social work
Urban planning
 Put your full effort into your studies because you never know where life will take you. I thought I would never have to deal with mathematics past freshman year, but now 50% of what I do involves statistical applications. You never know what circumstances you will face in the future, but Salve helps prepare you for whatever might come your way. 
Cassandra Cupka '14, data analyst, NCI
Major in Sociology and Anthropology (B.A.)
14 courses | 42 credits
Required courses:
CEG222: Research Methods
CEG390: Current Issues
CEG450: Capstone
ENV334: Environmental Justice
SOA110: The Sociological Imagination
SOA130: Anthropology: Interpreting Cultural Differences
SOA200: The Social Fabric: Language in Society
SOA311: Social Theory
SOA335: Global Capital
One of the following: BIO140: Humans and Their Environment, ECN101: Introductory Macroeconomics or GLO100: Introduction to Global Studies
Students also choose four of the following sociology and anthropology electives:
CEG451: Thesis in Cultural, Environmental and Global Studies
CHP335: Archaeological Laboratory Methods
SOA190: Introduction to Archeology
SOA211: Race and Ethnic Relations
SOA218: Exploring North American Indigenous Cultures
SOA219: Popular Culture
SOA223: World Archaeology
SOA230: Gender and Sexuality: Cross-Cultural Perspectives
SOA235: Sociological Approaches to Intersectionality
SOA249: Global Health: Society, Medicine and the Body
SOA310: American Immigration
SOA320: "Sex" at "Work"
SOA331: Northeastern Archaeology
SOA332: Archaeological Field School
SOA340: Race, Inequality and Health
SOA350: Food Matters
SOA360: Social Movements
SOA390: Field School in Historical Archaeology
SOA399: Special Topics
SOA420: Gender Violence
SOA450: Sociology and Anthropology Research
SOA491: Internship
Minor in Sociology and Anthropology 
6 courses | 18 credits
The minor is especially helpful for students from other disciplines who wish to augment their major field of study with a nuanced understanding of culture.
Required courses:
SOA110: The Sociological Imagination or SOA130: Anthropology: Interpreting Cultural Differences
SOA311: Social Theory
SOA335: Global Capital
Students also choose three of the following sociology and anthropology electives:
CHP335: Archaeological Laboratory Methods
SOA190: Introduction to Archeology
SOA200: The Social Fabric: Language in Society
SOA211: Race and Ethnic Relations
SOA218: Exploring North American Indigenous Cultures
SOA219: Popular Culture
SOA223: World Archaeology
SOA230: Gender and Sexuality: Cross-Cultural Perspectives
SOA235: Sociological Approaches to Intersectionality
SOA249: Global Health: Society, Medicine and the Body
SOA310: American Immigration
SOA320: "Sex" at "Work"
SOA331: Northeastern Archaeology
SOA332: Archaeological Field School
SOA340: Race, Inequality and Health
SOA350: Food Matters
SOA360: Social Movements
SOA390: Field School in Historical Archaeology
SOA399: Special Topics
SOA420: Gender Violence
SOA450: Sociology and Anthropology Research
SOA491: Internship
SOA499: Independent Study