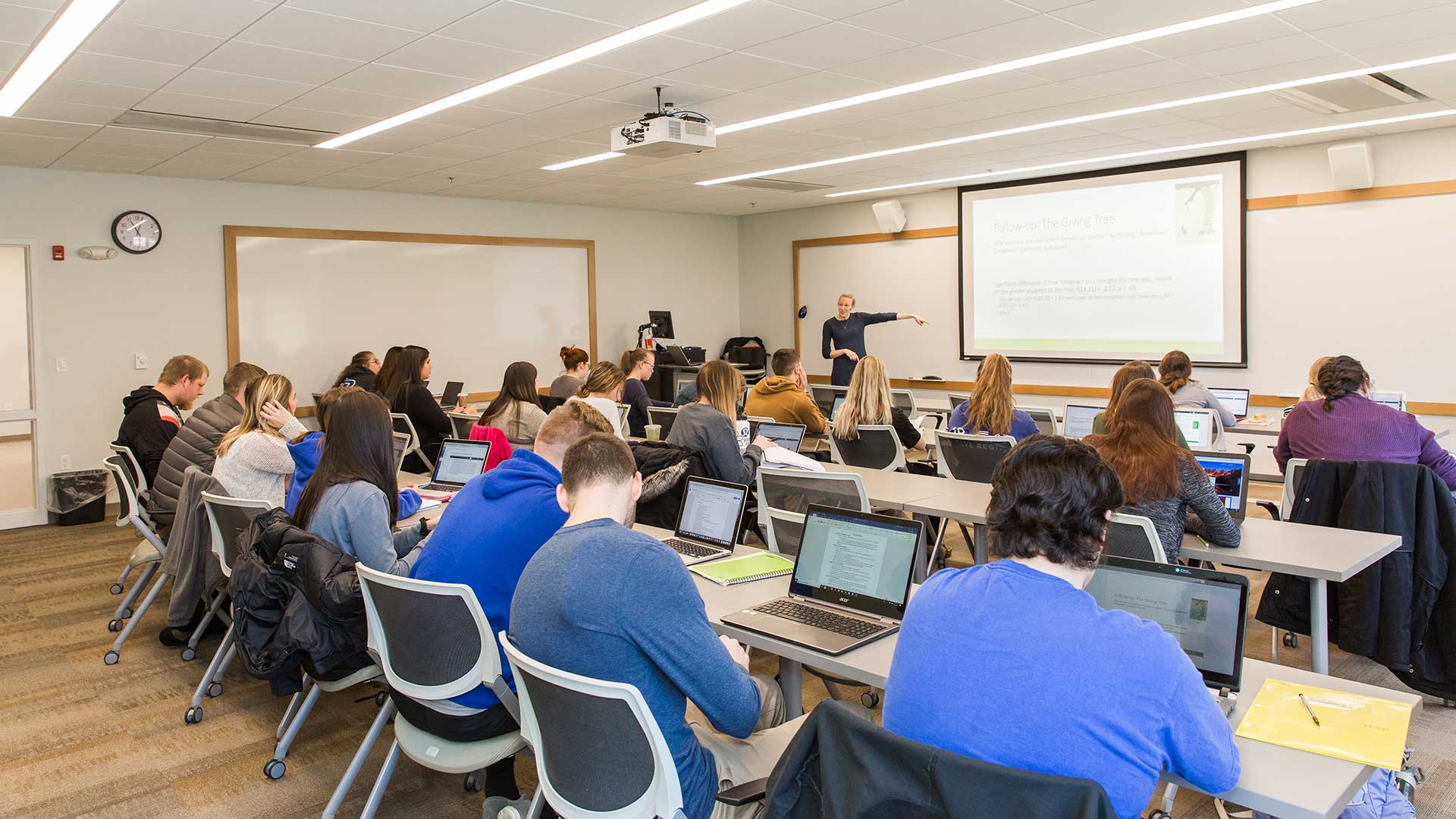 Psychology
Academic Department
The Department of Psychology offers an opportunity to study multifaceted issues that illuminate the total human experience.
Our undergraduate program in psychology individualizes the educational experience, tailoring each student's coursework to their own unique interests, talents and passions. Our graduate program in behavior analysis has been verified by the Behavior Analyst Certification Board, making our students eligible to sit for the certification exam and become board-certified behavior analysts.
We also offer an accelerated program of study that leads to both a bachelor's degree in psychology and a master's degree in behavior analysis within five years.
Our master's degree in behavior analysis produces professionals who are ready to enter a robust workforce and fills the need for board-certified behavior analysts in a variety of settings.
Our bachelor's degree in psychology leads students to new discoveries into how social, interpersonal and cultural practices affect us, providing invaluable skills for careers in which success is dependent upon understanding what it means to be human.