Minor in Entrepreneurship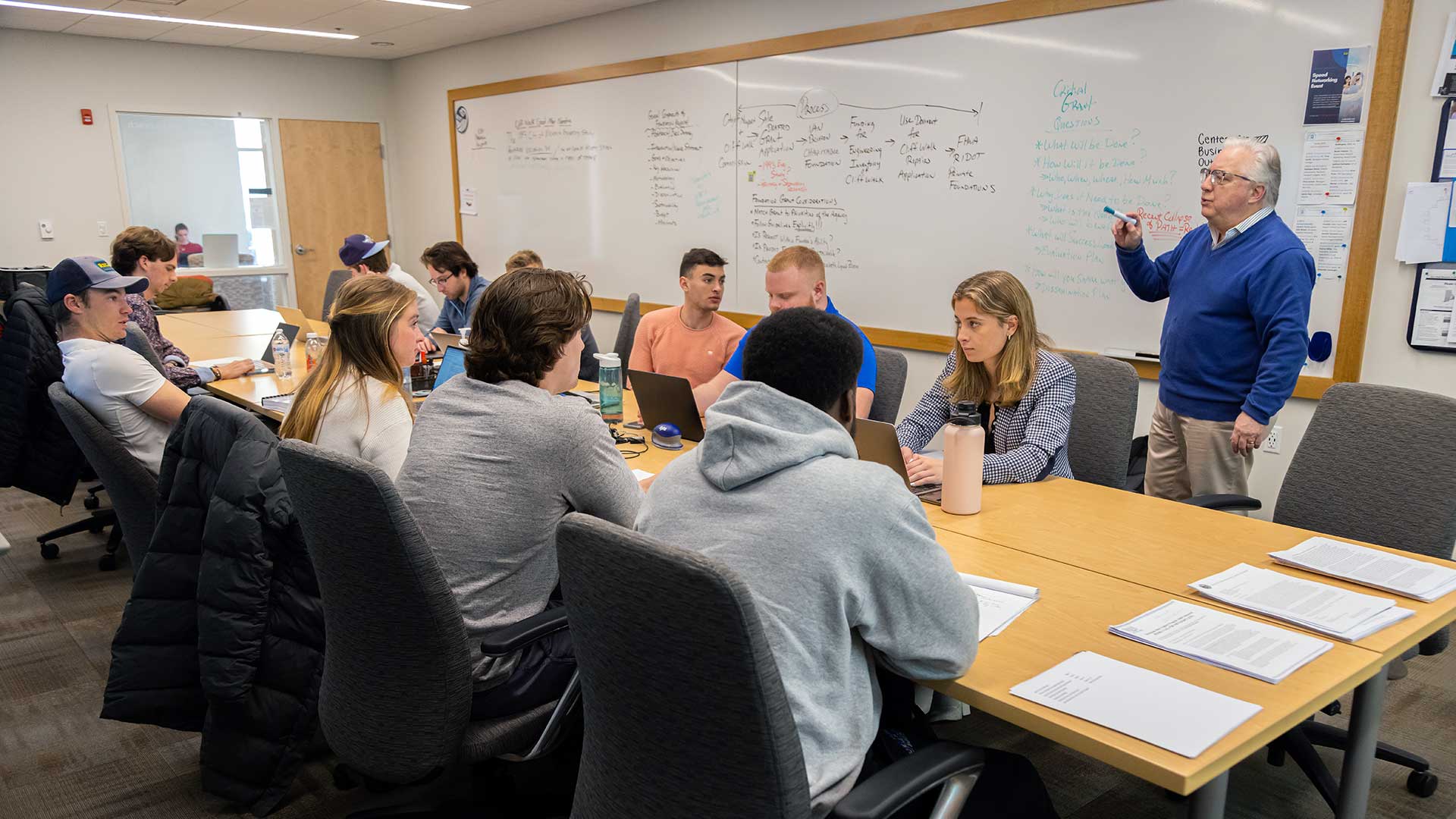 The entrepreneurial mindset exists in and applies to all fields of study. Designed to complement any major, Salve Regina University's minor in entrepreneurship offers students the opportunity to leverage their unique talents and passions while developing the knowledge and skills needed to achieve their startup goals.
Consider Entrepreneurship Through An Interdisciplinary Lens
The study of entrepreneurship focuses on generating ideas and solutions to problems that affect society. Open to students from all disciplines, Salve Regina's interdisciplinary minor in entrepreneurship provides students with the tools to explore their own interests through an entrepreneurial lens.
Entrepreneurs look to improve the world through new ideas, products and services. Our program equips students with the necessary proficiencies and experience to translate their big ideas into real impact across sectors. The program augments all fields of study, expands career opportunities and enhances professional development.
Program Spotlight: Strategic Partnership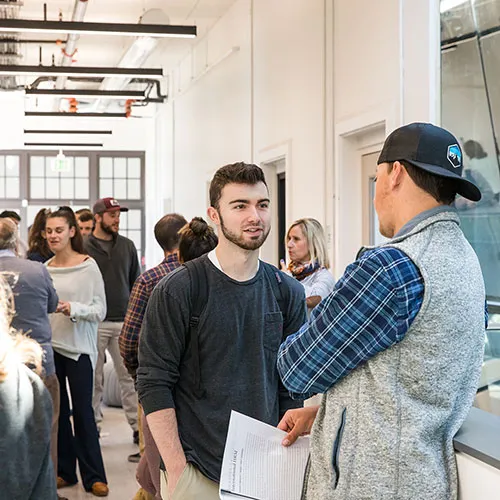 A strategic partnership between Salve Regina and Innovate Newport offers access to the organization's breadth of resources – including internships, joint programming and networking. The program aligns with the University's mission by empowering students to innovate and present solutions to societal and social problems.
Entrepreneurs are not just those who study business – they are individuals who are passionate about creating a lasting change or difference in an area. Through Salve Regina's partnership with Innovate Newport, our students network with entrepreneurs, contribute to entrepreneurial endeavors in Rhode Island and understand economic development in the region.
Dr. Adam Witham, assistant professor, Department of Business and Economics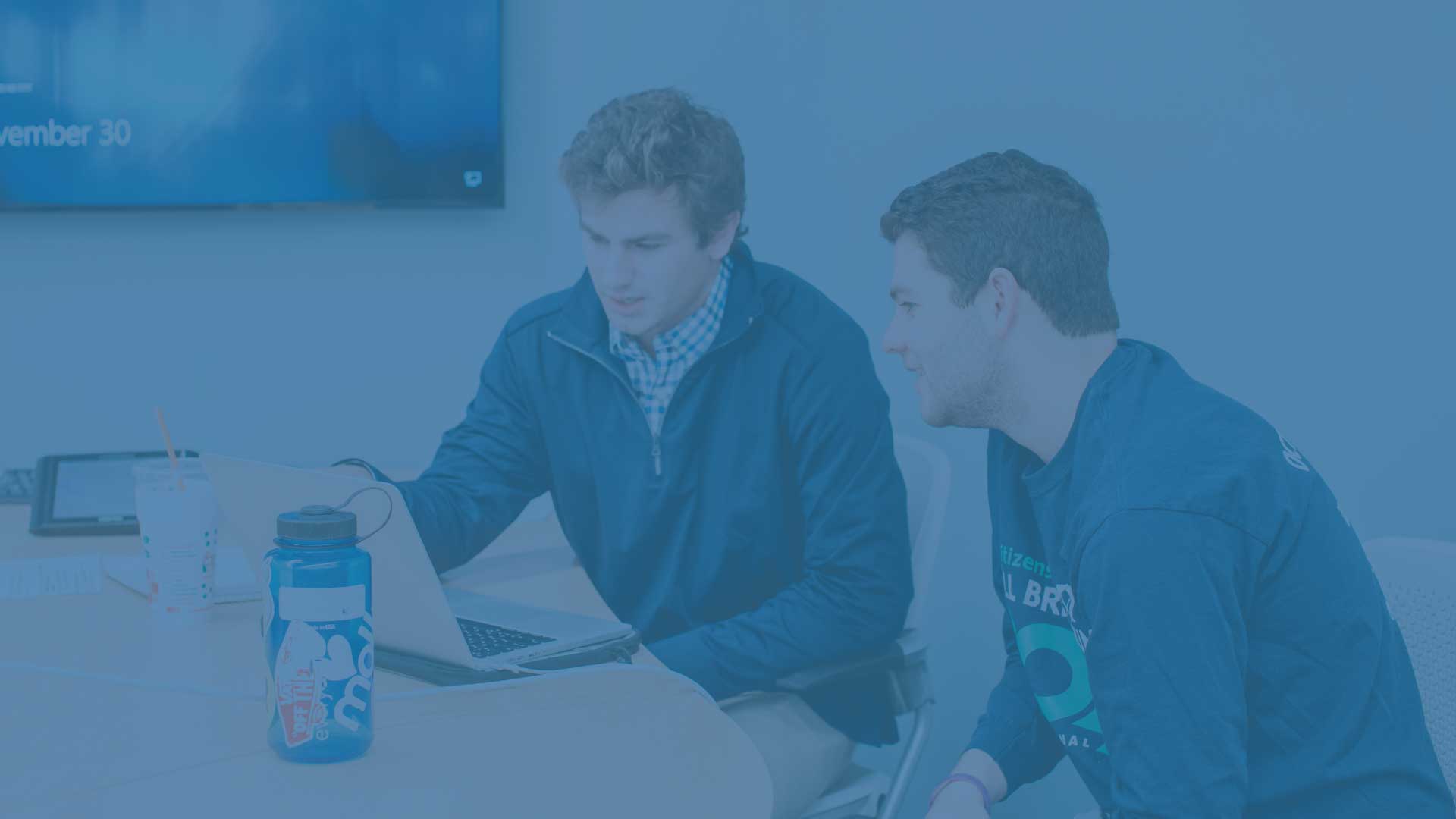 In a fast-paced and evolving business climate, our faculty educate students to make sound entrepreneurial decisions grounded in research and information; steeped in technology, creativity and innovation; and focused on financial, personal and social responsibility. With energy and enthusiasm, our faculty bring diverse experiences and talents to the program, helping students build a foundation for their future endeavors.
The Global Entrepreneurship Monitor estimates that there are 31 million entrepreneurs in the United States, or about 16% of the adult workforce. Salve Regina's entrepreneurship program empowers students to pursue their own unique passions, equipping them with the knowledge and skills necessary to initiate an entrepreneurial endeavor across a multitude of industries.
Entrepreneurial skills are valuable not only for self-employed individuals, but also those who are interested in contributing to the growth of an enterprise. In addition to establishing your own venture, possible careers include:
Business analyst
Business journalist
Financial advisor
Financial analyst
Management consultant
Recruiter
Sales development representative
Sales manager
Startup incubator professional
Training and development manager
Minor in Entrepreneurship
18 credits
Required courses:
MGT255: Entrepreneurship
MGT356: Entrepreneurial Marketing
MGT362: Entrepreneurship Finance and Accounting
MGT435: New Venture Development
Students choose six additional credits from a list of electives in disciplines such as accounting, art, biology, communications, data science, economics, management, political science, psychology and social work.