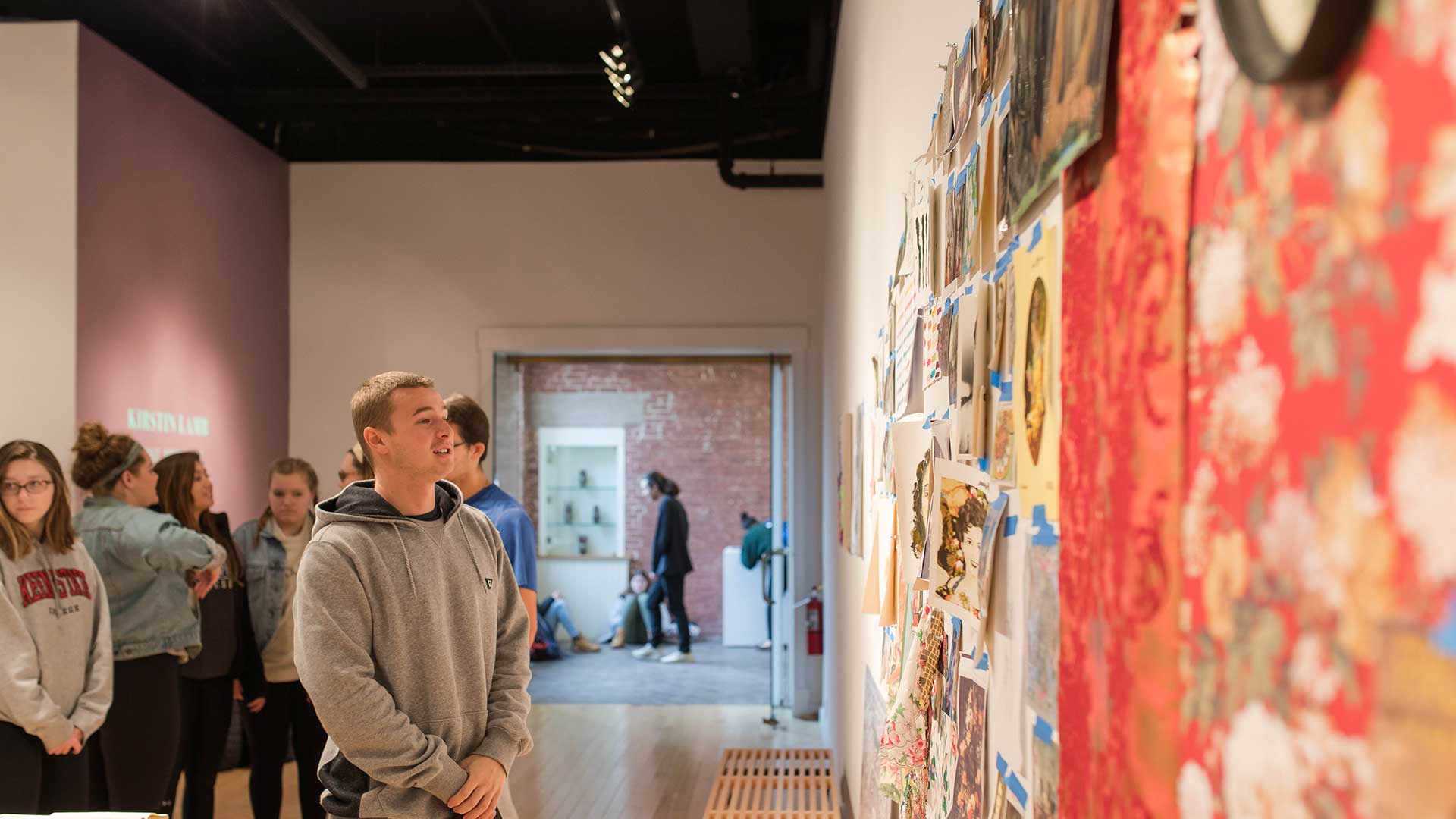 At Salve Regina University, our bachelor's degree in art history explores visual and material culture as forms of communication. We seek to understand painting, sculpture, architecture, decorative arts, textiles, jewelry and archaeological objects within the historical and cultural contexts in which they were created. Images have the power to tell stories, and we study works of art to better understand the motivations, beliefs, ideologies, fears and hopes of the people who made them.
Design Your Learning Experience
Salve Regina students enjoy the benefits of a small, vibrant program with a focus on individually tailored learning experiences and close working relationships with faculty. Coursework explores a wide range of cultures, periods and traditions from around the world, and students are encouraged to spend a semester studying abroad.
Outside the classroom, Salve Regina students conduct and publish original research, pursue museum studies and work with collections, curate exhibitions for the University's gallery, explore historic Newport and its rich architecture, and complete internships at area museums, galleries, libraries, arts institutions and historic homes.
Students have the opportunity to double major in cultural and historic preservation, a complementary academic program that could broaden their career options.
Alumni Spotlight: Caylee Post '20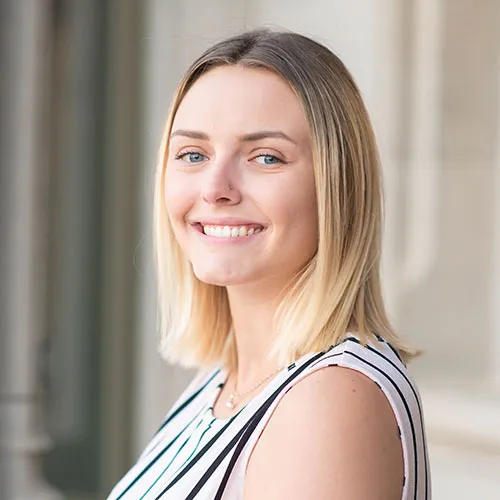 Art history major Caylee Post '20 presented "Research, Collect, Curate and Digitize: How Undergraduates Created a Natural History Collection" at the College Art Association's 2020 conference alongside Dr. Anthony Mangieri and Ernest Jolicoeur from the Department of Art and Art History. The conference has been the largest international gathering of visual arts professionals in the world for a century.
 I've never spoken to anything at that level before, so I really wanted to make it professional. It was a very humbling experience, and I got to go to other sessions and be able to talk to other people and observe what other professionals are doing in the field.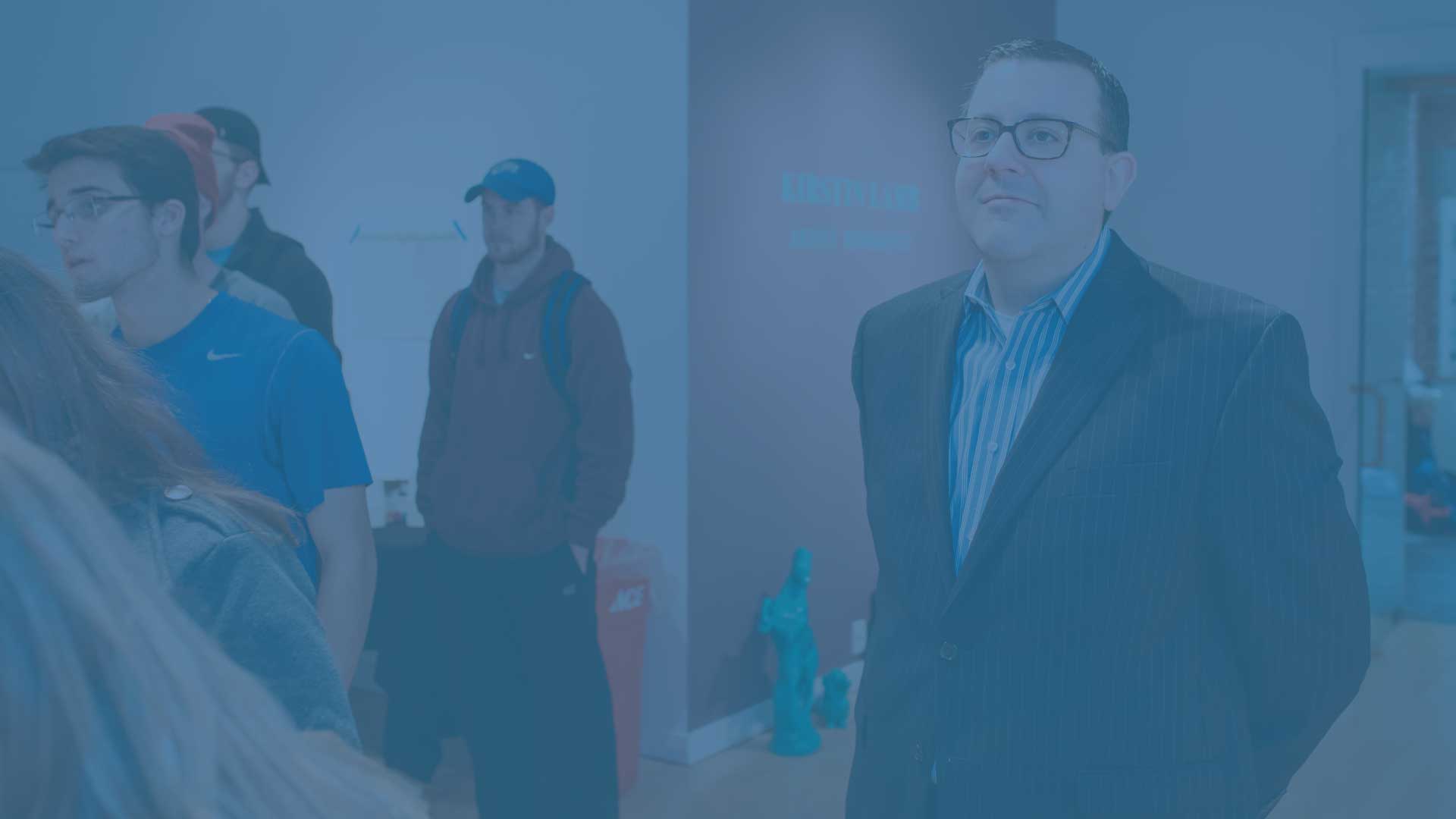 Our art history program is coordinated by associate professor Dr. Anthony Mangieri, whose recent book "Virgin Sacrifice in Classical Art: Women, Agency and the Trojan War" is a feminist art history study that explores what we can learn about historical people in ancient Greece and Rome through their artistic representation of myths of maiden sacrifice.​
We prepare students for a wide range of careers both within and beyond the art world. Traditional career paths include work in museums and galleries, curation, auction houses, nonprofits, arts institutions and public education/outreach (including at museums).
Our program prepares graduates for graduate study in fields such as art history, conservation and museum studies. Due to its interdisciplinary nature, the art history major also provides excellent training for advanced study not only in the humanities, but also for students seeking degrees in law, medicine and business, among other fields.
Salve Regina graduates have worked in galleries and museums such as:
Arizona State University Art Museum
Disney Corporation
Guggenheim Museum
Morgan Library and Museum
William Vareika Fine Arts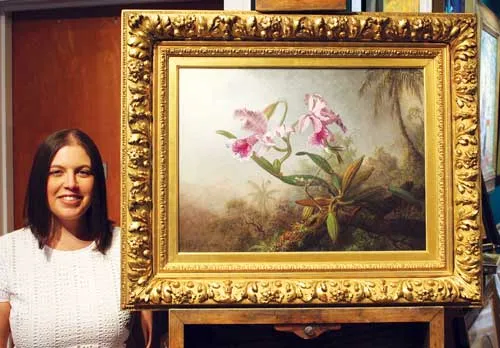 Due to the liberal arts nature of Salve's curriculum, you can customize your studies in order to recognize and concentrate your specific interests within the vast art field. As an art history major, I was able to incorporate my interests and passions for cultural and historic preservation in addition to studio arts seamlessly into my curriculum, culminating in a well-rounded arts education. My experience at Salve continues to encourage me to gain more knowledge and concentrate on my passions within the field of art history. 
Molly Richard '13, gallery manager, William Vareika Fine Arts
Alumni Spotlight: Sarah Beach '19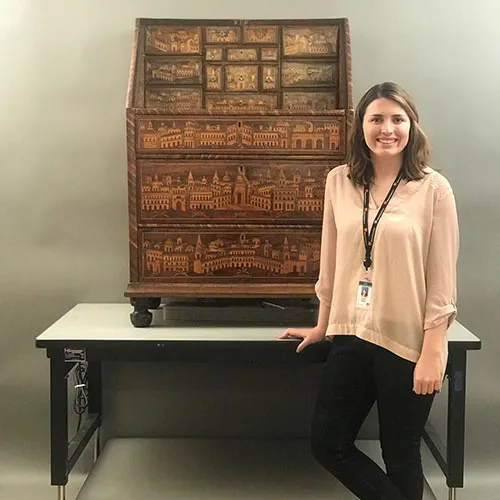 After completing an internship with the Preservation Society of Newport County, Sarah Beach '19, a double major in art history and cultural and historic preservation, was seeking to further her skills at a larger institution.
 The Museum of Fine Arts interested me because of its large, comprehensive collection and advanced conservation facilities. 
Through a competitive application process, Beach secured a summer internship with the museum's Furniture and Frame Conservation Laboratory. The internship focused on the conservation of wooden architectural elements, musical instruments and furniture, and helped her discover a passion for conservation.
 Undergraduate internships are a great way to try out potential fields and learn what you are most interested in pursuing as a career. Gaining experience in real world institutions is invaluable to one's academic career and cannot be simulated in the classroom setting. 
Major in Art History (B.A.)
14 courses | 40 credits
Required courses:
ART091: Freshman Art Seminar
ART208: History of World Art I: Prehistoric to 1400
ART209: History of World Art II: 1400 to Today
ART312: Classical Art and Archaeology or ART328: Myths and Legends in Greek Art: The Divine, Heroic and Monstrous 
ART316: Narrative and Meaning in Medieval and Renaissance Art
ART317: Topics in Non-Western Art
ART354: Art Theory and Criticism
ART441: Senior Thesis Research in Art History
ART442: Senior Thesis Production in Art History
ART474: Apprenticeship/Internship in the Visual Arts or ART405: Curatorial Practice and the Gallery Experience
Students also take one elective course in studio art, along with three elective courses in art history or cultural and historic preservation.
Minor in Art History
7 courses | 21 credits
Required courses:
ART208: History of World Art I: Prehistoric to 1400
ART209: History of World Art II: 1400 to Today
Students also take one elective course in studio art and four elective courses in art history, approved in consultation with a departmental advisor.