Salve Regina University - Learn, Lead, Make a Difference.
Learn. Lead. Make a Difference.
Find your purpose and make your unique contribution
to the world at Salve Regina University.
What You Seek is Here
At Salve Regina University, you will experience a transformative, values-based education rooted in the liberal arts tradition. Our 80-acre oceanside campus in Newport, Rhode Island offers abundant opportunities to achieve academic excellence and nurture your distinct talents.
Whether you are an undergraduate or graduate student, Salve Regina will empower you to grow as a scholar and leader, to transform your passions into career paths and to pursue academic programs that build an exciting future. Request information and explore our campus to learn more.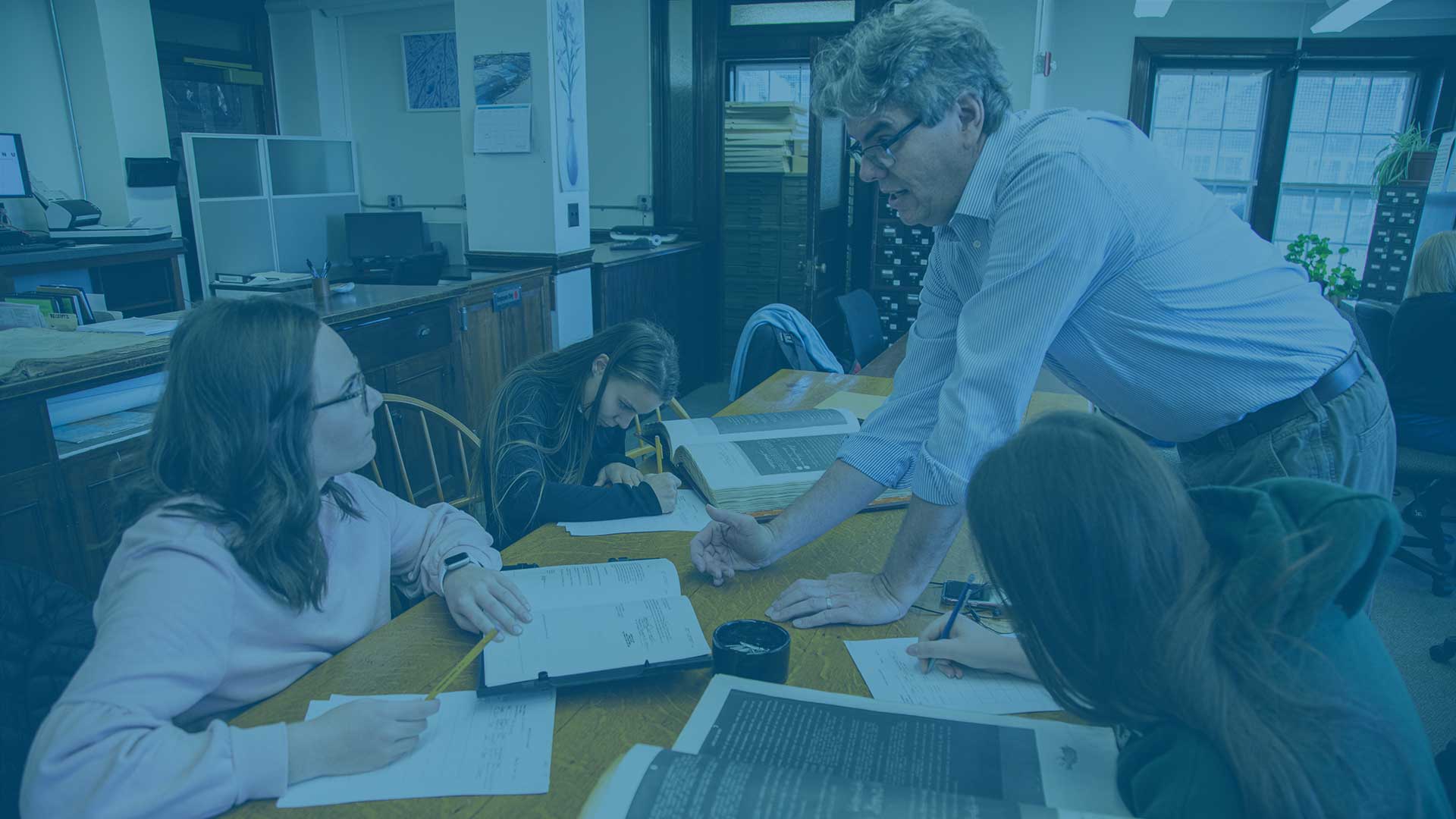 Our Academic Programs
With 40+ majors, dozens of minors and combined bachelor's/master's programs, our undergraduate students have ample opportunities to chart their own path. Throughout their journey, expert faculty inspire our students to seek new experiences through career exploration, mentorship and experiential learning.
Motivated individuals from all career stages venture further with our 11 master's degree programs, continuing education certificates and four doctoral programs. Evening graduate-level classes in addition to online offerings flexibly accommodate working professionals.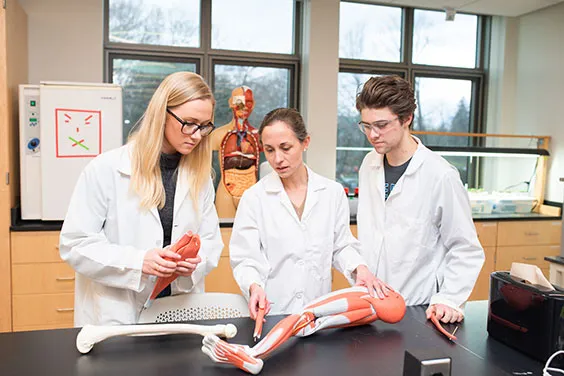 Undergraduate Majors and Minors
Salve Regina's undergraduate majors and minors support students as scholars and trailblazers. Exceptional academic programs founded in the liberal arts tradition prepare graduates to make their unique contribution to the world. Explore our undergraduate program offerings to learn more.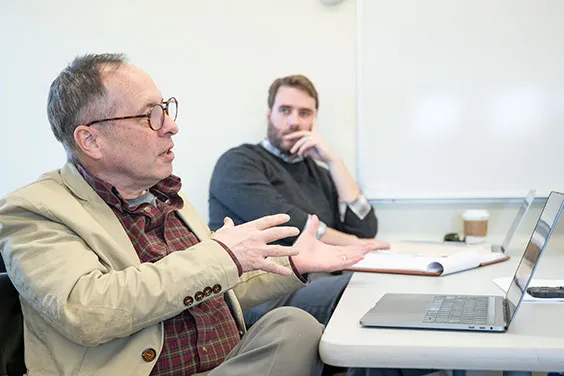 Graduate and Professional Programs
Salve Regina's graduate and professional programs position students for transformation at any career stage. With online, low-residency and evening offerings, our programs meet all types of individual needs – including military and part-time students. See our graduate program offerings to learn more.
Our Community
Salve Regina's supportive community fosters positive relationships, fuels enthusiasm and inspires passionate pursuits. Every day, our students nourish their creativity through vibrant student organizations, thoughtful community service, study abroad opportunities and exciting Division III athletics.
Located in historic Newport, Rhode Island, our distinctive campus features an excellent mix of urban conveniences alongside stunning coastal scenery. Cultivate a spirit of discovery at Salve Regina.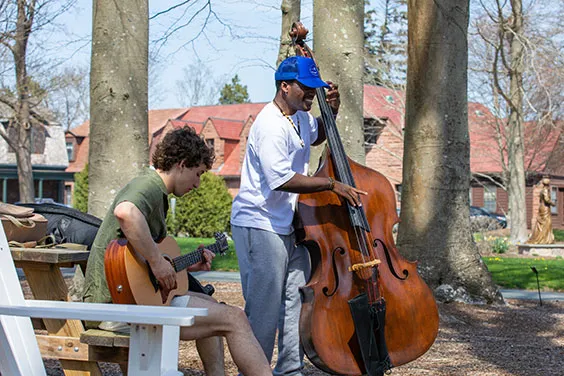 Student Life
Explore student life at Salve Regina. Discover new interests and nurture old ones through extracurricular activities and campus events. With 70 student organizations on campus, there are opportunities for everyone to lead, grow and explore.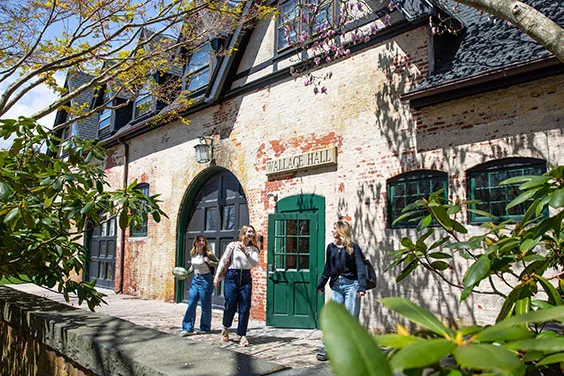 Living on Campus
57% of undergraduates live on campus among our distinctive coastal landscape. From historically significant buildings to events that encourage peer collaboration, campus housing allows students to experience our tight-knit community.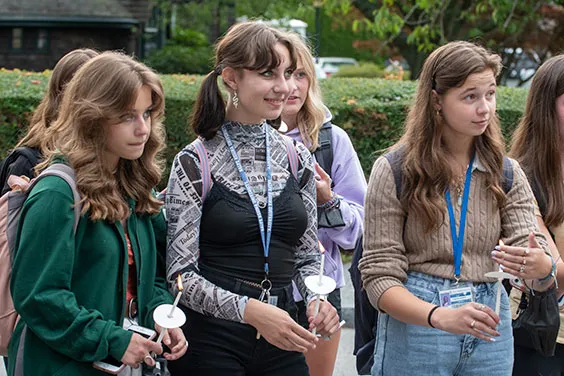 Nurture Your Faith
Salve Regina's Mercy Center for Spiritual Life nurtures students who are searching for meaning. We encourage students to build community, deepen their faith, engage in service, seek justice and become leaders formed by mercy.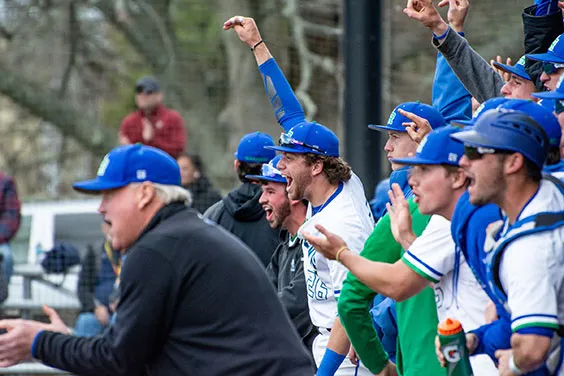 Athletics
Division III athletics provide students the opportunity to pursue their sport while prioritizing their studies. We offer 20 varsity teams, including baseball, basketball, cross country, equestrian, hockey, lacrosse, sailing, soccer and tennis.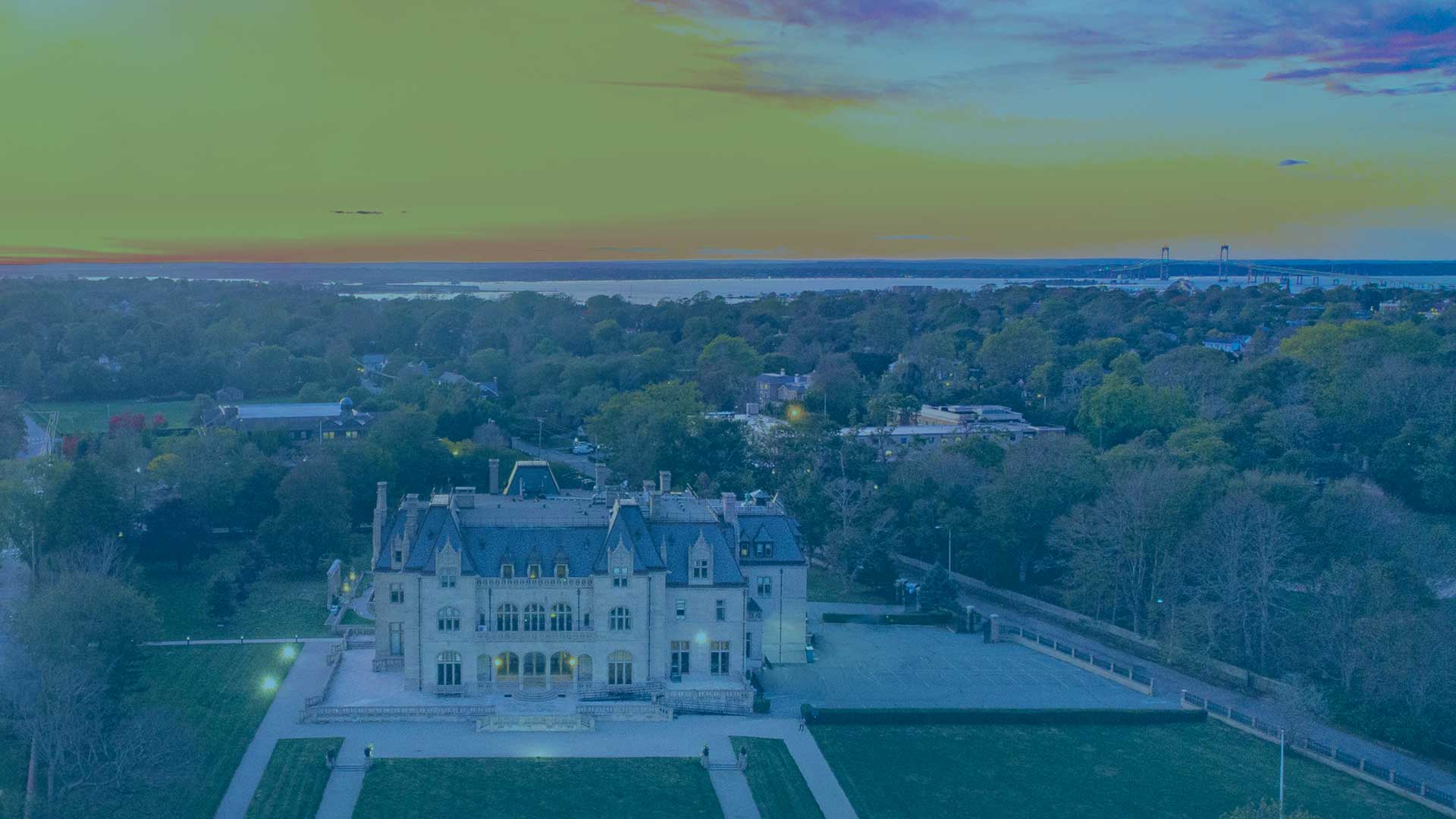 Undergraduate
Experience a transformative academic experience rooted in the liberal arts tradition. Salve Regina's undergraduate admissions team supports prospective first-year, transfer and international students.
Graduate
Your journey to a graduate degree starts here. Salve Regina's graduate admissions team assists prospective students who are interested in our master's degree, certificate or doctoral programs.
Costs and Financial Aid
Salve Regina is well-ranked for affordability and value. With 99% of students receiving financial aid, we are well-equipped to help families better understand their investment in a Salve Regina education.
Who We Are
At Salve Regina, the timeless liberal arts tradition meets a visionary outlook that fosters adventure and self-discovery. We serve more than 2,800 undergraduate and students who proudly carry forward our mission in their personal and professional lives.
About Salve Regina
The vision that inspired our founding in 1934 remains the same today: Salve Regina, a Catholic university of distinction, will graduate men and women who positively impact their respective communities and work for a world that is harmonious, just and merciful.
Explore Newport
In historic Newport, Rhode Island, every day invites adventure. Salve Regina students explore the storied landscape of this coastal town, which began as a leading port in colonial America and transformed into a bustling hub of cultural activity and artistic life.
Chart Your Career
As a complement to the career-ready experiences our academic programs provide, the Office of Career Development offers a variety of resources, including career exploration, assistance with internship placements and networking opportunities.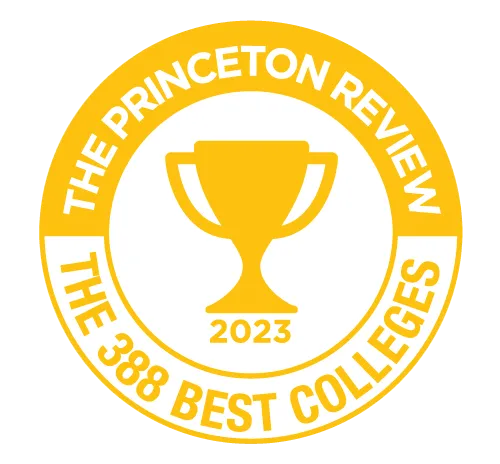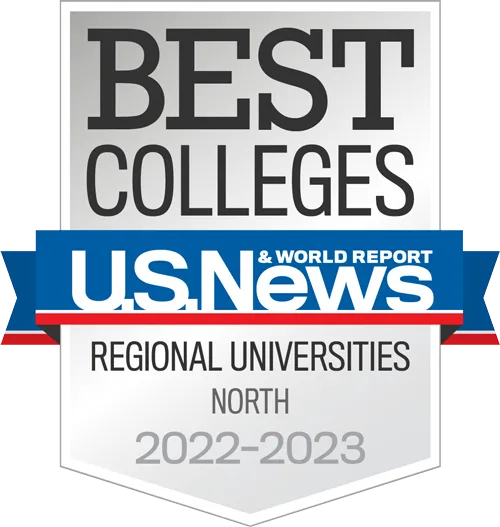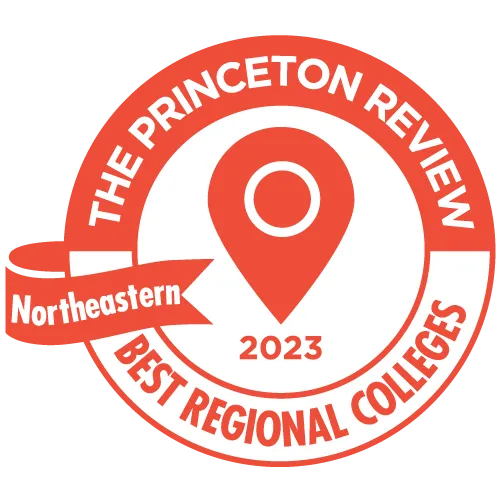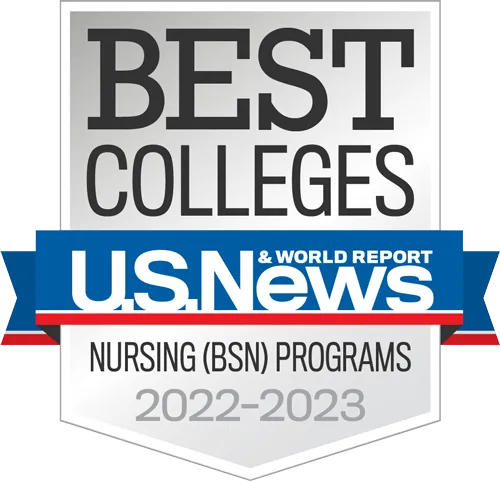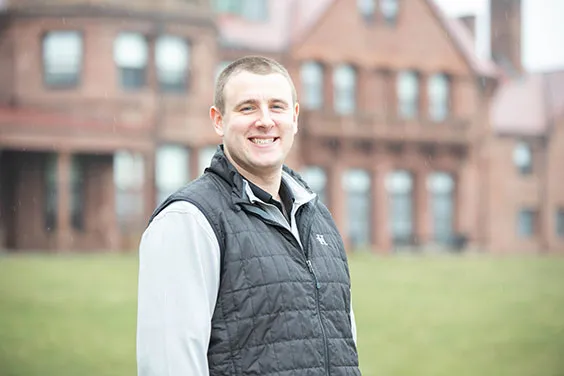 Andrew Siaba '19, '20 (MBA)
Senior analyst, financial crimes digital asset surveillance, Fidelity Investments
Even with a busy schedule, Siaba excelled academically at Salve Regina, rising to the top of his class and earning acceptance into the University's five-year MBA program. "Salve is a very collaborative place, much like in the real world. Other schools don't always do that. I was always one to ask questions and further discussions, and the professors were always willing to have conversations."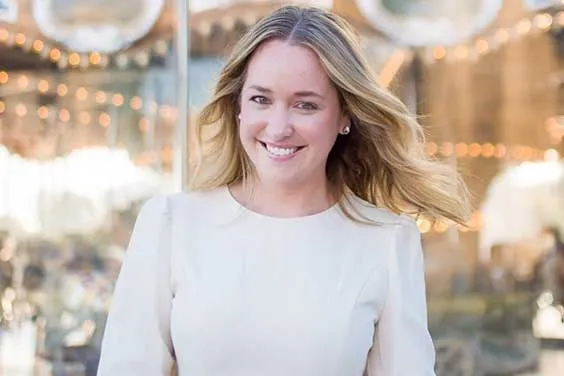 Kelsey Murray '12
Associate vice president and global head of social media, Nasdaq
As the global head of social media at Nasdaq, Murray is responsible for designing and overseeing implementation of enterprise social media strategy, ensuring it aligns with the brand's vision and voice. "There were people who helped me at Salve – find my voice, find my vision, find my passion, find my purpose. And it's my goal to do the same for the next generation of women and Salve graduates."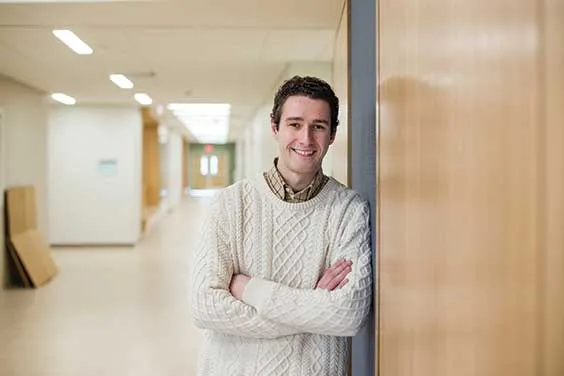 Daniel Regan '17
Analyst, U.S. Department of Defense
As Salve Regina's first recipient of the Boren Award, Regan studied in Jordan, where he took coursework in intensive Arabic and taught English to Syrian refugees. "I hope to further promote Salve's mercy mission by focusing on disadvantaged populations worldwide, those who really don't have the resources, and provide them with literacy skills so they can grow and have opportunities to receive an education and join the workforce."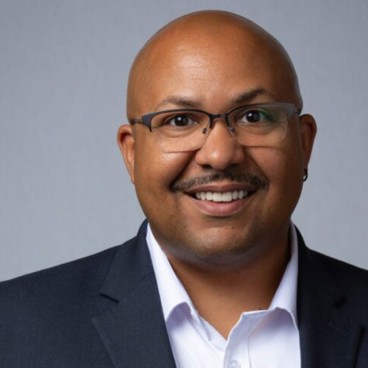 Ralph Tavares Jr. influences DEI efforts across RI
Tavares Jr. '07 (MBA) has garnered an impressive resume surrounding diversity, equity and inclusion (DEI) efforts -- and Rhode Island Foundation recently selected Tavares Jr. to participate in its Equity Leadership Initiative Cohort for 2023-24.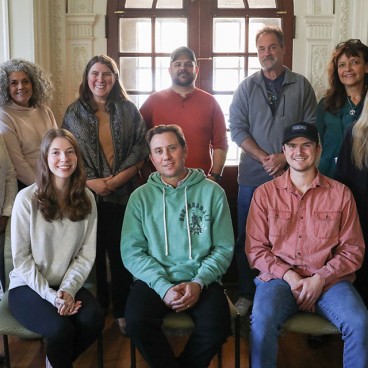 Salve achieves AASHE's STARS Bronze rating for sustainability
With over 350 universities and colleges currently participating across 15 countries, AASHE's STARS program is the most widely recognized benchmarking framework for sustainability performance indicators across higher education.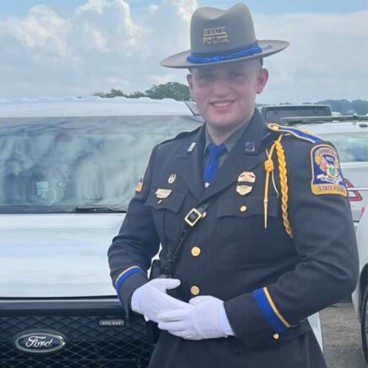 Shane Bowes serves and protects as Connecticut state trooper
After attending a student trooper program in high school through the American Legion and Massachusetts State Police, Bowes '20, '22 (M.S.) decided to fully commit to his lifelong career dream and pursue higher education to achieve this goal.