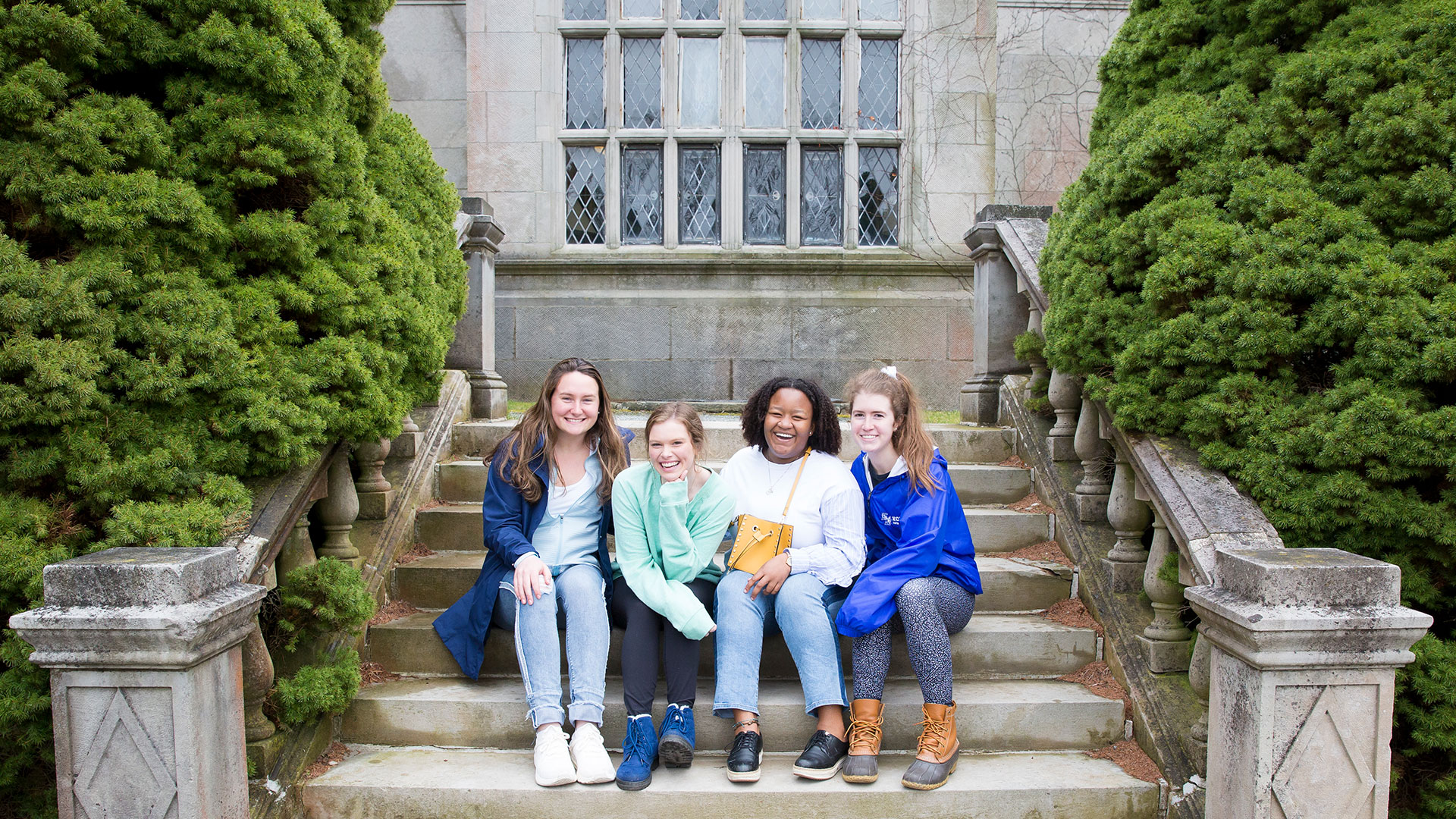 Scholarships Change Lives
By supporting student scholarships, our alumni, parents and friends are changing lives and making dreams come true.
You can provide assistance to Salve Regina students with a gift to one of our existing scholarships, which help students in a variety of academic programs and recognize campus leadership and a commitment to service in the community. In recent years, a number of new funds have been established by individuals who wish to create a legacy, recognize achievement and provide financial assistance to Salve Regina students.
For more information on establishing your own named scholarship, call Victoria Duclos, senior director of advancement operations and programs, at (401) 341-2345.
Student Scholarship Applications
Online applications for student scholarships are now available. Rising sophomores, juniors and seniors are invited to review the list of available funds and determine their eligibility by clicking the student scholarships application button below. Applications are due March 1. Faculty and staff can recommend students for the 50th Anniversary Scholarship, Pioneer Class of '51 Scholarship and Vision of Mercy Scholarship, among others, by using the recommendation form.
Gateway Fund for Salve Regina
The Gateway Fund for Salve Regina is used to address the financial needs of students and families, helping to fill the gap between what a family is able to contribute and the cost of attendance. Fund dollars are used in both the recruitment of new students and the retention of current students, increasing the likelihood of academic success, persistence and graduation.
Sisters of Mercy Endowed Scholarship
Established by Salve Regina's founding religious community, the Sisters of Mercy Endowed Scholarship provides critical financial assistance and honors the tradition of mercy and service which lives on at Salve Regina.
Dr. Kelli J. Armstrong Scholarship
The Dr. Kelli J. Armstrong Scholarship encourages students to embrace the mercy mission and continue to work for a world that is harmonious, just and merciful. Gifts to this scholarship honor Armstrong's dedication to community, collaboration and the creative spirit.
Legacy Family Scholarship
The Legacy Family Scholarship is the first scholarship at Salve Regina solely devoted to legacy students. Incoming students who are children of alumni benefit from a "welcome award" made possible by the endowed fund.