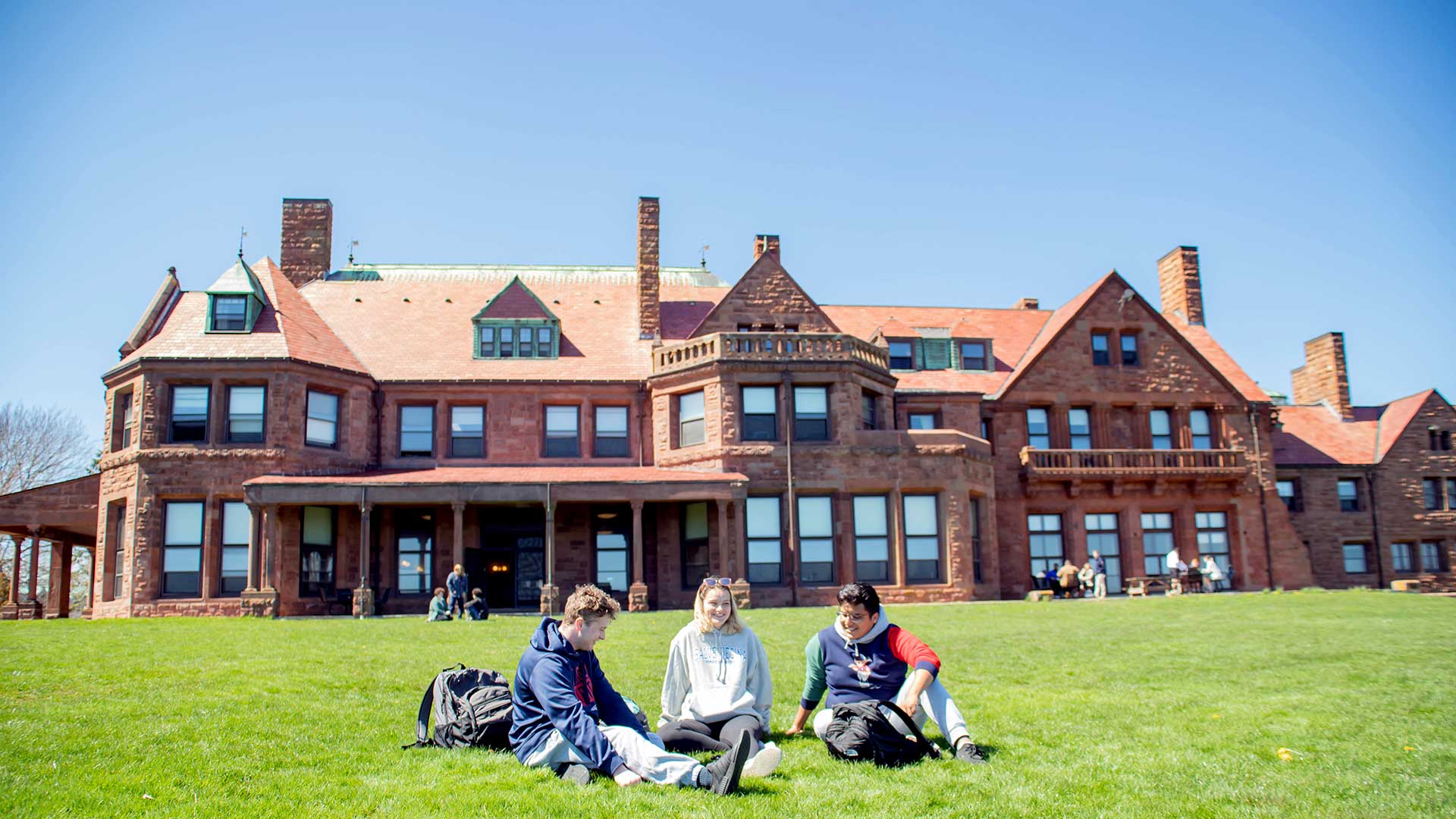 At Salve Regina University, tradition meets exploration every day. Founded on a liberal arts curriculum, our University equips students with expansive knowledge and career-ready skills. Salve Regina's oceanside campus in historic Newport, Rhode Island, offers stunning spaces to gather and learn in community. Carrying forward our mission to work for a world that is harmonious, just and merciful, our alumni are empowered to serve their communities and aspire to fulfilling professions.
Build Your Future with Salve Regina's Exceptional Academic Programs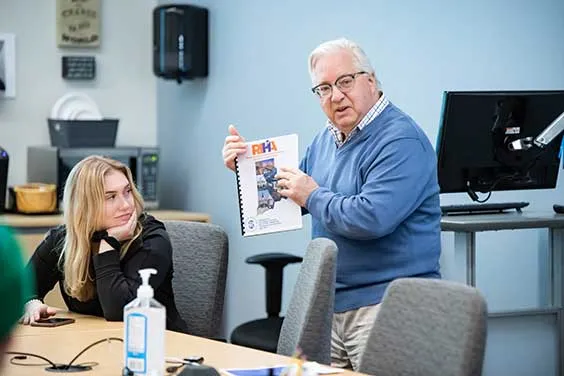 A bachelor's degree should be more than aspiring to academic excellence – it is an opportunity to nurture your interests and develop skills for your future. Our undergraduate curriculum is built on a traditional liberal arts experience, allowing students to pursue the academic program that speaks to them while also engaging inquisitively with larger topics.
Academic options are just about endless for our student body. Well-regarded for our bachelor's degree programs in business, education and nursing, we provide 40+ majors, dozens of minors and combined bachelor's/master's programs. We are consistently well-ranked for undergraduate teaching, testifying to the value of a Salve Regina education.
At Salve Regina, we inspire students to elevate their knowledge outside the classroom. Our students complement their education through experiential opportunities, with our proximity to nature, historic buildings, community service and project-based learning in Newport all encouraging vital career development. Students can also extend their bachelor's degree experience though transformative study abroad or study away opportunities. Our faculty embrace hands-on learning, connecting students to their fields of study through undergraduate research opportunities and fieldwork experiences. We encourage students to take scholarly insights from the liberal arts curriculum and apply them to their academic program and beyond into their future careers.
#28 Best regional university in the north (tie)
U.S. News & World Report
Best in the Northeast
Princeton Review
#24 Best Undergraduate Teaching
U.S. News & World Report
An Education with Enduring Value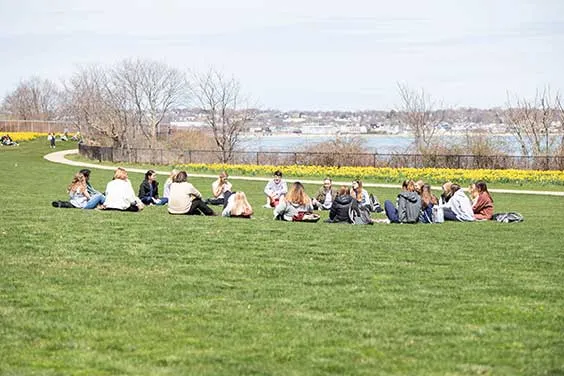 With a bachelor's degree from Salve Regina University, students position themselves for success through career-ready courses, academic advising and alumni connections. Well-ranked as a best value university by U.S. News & World Report, Salve Regina offers a transformative education at an affordable cost to you and your family.
We offer both need-based aid and merit-based scholarships, with 99% of students receiving some form of financial aid at Salve Regina. If you have questions about affordability, the Office of Financial Aid welcomes students to explore resources or connect with a financial aid counselor.
Top 6% Nationwide in Long-Term ROI
Center on Education and the Workforce
#34 Best Value Schools
U.S. News & World Report
96% of Graduates Employed or Pursuing Advanced Degrees Within 6 Months of Commencement
A Community Inspired by Tradition and Beauty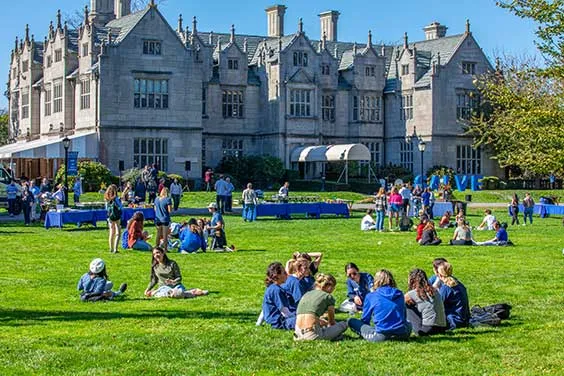 Our breathtaking campus in Newport, Rhode Island is comprised of historic buildings from the 19th and early 20th century, providing the perfect spaces for inspiration to strike. Common gathering places include communal areas in residence halls, Gerety Hall – which serves as a hub for student life – and our abundant outdoor surroundings. Salve Regina's campus is officially designated as an arboretum, meaning our campus is covered in mature and exotic trees to enjoy year-round.
Our waterfront campus provides breathtaking views and space to enjoy the iconic New England coastline. It's a beautiful place to create unforgettable memories with friends or explore solo. If you want to go further afield, downtown Newport is within walking distance, and students can take public transit to Providence and beyond.
We strive to foster a campus community around every corner at Salve Regina. From athletics to performing arts, our 70+ student organizations offer amazing opportunities for students to pursue their passions, discover a new interest and hold leadership roles. Whether you join our Division III sports teams or cheer from the sidelines, the Salve Regina Seahawks are a fun and invigorating part of campus life. Come visit us to experience our campus life for yourself.
Most Transformative College
Money Magazine
50 Most Beautiful College Campuses in America
Conde Nast Traveler
Hidden Gem College
College Raptor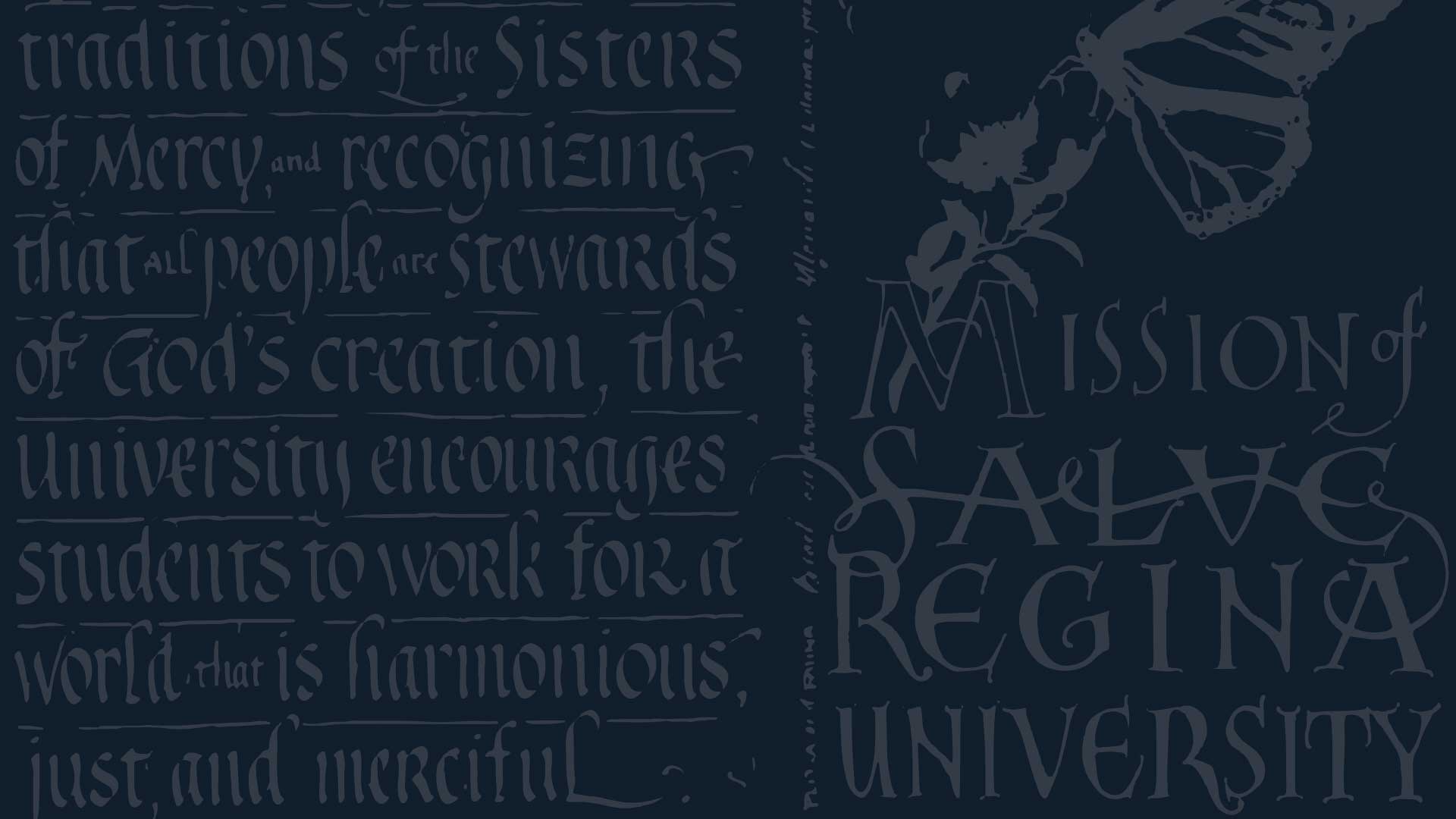 Learn More About Undergraduate Admissions at Salve Regina
Ready to begin your path to Salve Regina University? A place where intellectual exploration is celebrated, where tradition is honored every day, and where you can pursue scholarly work in a supportive community.
Visit our admissions page to learn more about undergraduate admissions and the application process.
Considering a campus visit?