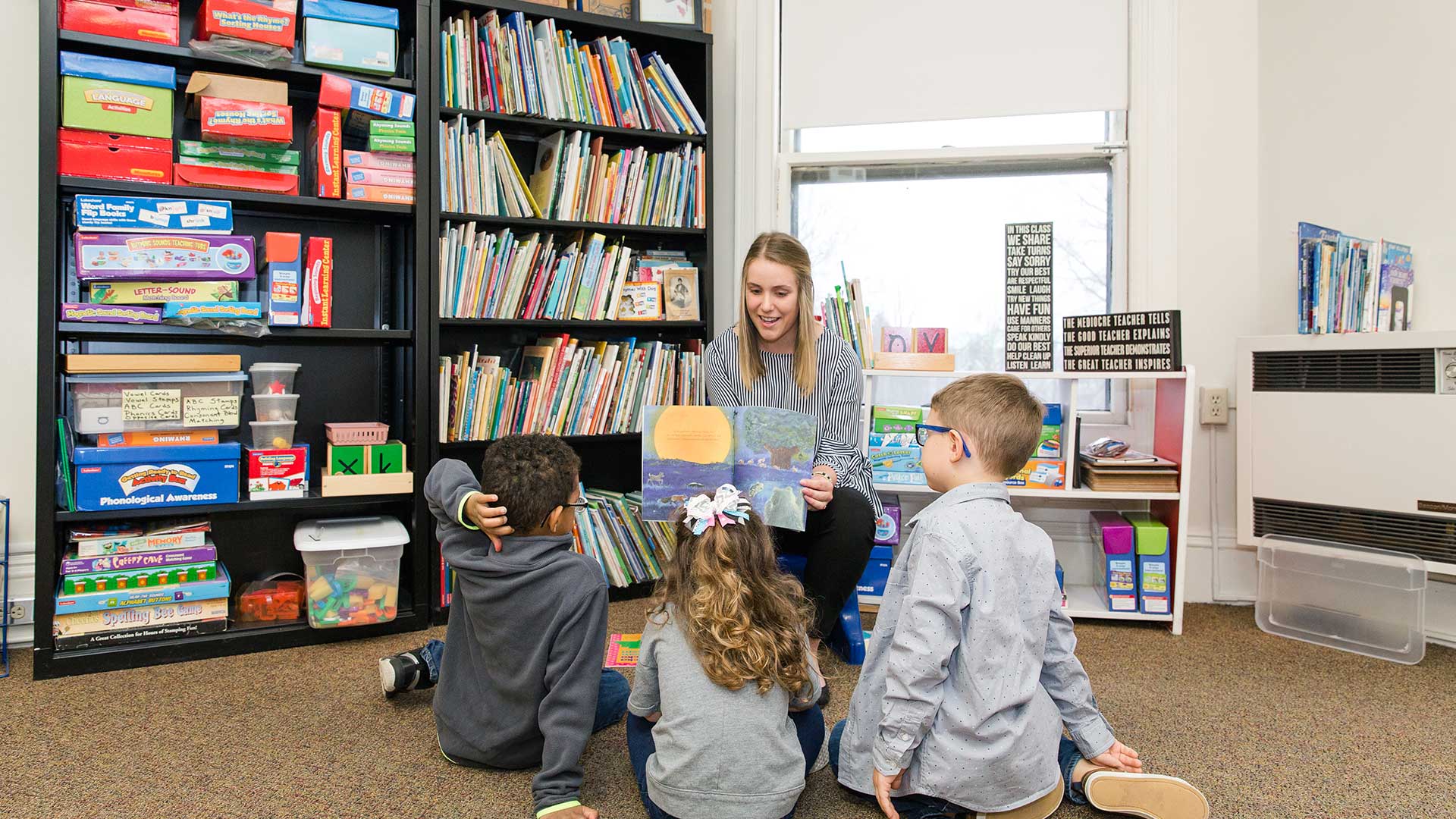 Early Childhood Education and Special Education
Our bachelor's degrees in early childhood education and special education prepare students to apply for Rhode Island teacher certification in grades pre-kindergarten through 2 (early childhood education) or birth through grade 2 (early childhood and special education). Accredited by the Rhode Island Department of Education and grounded in a liberal arts tradition, our programs integrate a content-oriented and comprehensive study of teaching methods with practical field experience in diverse settings.
Make a Sustainable, Positive Impact
Beginning in their first year, our early childhood education majors visit local schools, introducing them to the diversity of students and families that comprise the communities in which they will work and initiating the process by which they can make a sustainable, positive impact. This "change impact" has long been a major emphasis of our curriculum and is created as our students build meaningful relationships within these communities.
Our special education program – which can only be taken as a double major with early childhood or elementary education – prepares majors to work with students impacted by mild and moderate special needs. Our students examine exceptionality and its relation to learning styles, teaching styles and service delivery models. Through comprehensive coursework and field experience, majors develop strategies that respond to students' behavioral needs while effectively managing their classrooms and their teaching practice.
Our students benefit from the personalized guidance they receive from faculty and school professionals. Through extensive clinical placements, which culminate in two semesters of student teaching assignments, they develop skills that enable them to put theory into practice, observe cutting-edge methods and gain valuable experience in their discipline.
Program Spotlight: Firsthand Experience
The thing I loved about Salve Regina's early childhood program was the exposure to the field of teaching right out of the gate. Beginning freshman year, the program is designed to make sure that teaching children is something you want to pursue. Through the years, we visited different types of learning environments such as child care centers, private schools, public schools and even schools that had a specific teaching philosophy like a Montessori school.
We were always interacting with children, from volunteering in a preschool to eventually student teaching in a classroom. I went into the early childhood program thinking I wanted to teach young children and came out knowing I wanted to teach young children.
Rob Toribio '09, kindergarten teacher, Pell Elementary School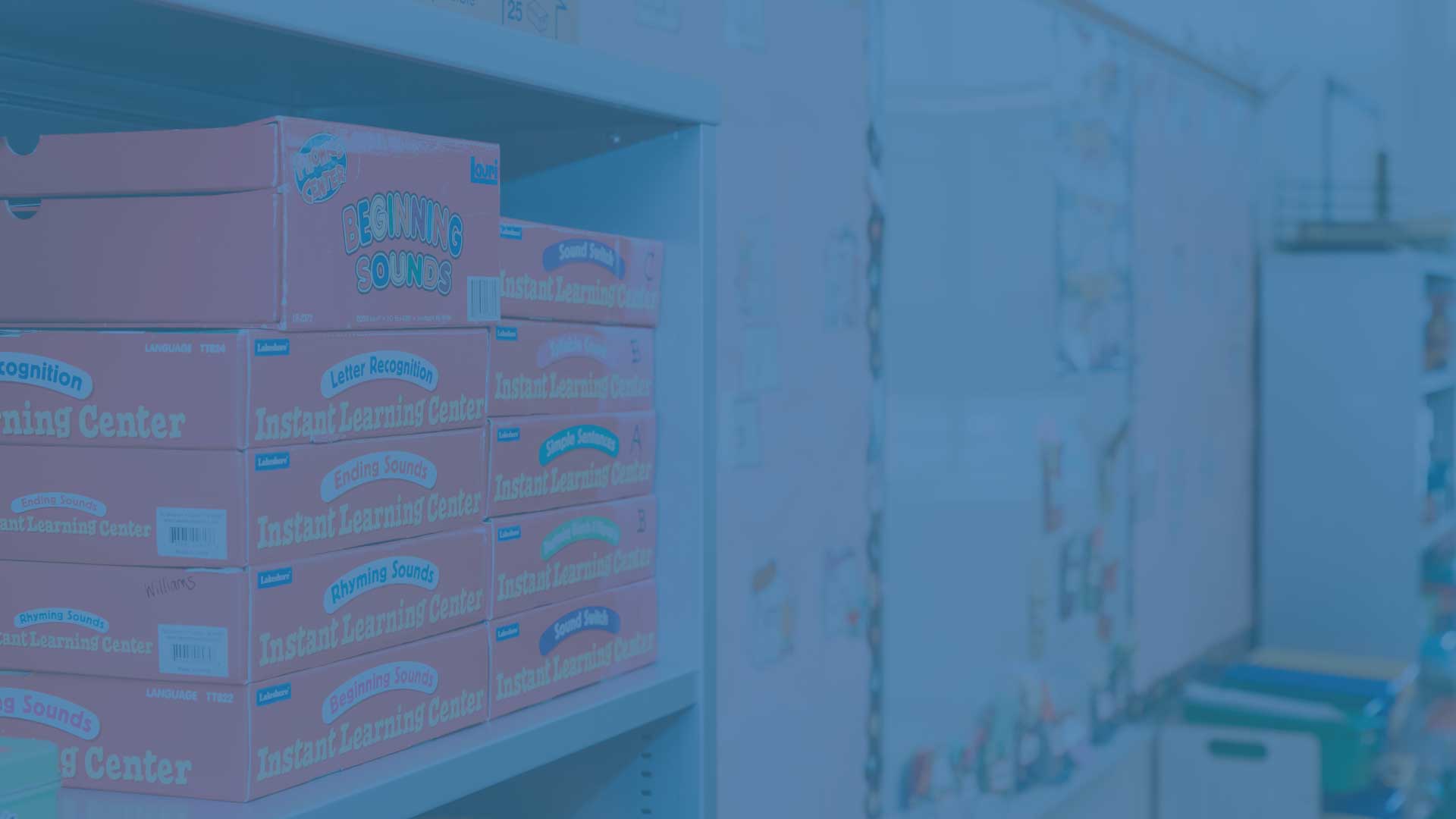 Our faculty train students in a laboratory classroom that is modeled on a well-designed early childhood classroom. Learning centers around the perimeter of the classroom are focused on the major content areas in early childhood curriculum. The centers enable students to see, experience and put into practice the teaching theories they are learning. In addition, the centers become a catalyst for students to design lessons for children across the full spectrum of early childhood teaching.
While the early childhood education degree is specifically focused on teaching pre-kindergarten through second grade, the core competencies gained are valuable in a variety of professional careers, including:
After-school program administrator
Consultant
Charter school teacher
Childcare worker
Elementary school teacher
Educational administrator
Kindergarten teacher
Preschool teacher
Professional development specialist
Researcher
Sales
Teacher assistant
Major in Early Childhood Education (B.S.)
24 courses | 74 credits
Required courses:
ELC100: Introduction to Early Childhood Education
ELC220: Child Growth and Development, Learning and Teaching: Theories and Application
ELC298: Tutoring and Mentoring in a Multicultural Society I
ELC299: Tutoring and Mentoring in a Multicultural Society II
ELC300: Methods Portfolio
ELC304: Nutrition/Health
ELC310: Language and Literacy
ELC311: Early Childhood Methods and Curriculum
ELC314: Authentic Assessment
ELC330: Practicum in Early Childhood
ELC350: Parents/Teachers/Community
ELC431: Student Teaching at the Early Childhood Level
ELC432: Student Teaching Seminar Capstone
ELC480: Senior Partnership
ELC490: Senior Seminar
Students also complete the following courses in other disciplines:
EDC206: Phonics
EDC243: Children's Literature
SED211: Introduction to the Characteristics of Students With Exceptionalities
SED225: Language Development and Communication Problems of Children
SED232: Principles and Procedures for Behavior and Classroom Management
SED370: Working With Young Children With Language and Literacy Challenges
SED380: Strategies for Young Children With Diverse Learning Needs
SED397: American Sign Language I
SED398: American Sign Language II
Students majoring in early childhood education may also minor in special education.