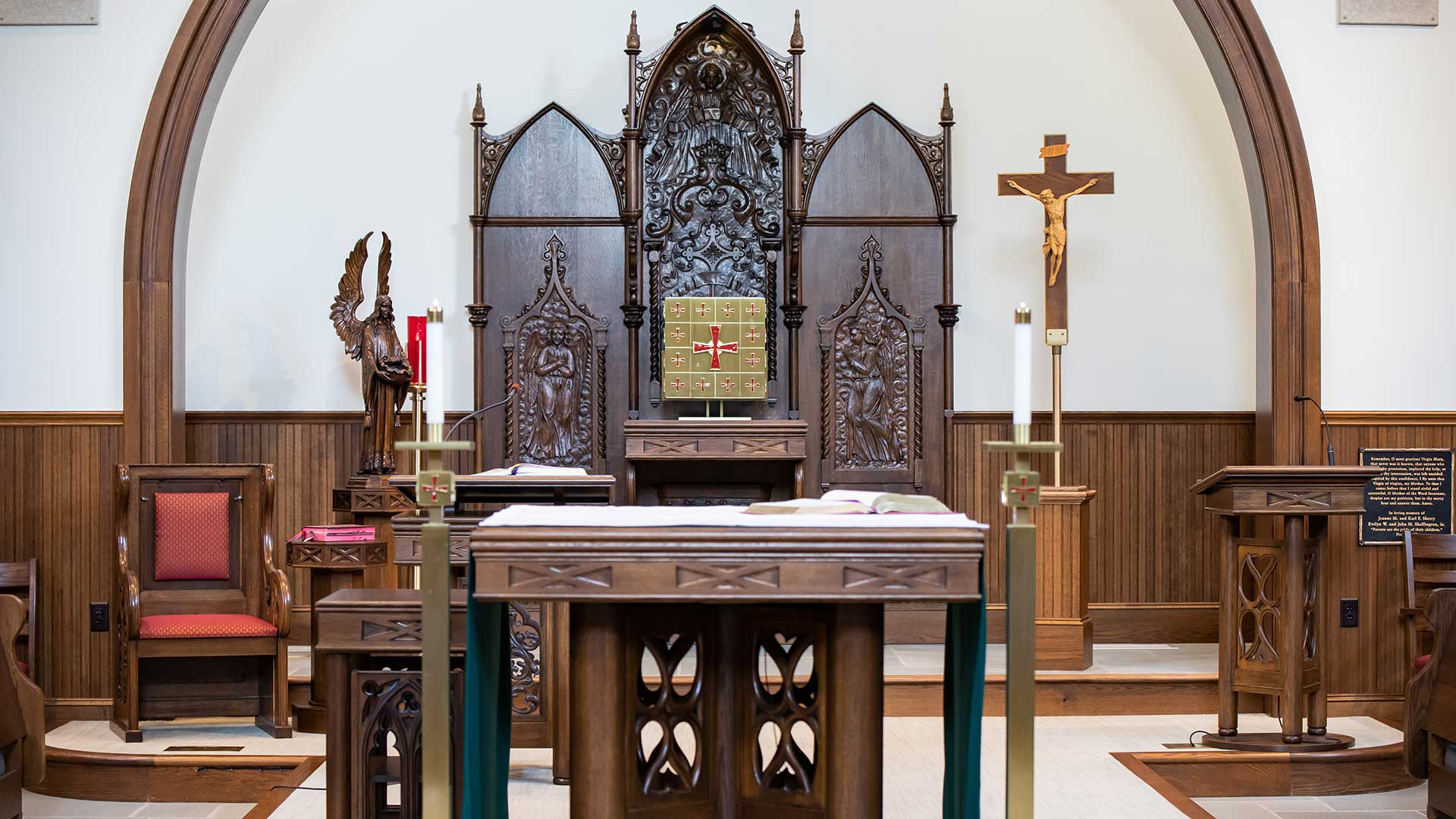 A known and active presence on campus, Salve Regina's chaplains shepherd the sacramental life of the University community. They encourage students, faculty and staff to participate deeply in a life of faith and service, and provide pastoral counseling or spiritual direction as requested.
Our chaplains initiate outreach across a network of local communities of worship (from multiple Christian and other faith traditions), host multi-faith services on campus and connect students with local faith communities to support their religious and spiritual life and development.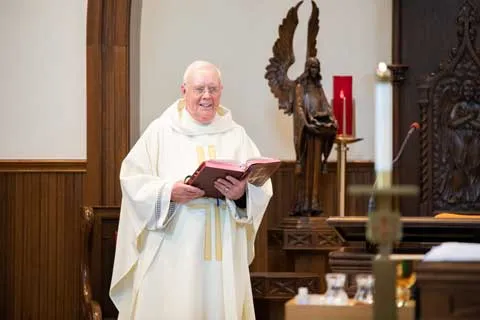 Father Ray Malm offers student liturgies and engages with the Salve Regina community through RCIA, the liturgy committee and other sacramental and pastoral outreach initiatives. He has served in pastoral leadership within the Diocese of Providence for more than 40 years, primarily at Saint Joseph's Church in Newport and the Church of Saint Michael the Archangel in Providence.
He was instrumental in establishing the Office of Black Catholic Ministry in the Diocese of Providence, and was also the founding president of AIDS Care Ocean State and co-founder of the Nonviolence Institute. Father Ray is actively involved in advocacy work related to immigration reform and supporting undocumented immigrants. He retired from full-time ministry in 2015 but continues to serve on the boards of AIDS Care Ocean State, Amos House, Dorcas International and the Nonviolence Institute.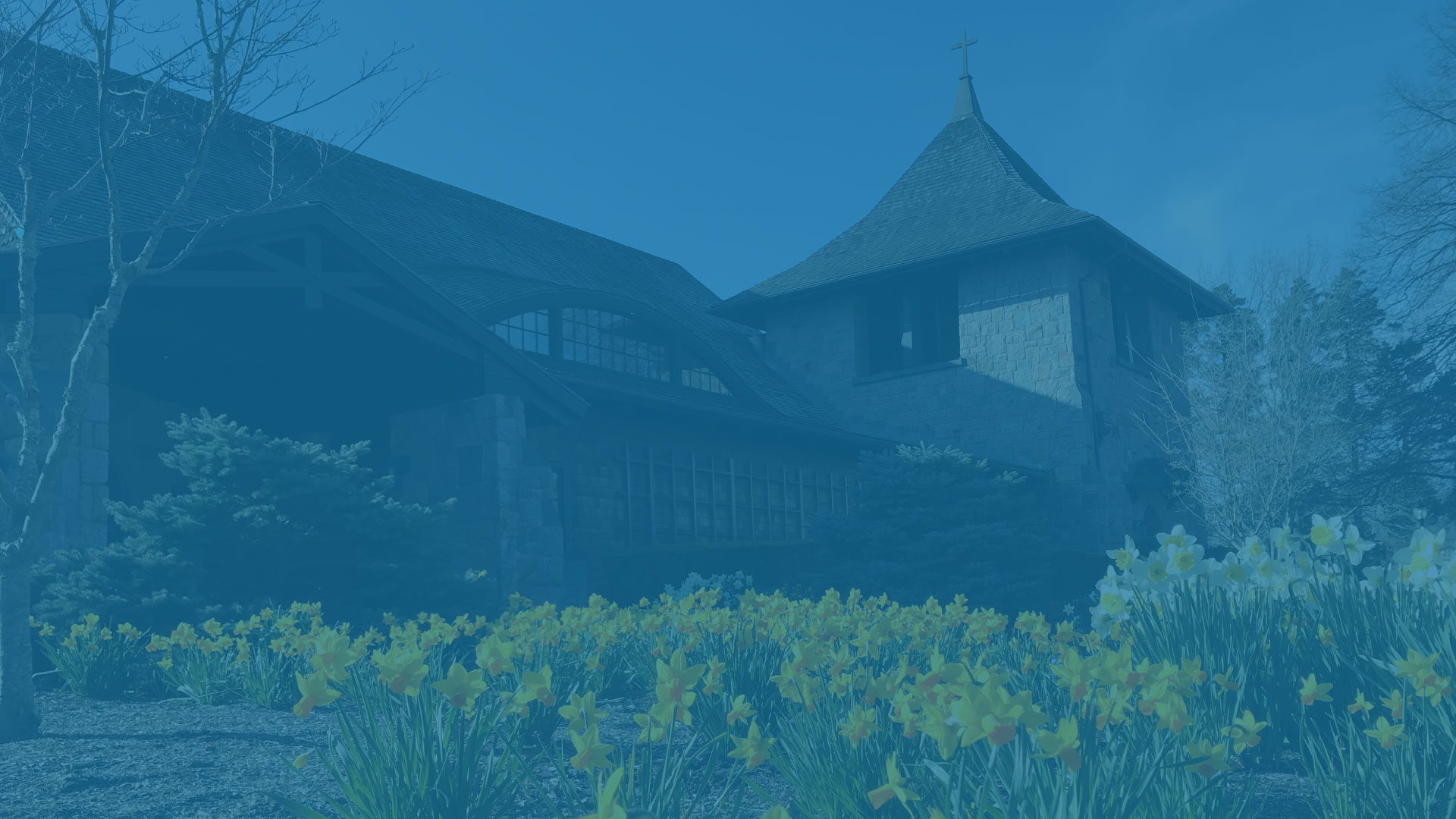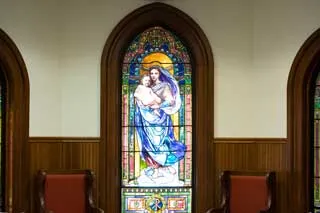 Religious and Spiritual Events
All faith traditions are respected, honored and welcome at events sponsored by the Office of the Chaplains and the Mercy Center for Spiritual Life.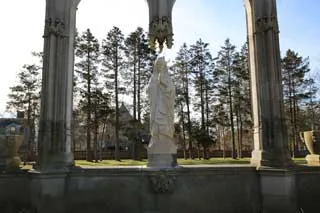 Sacraments
Members of the Salve Regina family are welcome to have their children baptized in Our Lady of Mercy Chapel. The sacrament of penance (reconciliation) is also offered.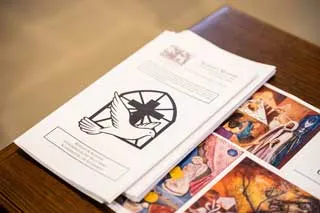 Mass Cards
If you would like to schedule a Mass in remembrance of a deceased loved one, please complete the request form in its entirety. You will be contacted once the Mass card is ready.
Prayer Intentions
Life is filled with many joys and sorrows. In uncertain times, it's important to remember that you are not alone. Requests for prayers of gratitude, thanksgiving, petition and intercession are all welcome.