Theatre Arts - Past Productions
Past Productions
Theatre Arts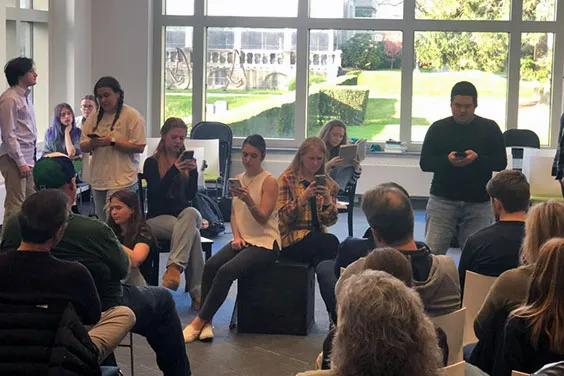 Fall 2023
An interactive, devised play that took shape early in the fall semester, "The Banned Books Club" incorporated material from audience members at each performance. A set of practices known as the Theatre of the Oppressed formed the foundation of the piece. While the focus was on dialogue, power sharing and liberation, participants also developed active awareness, appreciation and empathy around previously polarizing issues.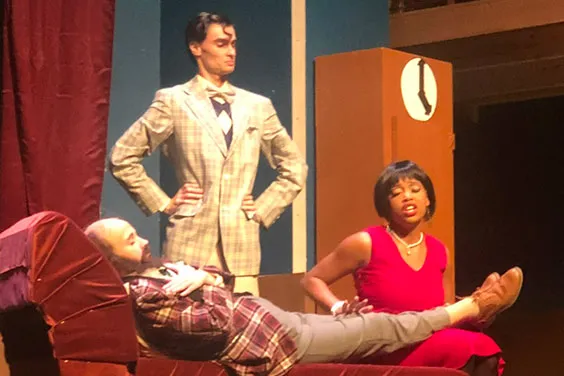 Fall 2023
The Tony Award-winning "The Play That Goes Wrong" has been described as combination of Monty Python and Sherlock Holmes. It follows a theater company called the Cornley Drama Society on opening night of a murder mystery – but things begin to quickly spiral out of control and chaos ensues on set. Performances stretched the cast and crew professionally and academically because of the physical comedy that it demands.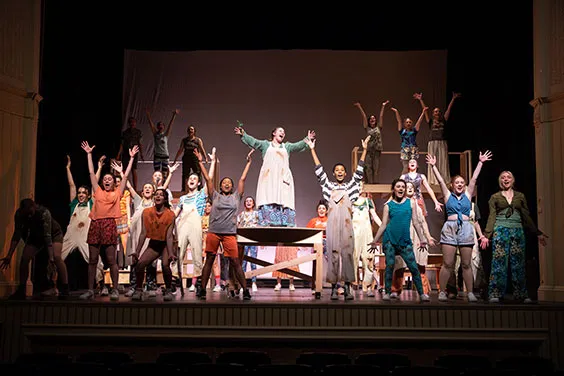 Spring 2023
Composed by Stephen Schwartz, "Children of Eden" uses Biblical stories found in Genesis to explore themes of family conflict, identity and acceptance. A unique element of the show was the handmade papier-mache puppets and masks that appeared in Act II for the story of Noah and the ark. Prototypes were created by a stagecraft class during the fall 2022 semester, with expansions made on the designs in the spring 2023 semester.
The Bible Women's Project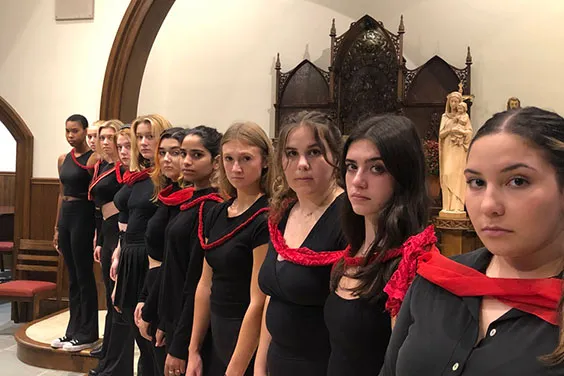 Fall 2022
Using the personal stories of 11 theatre arts students, "The Bible Women's Project" explored how women in the Bible and women today can build a sisterhood of support, trust and empathy. The show was created by Dr. Tara Brooke Watkins, assistant professor and program coordinator, alongside the cast. The students' own stories and the lessons they learned from the Bible were woven throughout the production.
The Strindberg Experiment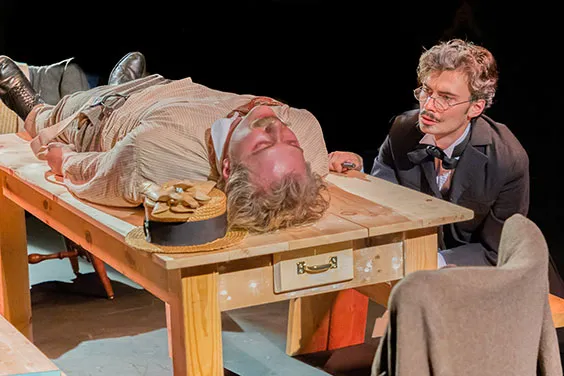 Fall 2022
The experimental piece "The Strindberg Experiment" explored two plays by 19th-century playwright August Strindberg, who has been called the father of modernism, a misogynist, an early feminist, a schizophrenic, an atheist and a devoted spiritualist. Although theories abound on who Strindberg really was, no one had theatrically experimented overtly with his own philosophy of theater – that theater was a scientific experiment to discover the truth about oneself.
Spring 2022
"The Drowsy Chaperone" is a comedy that pokes fun at musical theater from the 1920s, along with its stereotypes and presumptions. The plot revolves around a man – called The Man in the Chair – in New York who is feeling isolated but lifts his spirits by playing music from his favorite musical. While the characters come to life in his living room, The Man in the Chair wryly comments on the music, story and actors.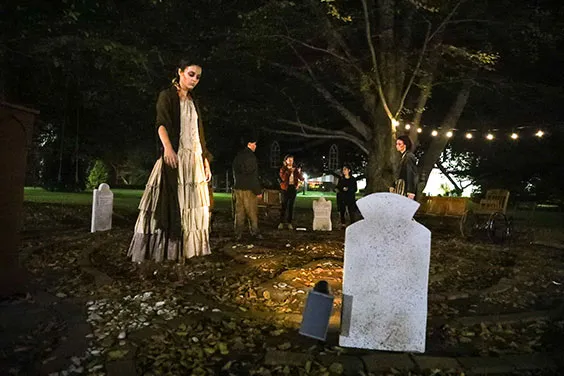 Fall 2021
Written by Edgar Lee Masters, "Spoon River Anthology" is a collection of monologues from the deceased citizens of a small town. In the spirit of October and Halloween, the ghostly monologues were performed outdoors in three different "graveyards" simultaneously around the lawn of Salve Regina's Gerety Hall. Audience members moved around to each graveyard as the evening progressed.