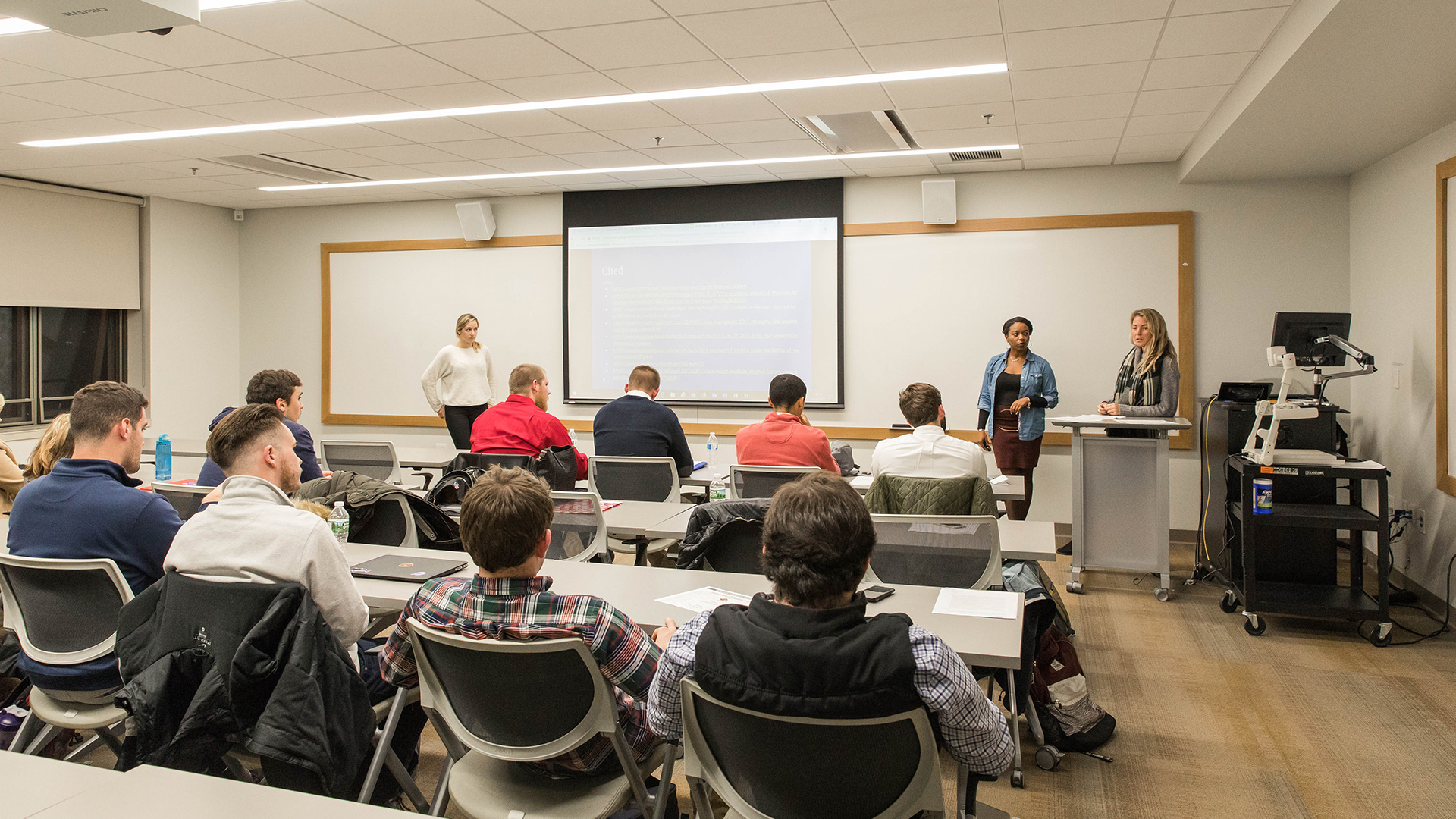 Through its agreement with the American Institute for Chartered Property Casualty Underwriters, Salve Regina accepts all American Council on Education credit recommendations for Charted Property Casualty Underwriter (CPCU) and Institute of Internal Auditors (IIA) programs.
For students who are accepted into the University's MBA or M.S. in innovation and strategic management programs, Salve Regina will do one of the following:
Accept up to 12 graduate-level transfer credits from CPCU and/or IIA courses.
Waive up to six credits for those who have earned the CPCU designation and have at least five years of relevant work experience.
The number of credits transferred or waived is contingent upon review of the student's transcript for relevant coursework, American Council on Education recommendation and approval of the program director.