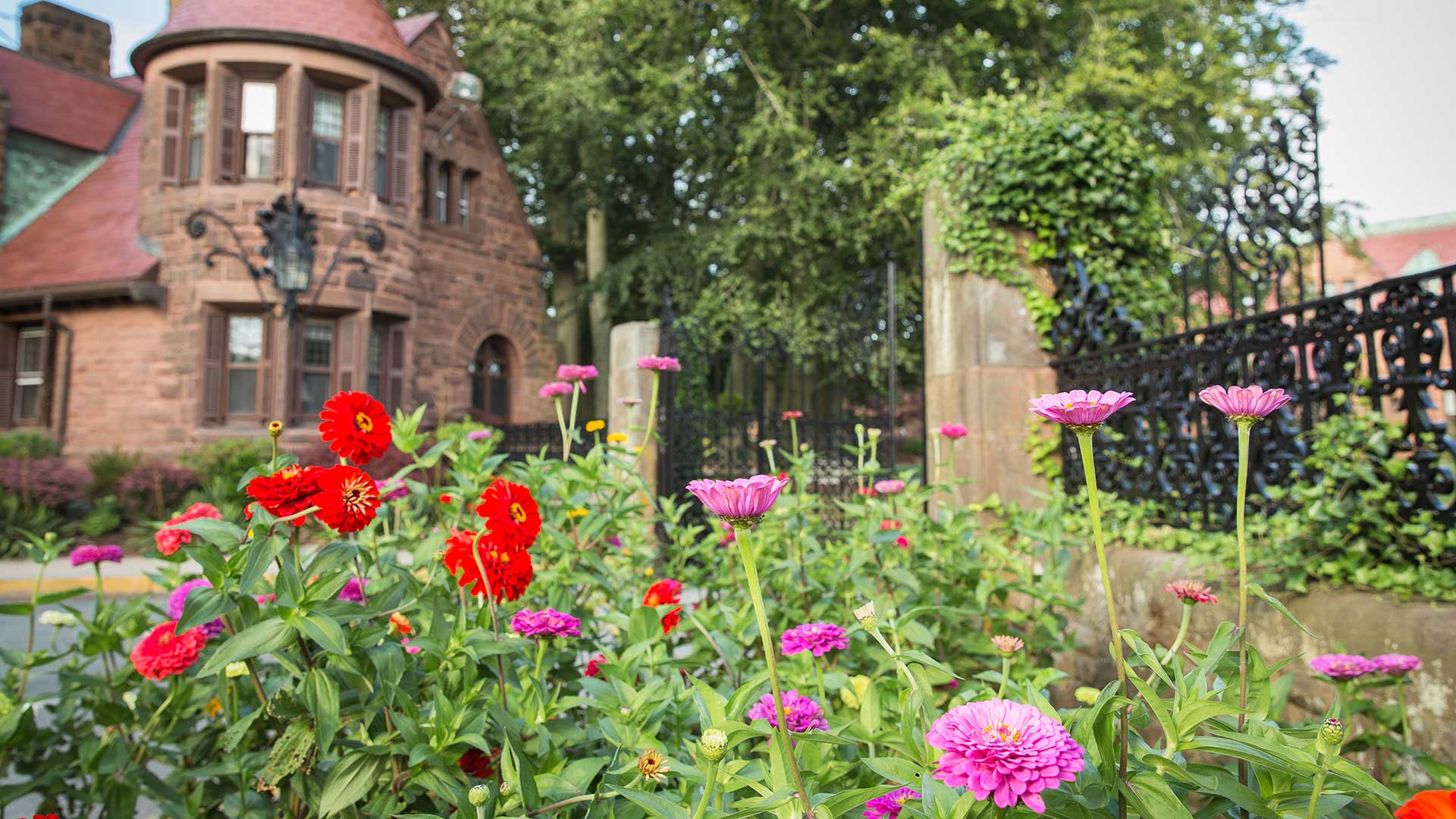 Mercy Leadership Colloquium
The Mercy Leadership Colloquium is a mission integration series for Salve Regina administrators and staff to engage with resources from the Catholic tradition, vocationally reflect on their lived experiences, and cultivate practices of mercy leadership across our campus community. Through monthly gatherings with a small group of colleagues, participants discuss shared readings and develop or renew vocational and professional practices and priorities rooted in Salve Regina's mission.
 Having the time to step away from my desk and to engage in discussion with my colleagues about our mercy mission over lunch was a gift. I felt like a student again – eager to do the readings, mark up my text and ready myself for a vibrant discussion that allowed me to better understand myself, my colleagues and the institution and community we serve. 
 The Mercy Leadership Colloquium was a wonderful opportunity to share conversations surrounding our shared mission with colleagues from across the campus community. I looked forward each month to gathering, talking, learning and discovering more about mercy, the Catholic tradition and the many perspectives that make Salve a place where students truly become part of something bigger. 
 It really just opened up my eyes to colleagues across campus that I wouldn't normally have sat down and had such personal conversations with. It also reaffirmed to me how much growth our institution still needs and will continue to need unless things/people change. We are capable of so much more on this campus and for our students, and it was clear to me that we have people that share that passion. We just need to start somewhere or follow through.