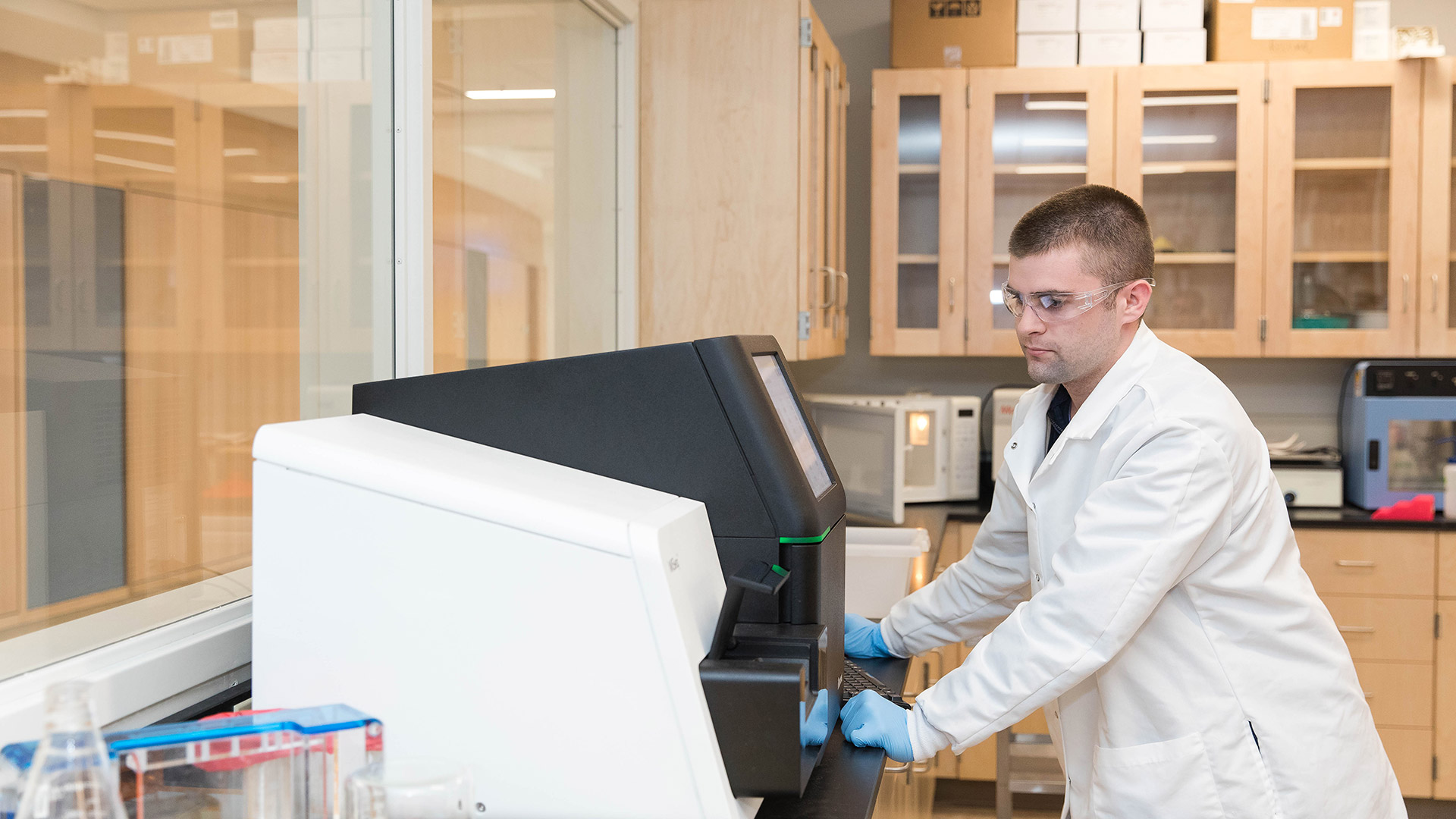 Medical technologists are health care professionals who work in hospitals, clinics and laboratories, performing tests and procedures that examine and analyze blood, tissue, bodily fluids and other specimens. Our post-baccalaureate program prepares students for rewarding careers in this growing field.
Prepare for the National Exam
Our clinical laboratory program in medical technology is designed for students who have completed their B.S. in biology. After 16-18 months of coursework and hospital rotations, students earn an additional B.S. in medical technology and are eligible to sit for the American Society for Clinical Pathology's national exam to become a registered medical technologist.
For biology majors who completed the concentration in microbiology, only three additional courses are required to earn the B.S. in medical technology. Entrance requirements include a cumulative GPA of 2.5 along with a GPA of 2.5 in science and math courses.
Program Spotlight: Clinical Laboratory Practicum
In their first clinical laboratory practicum, medical technology majors are introduced to clinical hematology and immunology. The second practicum explores the scientific principles and theory of clinical chemistry, instrumentation and microscopy, including colorimetric analysis, quality control, dilutions and enzymatic determinations.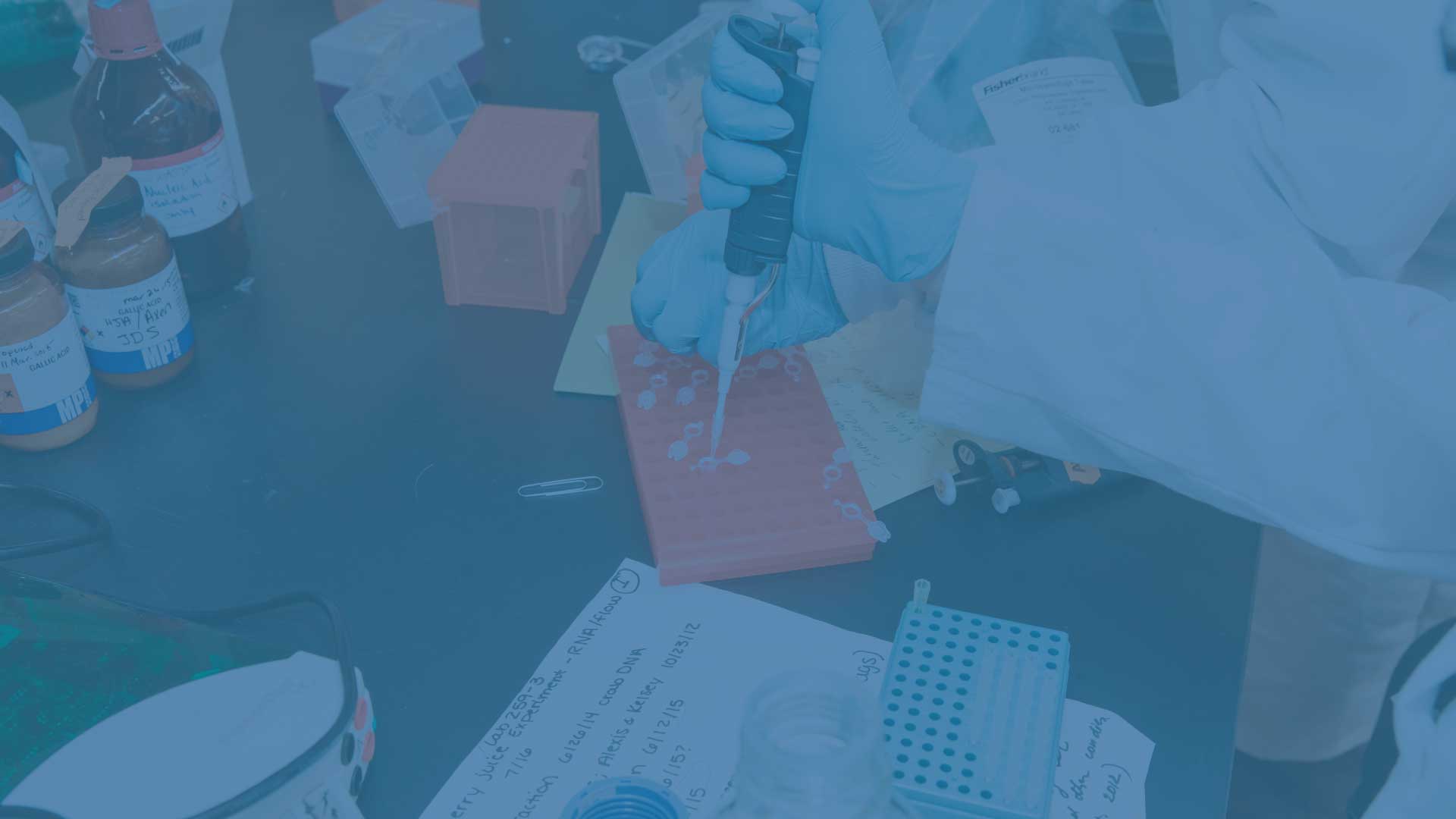 Using a hands-on approach to the exploration of scientific methods, our faculty prepare students for the challenge of exciting careers in the biological sciences. Consistent with the mission of the University, we provide students with the scientific knowledge and ethical understanding necessary for critical and creative thinking, thoughtful and careful analysis and sound judgment.​
Medical technology is a profession in demand. According to the Bureau of Labor Statistics, employment of medical technologists is projected to grow 12 percent through 2026, faster than the average for all occupations.
Students who earn the degree in medical technology can pursue a variety of specialties, including immunohematology, clinical chemistry, cytotechnology, immunology, microbiology and molecular biology.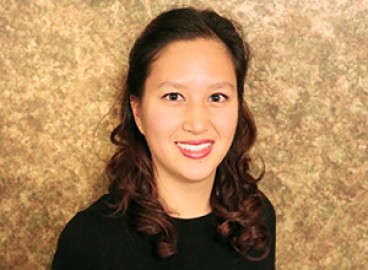 This is a great program if you love helping people and want to be involved in the medical field. You don't have to work in a hospital - you could work in a small doctor's office, or for a large corporation like a pharmaceutical company, or for the state in public health. This is a great clinical career and it can help you move to other careers if need be, like becoming involved in administration or becoming a doctor. I would definitely recommend this program to aspiring students who want to learn about human biology while helping others in a clinical setting. 
Elizabeth Tullo '15, medical laboratory scientist, Our Lady of Fatima Hospital​
Clinical Laboratory Program (B.S. in Medical Technology)
9 courses | 31 credits
Required courses:
BCH404: Advanced Biochemistry
BIO210: Microbiology
BIO330: Pathogenic Microorganisms
BIO340: Parasitology
BIO420: Immunology
BIO450: Pathophysiology
BIO460: Virology
MET301: Clinical Laboratory Practicum I
MET302: Clinical Laboratory Practicum II                                        
For biology majors who completed the concentration in microbiology, the following courses are required:
BCH404: Advanced Biochemistry
MET301: Clinical Laboratory Practicum I
MET302: Clinical Laboratory Practicum II