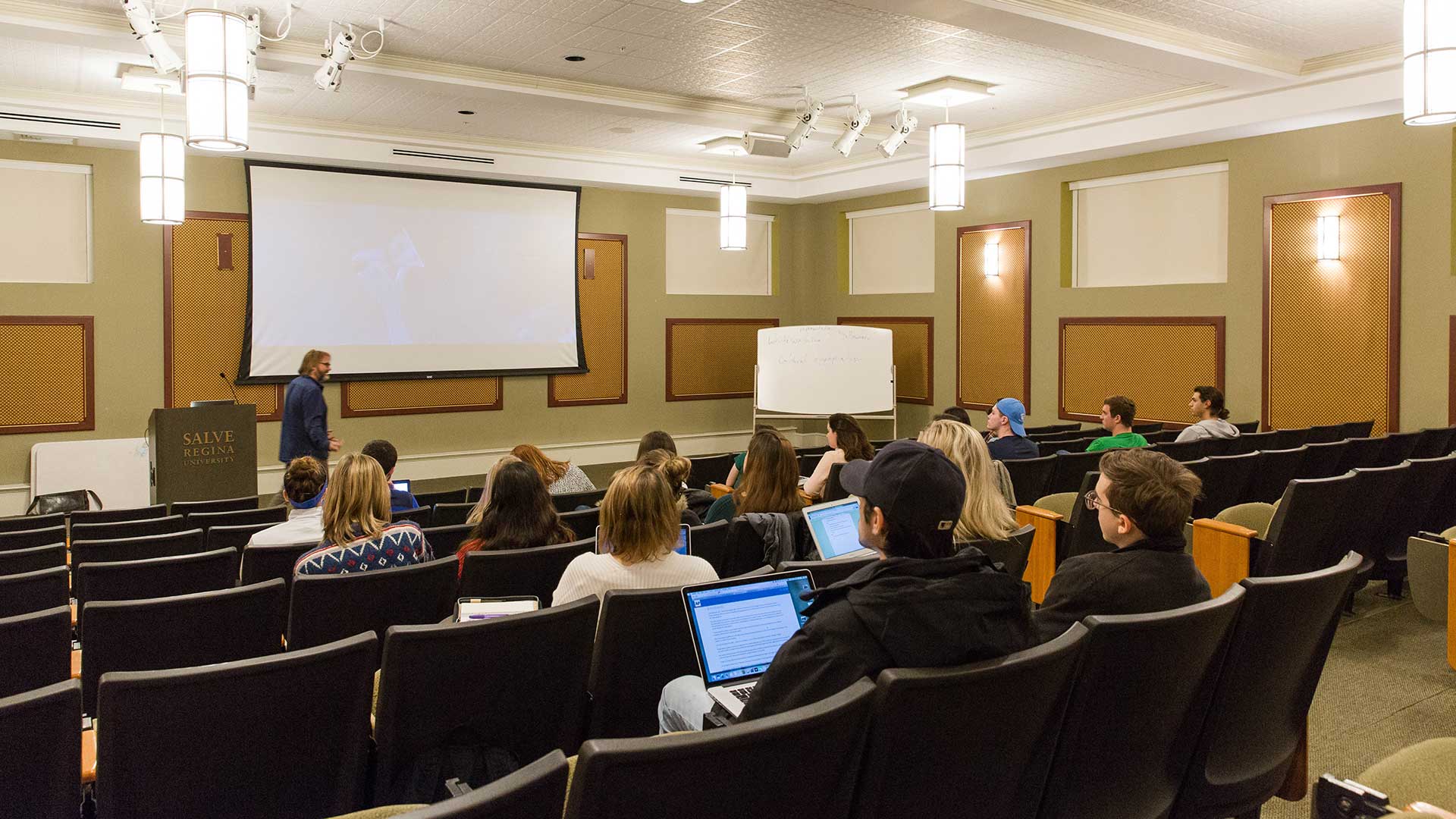 In today's world, no development has had more impact on the way humans communicate than social media. The rise of the Internet has given society a platform from which to brag, boast and toast. The advent of blog sites has literally changed the way news is reported, disseminated and digested. Our bachelor's degree in English communications aims to equip students with the wide array of tools needed to successfully communicate in the digital age.
Gain Hands-On, Practical Experience
There are many different manners in which to communicate in the 21st century – video, words, podcast – and having knowledge in every field gives students the tools to succeed. Our coursework covers topics such as creative writing, film studies, journalism, advertising, public relations and new media. The program also emphasizes all aspects of writing: feature, news, press releases and blurbs, as well as editing and publishing, because words are still the basic building block for communication.
Our students gain insight to journalism, marketing and public relations. They get hands-on, practical work in film, television, media writing and multimedia storytelling. They learn how to use a camera, edit video and photographs and learn useful programs such as Photoshop and blogging software. Students complete an internship in their senior year and are also encouraged to join campus publications such as Mosaic, Salve's independent student newspaper, and Willow, the student-produced literary journal.
Program Spotlight: Seaside Sustainability
Despite the challenges that the coronavirus pandemic has presented for in-person experiential learning, English communications majors Anna Cloherty and Isabel Thornton completed incredible remote internships last fall.
Both students interned with Seaside Sustainability, a Massachusetts-based nonprofit organization whose mission is to protect and restore coastal waters through education and action. Seaside Sustainability organizes project-based learning opportunities so that interns can educate themselves around environmental issues while working towards a more sustainable future.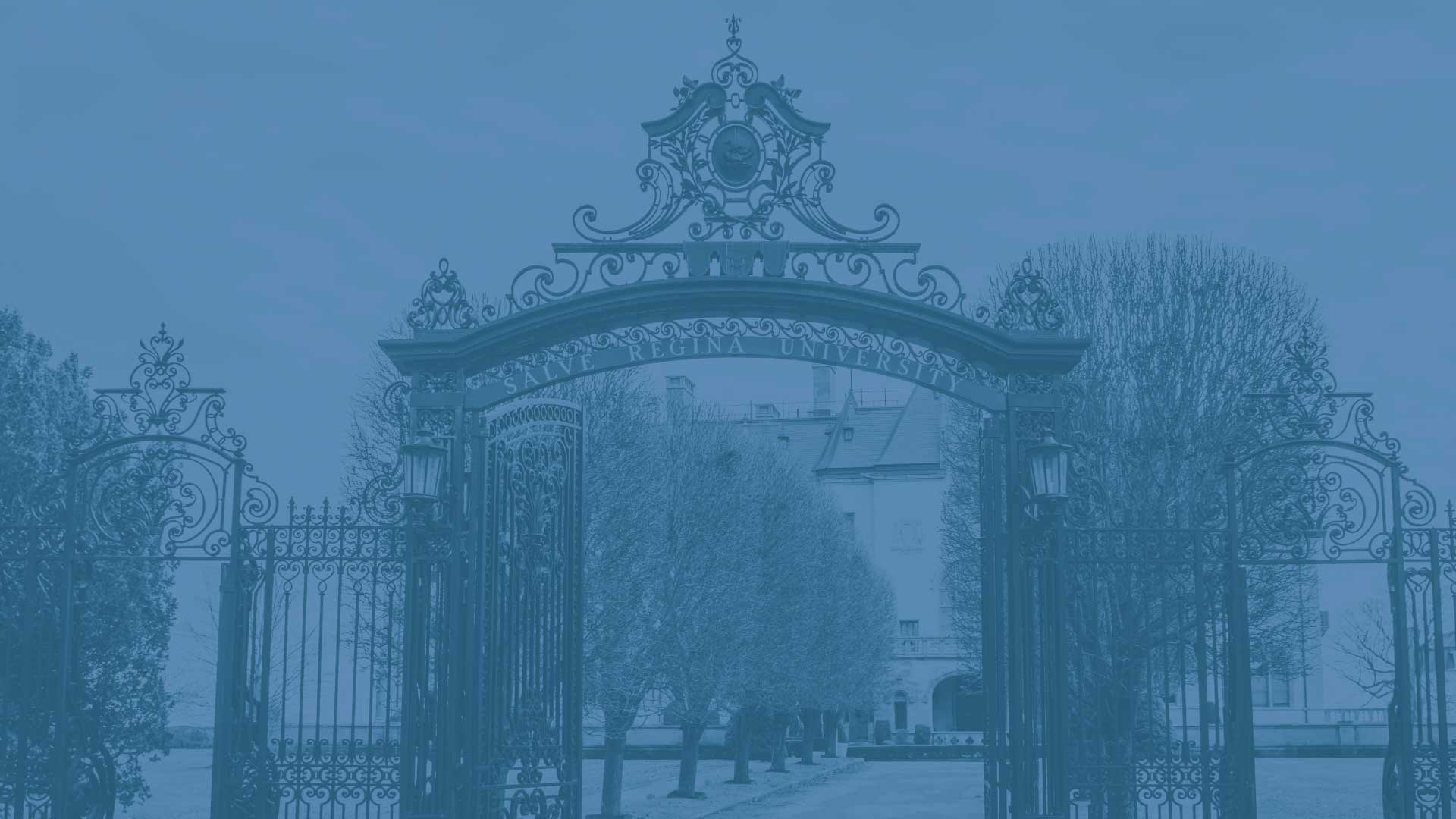 Our full-time faculty members specialize in different areas of media and communications studies and are supported by occasional adjunct professors from the professional world. Our students enjoy close and personal relationships with our highly qualified and dedicated faculty.​
Our students develop skills in media writing and reporting as well as editing and research, making them will equipped for a variety of roles in journalism, publishing, marketing and public relations. Coursework provides a strong foundation for careers in newspapers and magazines, public relations, new media, book publishing and related fields.
An English communications major also gives students the critical and analytical skills needed for graduate study and for a variety of rewarding careers in fields such as law, education, business, government, nonprofits and international aid organizations.
Major in English Communications (B.A.)
13 courses | 39 credits
Required courses:
ENG265: Media and Culture
ENG271: Introduction to Media Writing
ENG273: Multimedia Storytelling
ENG357: Editing and Publishing
ENG358: Global Media
ENG371: Feature Writing
ENG489: Critical Writing and Research
ENG490: Senior Seminar Capstone
ENG491: Internship
Students also choose four courses from a list of electives in communications and writing.
Minor in English Communications
6 courses | 18 credits
Required courses:
ENG265: Media and Culture
ENG271: Introduction to Media Writing
ENG273: Multimedia Storytelling
Students take three additional electives in communications or writing, chosen in consultation with their advisor.