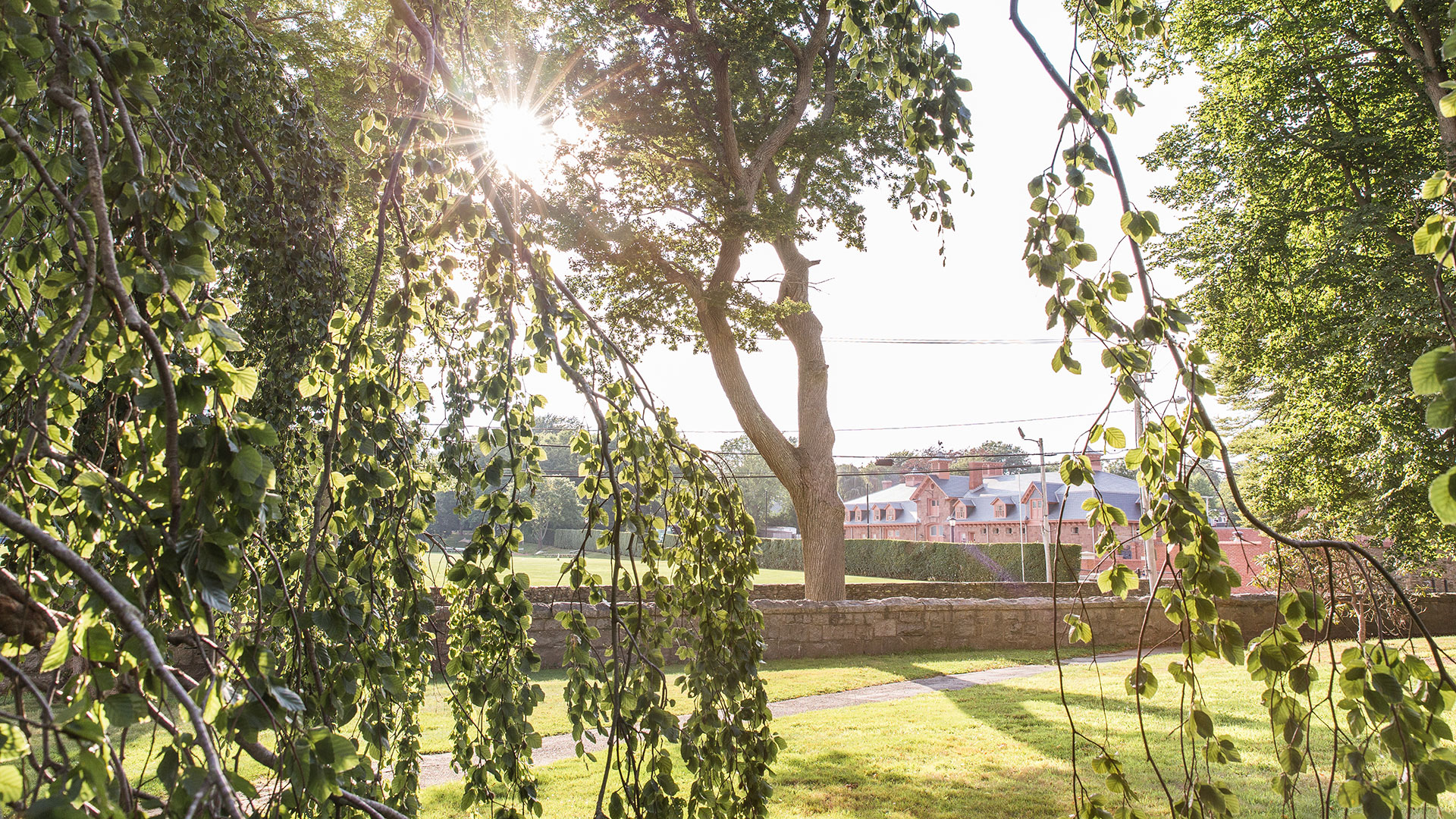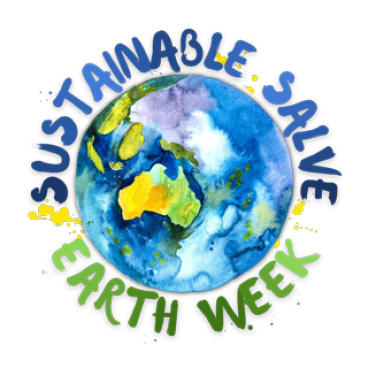 Earth Week 2022
 Every living creature has intrinsic value in its existence, its life, its beauty and its interdependence with other creatures. Teach us to discover the worth of each thing, to be filled with awe and contemplation, to recognize that we are profoundly united. 
Pope Francis, Laudato Si' On Care for Our Common Home
Weeklong Event: Vegetable Seed Collection
From April 18-24, the Mercy Center for Spiritual Life will host a collection for vegetative seeds in the entryway of Our Lady of Mercy Chapel. These seeds will be donated to the St. Joseph's Church, which is working on a new educational resource for those who frequent its food pantry to learn how to create container gardens to provide fresh produce. The seeds will be blessed at Masses on Sunday, April 24.
Monday, April 18
Earth-Centered Meditation
Noon, McAuley Hall rear lawn
Join Dr. Paula Martasian, chair of the Department of Psychology, and Joseph Goff '18, assistant men's rugby coach and graduate student in holistic counseling, for an Earth-focused meditation featuring "Love Letter to the Earth" by Thich Nhat Hanh and an earth-centered Qigong practice.
Tuesday, April 19
Sustainable Thrift Pop-Up
10 a.m. to 4 p.m., Gerety Hall
The Office of Student Engagement will host this thrift pop-up in an effort to combat textile waste and provide students with affordable clothing. The shop will offer men's, women's and unisex clothing in an array of sizes and students will "pay what you can." All proceeds will be used to sponsor local children for the YMCA summer camp. Unsold clothes will be donated to Rogers High School. Bring your reusable cup and fill up on tea provided by Slim Possible (until noon). A vinyl swap run by Seahawk Radio will also be offered all day.
Wednesday, April 20
Earth Week Mass
12:15 p.m., Our Lady of Mercy Chapel
Join Father Scott Pontes, University chaplain, for a dedicated Earth Week Mass.
Spring Arboretum Tour
1 p.m., meets outside of Misto Gatehouse
Join Michael Chester, superintendent of grounds; Dr. Jim Chace, chair of the Department of Cultural, Environmental and Global Studies; and certified arborist Chris Fletcher for a springtime tour of Salve Regina's arboretum. This educational and inspiring tour will begin at the Misto Gatehouse. After the tour, attendees can take an optional shuttle ride to the Young Building for Salve Regina's annual tree planting. Attendees will also receive a Sustainable Salve/Earth Week reusable food storage bag. Lemonade and cookies will be available, so bring your favorite reusable travel cup to fill up before you go.
Arboretum Tree Planting and Dedication
2:15 p.m., Young Building lawn
Join us on the front lawn of the Young Building for the annual Arbor Day tree planting and dedication of a Silver Linden to add to Salve Regina's campus arboretum.
Plant a Seed With the McKillop Library
3-5 p.m., McKillop Library lower level
Plant a seed along with a planting reflection from the Mercy Center for Spiritual Life in the McKillop Library.
Thursday, April 21
Gardening Tips From the Salve Pros
Noon, Gerety Hall rose garden
Join Chris Kerwin, groundskeeper at Salve Regina, as he shares his wisdom on maintaining and cultivating roses and other perennials in your own garden. Bring your gardening questions and learn from Salve Regina's own gardening pro.
McKillop Library Faculty Lecture: Mercy Critical Concern Faculty Collaborative on Earth Panel
4 p.m., McKillop Library first floor
Join the McAuley Scholars from the McAuley Institute's Mercy Critical Concern Faculty Collaborative on Earth, who will share their experiences advancing teaching and research initiatives that address the critical concern of Earth and contribute to the mercy, Catholic vocation of Salve Regina.
Friday, April 22 (Earth Day)
Is it Too Late to Act on Climate Change?
Noon, virtual
Join the Pell Center for International Relations and Public Policy for a virtual roundtable discussion with Dr. Jameson Chase on the latest from the COP26 Global Climate Summit after his attendance in November 2021. Discuss the policy updates that will take place as the world prepares to reunite again this fall for COP27 and what each of us can do to make lasting change. To register and receive the Zoom link, email pellcenter@salve.edu.
Clean Up Salve Regina
Noon to 1:30 p.m., meet outside of Gerety Hall
To celebrate Earth Day and Salve Regina's immaculate campus, the Office of Mission Integration and the grounds department will host a campus cleanup for the critical concern of Earth. Register as a team or an individual and participate in a fun competition to see who can pick up the most. Meet back at Gerety at 1:30 p.m. to learn who wins. Gloves, bags and tools will be provided. Gift certificates to A Market, Green Grocer and Custom House Coffee, along with reusable bags, organic snacks and more will be awarded to the winners. All are welcome (staff, faculty, students and friends) and participants are invited to dress down.
Lawn Games and Earth Day Awards
1:30-3:30 p.m., Gerety Hall lawn
Join the offices of Mission Integration and Student Engagement for an iced coffee bar from Custom House Coffee, pull-apart cupcake tree from Clements Market, lawn games, music and more. Winners of the Earth Day cleanup will be announced and awarded, along with the presentation of Earth Champion awards to students, faculty and staff, including a lifetime achievement award, at 1:30 p.m.
Sustainable Barbecue
4:30-7:30 p.m., Gerety Hall lawn
Join the Office of Student Engagement and Sodexo Dining Services for an Earth Day/last day of classes sustainable barbecue with meatless options.
Community Engagement and Service Opportunities
See the full schedule and register
Saturday, April 16
Aquidneck Community Table at Island Community Farm for Earth Week cleanup
10 a.m. to noon
Tuesday, April 19
Newport Housing Authority Hi-Lo Neighborhood Association for a Donovan Manor spring cleanup
Noon to 2 p.m.
Wednesday, April 20
Norman Bird Sanctuary for a spring cleanup
1-3 p.m.
Thursday, April 21
Clean Ocean Access for a sunrise cleanup on Cliff Walk
7 a.m.
Newport Tree Conservancy to care for newly planted trees
10:30 a.m. to noon
Dining for Earth Week
Monday: Rustic Roots and meatless Mongolian grill featuring plant-based Asian cuisine
Tuesday: Students can submit their green ideas to be shared on social media
Wednesday: Carrot-based dishes incorporated into all station menus
Thursday: Red's Best display featuring local fish
Friday: Local and sustainable menu curated by Sodexo's sustainability coordinator