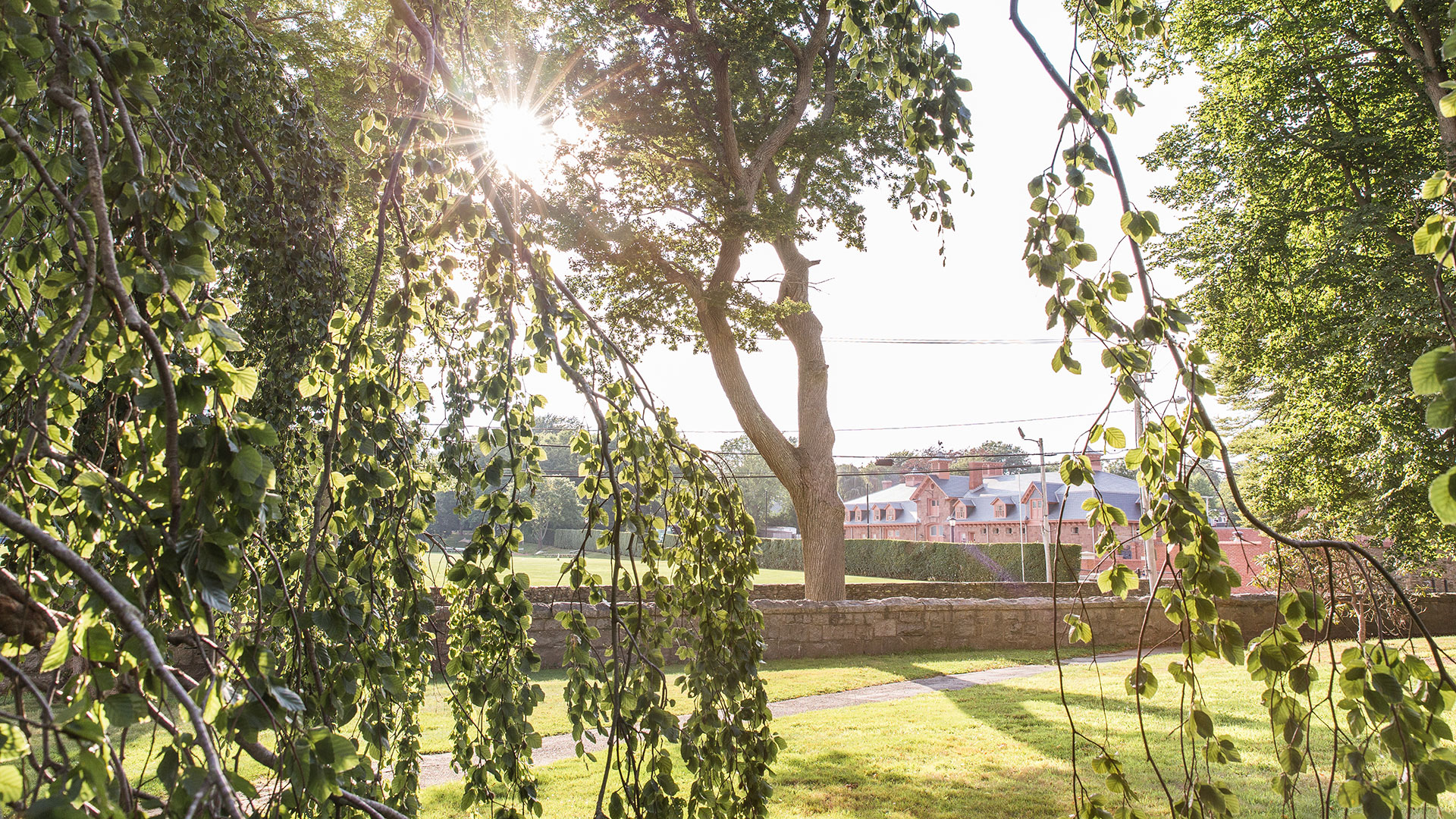 Every living creature has intrinsic value in its existence, its life, its beauty and its interdependence with other creatures. Teach us to discover the worth of each thing, to be filled with awe and contemplation, to recognize that we are profoundly united. 
Pope Francis, Laudato Si' On Care for Our Common Home
Community Engagement and Service Opportunities
Get involved in community engagement and service this Earth Month. Students, faculty and staff are invited to check out the list of offerings – from cleanups with Clean Ocean Access to installing spring nest boxes with the Norman Bird Sanctuary to spring gardening prep with the Aquidneck Community Table, there's something for everyone.
Miley Dining Hall Specials for Earth Week

Monday, April 17
Meatless Monday takeover: Couscous burger, buffalo chickpea burger and black bean burger at the grill and farmer's market tomato and local mozzarella telera panini at the deli.

Tuesday, April 18
Locally sourced salad bar: Farmer's market salad toss with Aquidneck Honey, Narragansett Creamery and greens, tomatoes, carrots, mushrooms and other vegetables from local farms.
Wednesday, April 19
Eating locally grill: Hand-cut and sweet potato fries and burgers served with mushrooms, tomatoes and greens, all locally sourced.


Thursday, April 20
Sustainable fish entree: Local, sustainably caught arctic char with local cherry tomatoes, carrots and potatoes.
Friday, April 21
Reduced carbon footprint: Renaissance ricotta and local tomato caprese whole wheat pizza, homemade local cheese lasagna, Aquidneck Honey joy bars and lemon renaissance ricotta cupcakes.