Criminal Justice and Criminology - Digital Forensics Lab
Digital Forensics Lab
Criminal Justice and Criminology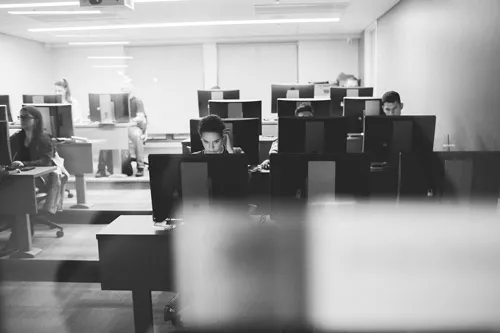 Our dedicated digital forensics lab rounds out the University's classroom-based instruction by providing future cybersecurity and digital forensics professionals with the hands-on training they need to fill crucial jobs in this emergent field. Training offered through the lab also prepares students for the demanding industry-driven certifying examinations specific to the fields of cybersecurity and digital forensics.
 Salve's made a big investment here building out this lab and devoting a dedicated space to the forensics program. Anyone who walks in will see the monitors, the keyboards, the projector and screen. What you don't see is the server room. We have our own dedicated server space, our own dedicated servers. There's proprietary software loaded onto each one of these desktops. And that's just the beginning. 
The lab operates separately from the University's network, essential as the teaching environment includes simulating network, malware and key-logging attacks, virus inoculation and detection, and more. Digital forensics analysis is an important aspect of this practice-based instruction as well.
 We can offer students the ability to work on real cases – real law enforcement cases, real terror threat cases. What the students are going learn here, the software and the hardware that they're going to learn on, can automatically and instantaneously transition over to an employer right when they walk out these doors.