Commencement Speaker
Commencement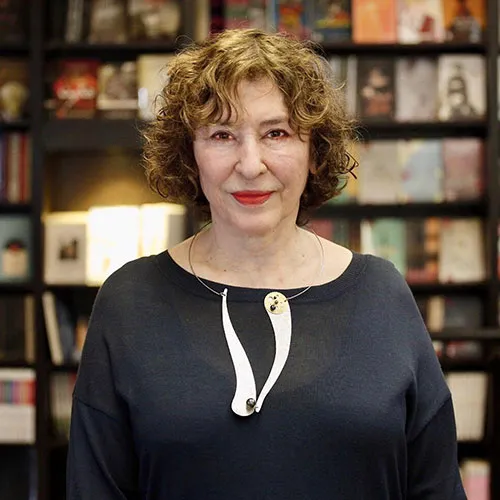 Dr. Azar Nafisi
Acclaimed Iranian-American author, scholar and human rights advocate Dr. Azar Nafisi, known for her bestselling "Reading Lolita in Tehran: A Memoir in Books," will present the Commencement address and be awarded an honorary degree at Salve Regina University's 73rd Commencement on Sunday, May 21.
Born and raised in Iran, Nafisi published her acclaimed memoir, "Reading Lolita in Tehran," in 2003. The book – an account of the tightening oppression of the Islamic Revolution – appeared on the New York Times bestseller list for more than 100 weeks and has been translated into 32 languages. It recounts Nafisi's experiences as an English professor working with a group of students at the University of Tehran. She was dismissed from that role in 1981 for refusing to cover her hair.
Nafisi emigrated to the United States in 1997, where she has continued to teach and write. Her memoir and subsequent books weave together her love of literature and the link between the liberal arts, free thinking and free societies. In addition to "Reading Lolita in Tehran," Nafisi is the author of "That Other World: Nabokov and the Puzzle of Exile," "The Republic of Imagination: America in Three Books" and "Things I've Been Silent About," a memoir about her mother.
She has written for The New York Times, Washington Post and The Wall Street Journal. Her cover story, "The Veiled Threat: The Iranian Revolution's Woman Problem," published in The New Republic, has been reprinted into several languages. Her 2022 work, "Read Dangerously: The Subversive Power of Literature in Troubled Times," arms readers with a resistance reading list, ranging from James Baldwin to Zora Neale Hurston to Margaret Atwood.
Nafisi has won numerous literary awards, including 2004 Nonfiction Book of the Year from Booksense, the Frederic W. Ness Book Award, the 2004 Latifeh Yarsheter Book Award, an achievement award from the American Immigration Law Foundation, as well as being a finalist for the 2004 PEN/Martha Albrand Award for Memoir. In 2006 she won a Persian Golden Lioness Award for literature, presented by the World Academy of Arts, Literature and Media. In 2011, Nafisi was awarded the Cristobal Gabarron Foundation International Thought and Humanities Award for her "determined and courageous defense of human values in Iran and her efforts to create awareness through literature about the situation women face in Islamic society."
Nafisi held a fellowship at Oxford University, teaching and conducting a series of lectures on culture and the important role of Western literature and culture in Iran after the Revolution in 1979. Between 1997 and 2017, she was a fellow at the Foreign Policy Institute of Johns Hopkins University's School of Advanced International Studies in Washington, D.C., and also served as director of The Dialogue Project & Cultural Conversations.
Winner of the 2015 Benjamin Franklin Creativity Laureate Award, Nafisi has been awarded honorary doctorates from numerous colleges and universities, as well as being named a Georgetown University/Walsh School of Foreign Service Centennial Fellow in 2018, and being awarded the Pell Center Prize for Story in the Public Square at Salve Regina in 2023.
Honorary Degree Recipients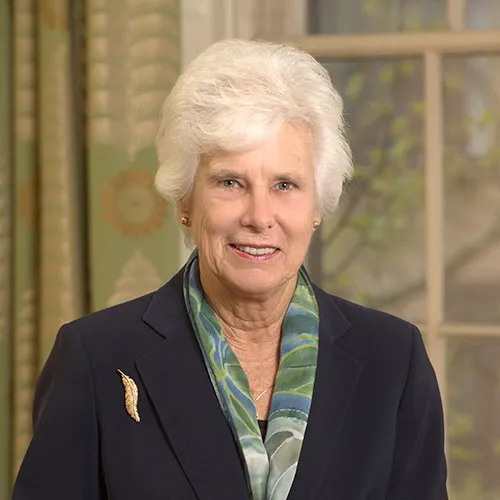 Dr. M. Therese Antone, RSM
Appointed chancellor at Salve Regina in 2009, Sister Therese served as the University's sixth president from 1994-2009. A member of the Sisters of Mercy, her Salve Regina career has included tenure as a professor of mathematics and management, and as executive vice president for corporate affairs and advancement. She has teaching and leadership experience at all educational levels and also served as treasurer for the Sisters of Mercy serving in Rhode Island, Massachusetts and Central America.
During her tenure as president, Sister Therese oversaw more than $65 million in fundraising and helped grow the University's endowment from $1.3 million in 1994 to more than $40 million by 2009. She managed the investment of $90 million in capital improvement projects, including the preservation of several 19th-century estates that make up Salve Regina's seaside Newport campus. Her commitment to campus stewardship garnered awards and recognition for the University from preservation agencies across the country, including the National Trust for Historic Preservation and the Getty Campus Heritage Program.
Sister Therese also led University initiatives to refine its mission and develop a new core curriculum. During her tenure, applications for admission to Salve Regina more than tripled. In 1996, her work with the U.S. Congress helped establish the Pell Center for International Relations and Public Policy, a center on campus honoring the legacy of Rhode Island's longest-serving U.S. senator, Claiborne Pell. To honor and recognize Sister Therese's service and leadership to Salve Regina, the University's Board of Trustees dedicated the Antone Academic Center for Culture and the Arts in 2008.
A Rhode Island native and a Salve Regina alumna, Sister Therese has extensive governance experience, including service on the Diocesan Finance Council and the boards of University of Detroit Mercy, Misericordia University, AAA New England, BankNewport, Lifespan Health Corporation and Beacon Mutual Insurance Company. She currently serves on the board of the Newport Hospital Foundation, Mercy Investment Services, Davis Educational Foundation and Global Net Lease. Sister Therese was appointed to the R.I. State Ethics Commission in 2015.
In addition to many other honors and awards, Sister Therese was a recipient of the John E. Fogarty Achievement Award and the Mercy Higher Education Leadership Award. She is also an inductee to the Rhode Island Heritage Hall of Fame. Sister Therese was a Fulbright senior specialist at Krasnoyarsk University in Russia, and the state of Kentucky commissioned her as a Kentucky Colonel in 2008.
She holds a doctorate in education with emphasis in administration, planning and social policy from Harvard University. She holds a master's degree in mathematics from Villanova University and completed the international senior executive program at the MIT's Sloan School of Management. She has a bachelor's degree from Salve Regina and is a graduate of Cumberland High School.
Gen. Anthony C. Zinni
Four-star Gen. Anthony C. Zinni, U.S. Marine Corps (retired), served his country in numerous diplomatic roles, including as the U.S. special envoy to Israel and the Palestinian Authority, and in missions to Pakistan, Somalia, Eritrea and Ethiopia. In Zinni's final tour of duty from 1997-2000, he served as commander-in-chief of the U.S. Central Command. Over the course of his distinguished 39-year military career that took him to over 70 countries in many command assignments, Zinni earned 23 personal awards and 37 unit, service and campaign awards. He retired in 2000.
Zinni joined the Marine Corps in 1961 and was commissioned an infantry second lieutenant in 1965 after completing his undergraduate degree in economics at Villanova University. He earned graduate degrees in international relations from Salve Regina and in management and supervision from Central Michigan University. He has also been awarded honorary doctorates from Villanova, the College of William and Mary, and Maine Maritime Academy.
Zinni has held academic positions that include the Stanley Chair in Ethics at the Virginia Military Institute, the Nimitz Chair at the University of California, Berkeley, the Hofheimer Chair at the Joint Forces Staff College, and the Harriman Professorship of Government at the Reves Center for International Studies at the College of William and Mary. He has worked with the University of California's Institute on Global Conflict and Cooperation and the Henry Dunant Centre for Humanitarian Dialogue in Geneva. 
He was chairman of the board of BAE Systems Inc., and a member of the board of Dyncorp International before being appointed an executive vice president. He also served as president of International Operations for M.I.C. Industries, Inc. Zinni is the author of two bestselling books on his military career and foreign affairs: "Battle Ready" and "The Battle for Peace." His most recent book, "Leading the Charge," was published in 2009.
He attended The Basic School, Army Special Warfare School, Amphibious Warfare School, Marine Corps Command and Staff College, and the National War College.
Zinni's decorations include the Defense Distinguished Service Medal; the Defense Superior Service Medal with two oak leaf clusters; the Bronze Star Medal with Combat "V" and gold star in lieu of a second award; the Purple Heart; the Meritorious Service Medal with gold star in lieu of a second award; the Navy Commendation Medal with Combat "V" and gold star in lieu of second award; Navy Achievement Medal with gold star in lieu of a second award; the Combat Action Ribbon; the Vietnamese Honor Medal; the French National Order of Merit; and the Order of Merit of the Italian Republic.