75th Anniversary of
Salve Regina
Fulfilling the Mercy Promise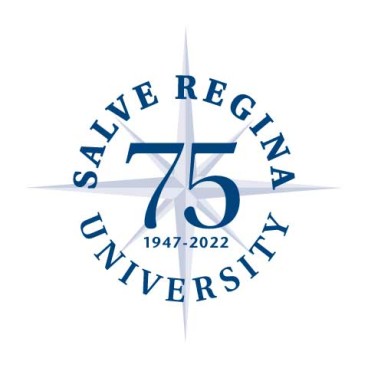 Salve Regina first opened its doors nearly 75 years ago, in September 1947. To commemorate this milestone, a yearlong celebration will highlight the continued development of our academic community and honor 75 years of mercy in higher education. In celebrating our 75th anniversary, we recognize Catherine McAuley and the Sisters of Mercy, who as leaders of change since 1831 have responded with one voice to the unmet needs of the times.
Our 75th anniversary celebration will take place between September 2022 and September 2023. Throughout our anniversary year, we will share our history as a transformative, academic community and showcase how we are fulfilling the mercy promise of giving light to those around us, seeking where we can make an impact, and working for a world that is harmonious, just and merciful.
Events and programming will be added to this webpage and the University calendar as they are confirmed.
"Muse and Mercy: Celebrating 75 Years of Art at Salve Regina"
Thursday, Nov. 10 through Sunday, Dec. 11
Dorrance H. Hamilton Gallery
An exhibition showcasing the University's diverse collection of fine and decorative artwork, "Muse and Mercy" recognizes Salve Regina's 75-year commitment to the visual arts. The show presents a selection of paintings, drawings, prints, photographs, rare books, textiles and metalwork, along with photographic and video documentation of Gilded Age works on campus that cannot be displayed in the gallery. Highlights include rarely seen works such as two Oscar de la Renta dresses and a group of John Howard Benson drawings, both from the University's special collections.
This exhibition accompanies a forthcoming book on the University's art collections titled "Muse and Mercy: Exploring Fine and Decorative Arts at Salve Regina University." Department of Art and Art History faculty Ernest Jolicoeur and Dr. Anthony F. Mangieri collaborated in writing the book and curating the exhibition. They also worked with a team of students in an upper-level, community-engaged art history course, Engaging Communities: New Experiences in Art History and Museums, to co-curate the exhibition and create videos for the show.
Located in the Antone Academic Center, the Dorrance H. Hamilton Gallery is handicap accessible, with parking along Lawrence and Leroy avenues. Its exhibits are open 11 a.m. to 6 p.m. Tuesdays and Thursdays, 11 a.m. to 5 p.m. Wednesdays and Fridays and noon to 4 p.m. Saturdays and Sundays. The gallery is closed on Mondays.
75th Anniversary Kickoff Weekend
 The occasion of Salve Regina's 75th anniversary is not only an opportunity to celebrate 75 years of fulfilling the mercy promise, but it is an invitation to renew our vision for the future. What might it mean 75 years from now that we deepened our commitment to work for a more harmonious, just and merciful world through the mission of Salve Regina?  
Dr. Theresa Ladrigan-Whelpley, vice president for mission, planning and innovation