75th Anniversary of
Salve Regina
Fulfilling the Mercy Promise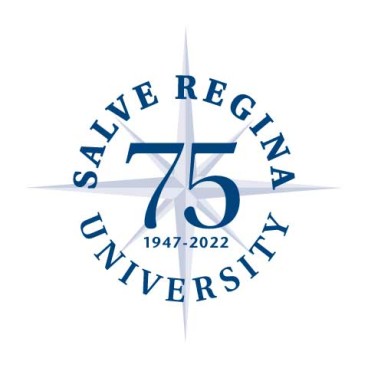 Salve Regina first opened its doors nearly 75 years ago, in September 1947. To commemorate this milestone, a yearlong celebration will highlight the continued development of our academic community and honor 75 years of mercy in higher education. In celebrating our 75th anniversary, we recognize Catherine McAuley and the Sisters of Mercy, who as leaders of change since 1831 have responded with one voice to the unmet needs of the times.
Our 75th anniversary celebration will take place between September 2022 and September 2023. Throughout our anniversary year, we will share our history as a transformative, academic community and showcase how we are fulfilling the mercy promise of giving light to those around us, seeking where we can make an impact, and working for a world that is harmonious, just and merciful.
Events and programming will be added to this webpage and the University calendar as they are confirmed.
75th Anniversary Kickoff Celebration
Friday, Sept. 23
Day of Service
10 a.m. to 2 p.m., Ochre Court
Salve Regina students, faculty and staff will join together in a community service project to benefit the Confetti Foundation, an organization whose mission is to ensure that children who must spend their birthday in a hospital, pediatric oncology clinic or hospice facility are able to enjoy a birthday party with all the trimmings. Members of the University community are also encouraged to participate in a blood drive as part of the day of service.
Opening Ceremony: Carrying the Light of Mercy
6 p.m., Gerety Hall gates
Inspired by the ritual of Providence's WaterFire, the University will host a grand-scale luminaria walk highlighting Salve Regina's mercy heritage and history, beginning at the gates of Gerety Hall. This artistic storytelling experience will showcase students, alumni and community members, who will lead attendees along a torch- and bonfire-lit path to share Salve Regina's story and Catherine McAuley's mercy influence.
Hunger Concert
7 p.m., Gerety Hall lawn
The annual Hunger Concert is a Fall Festival Weekend tradition featuring student musical performances. This year's event will once again encourage donations to benefit local soup kitchens.
Saturday, Sept. 24
StoryCorps
McKillop Library
Alumni, students, faculty and staff are invited to share reflections on their experiences for the Salve Regina memory project. Participants will record oral histories through the StoryCorps app for submission to the collection managed by the Library of Congress.
Teach-In for Mercy and Justice
9:30 a.m. continental breakfast, 10 a.m. classes begin, O'Hare Academic Building
University faculty will offer sample classes in two morning sessions, with topics including the critical concerns of the Sisters of Mercy, the University mission and the history of Salve Regina.
Heritage Walk
1 and 3 p.m.
Dr. John Quinn, professor in the Department of History, will lead a walking tour highlighting Salve Regina's unique campus and its many historical treasures. (Capacity for each tour is 30.)
Sunday, Sept. 25
Family Fun Run/Walk
10 a.m., Rodgers Recreation Center
The University community and Fall Festival Weekend guests are invited to participate in a 5K run/walk through Salve Regina's spectacular campus.
Mercy Day Mass and Social
Noon, Our Lady of Mercy Chapel
Celebrate the mercy community and life of the institution through prayer, praise and connection. Alumni, families, current students, faculty and are invited to participate in a liturgical celebration honoring the University's mercy heritage. A celebratory reception will be held following the liturgy in the Mercy Center for Spiritual Life.
Tuesday, Sept. 27
Mercy Tea: Formed in Mercy - My Salve Regina Story
2 p.m., Ochre Court
Inspired by Catherine McAuley's love for a "comfortable cup of tea," the mercy tea will bring together voices from across the campus community to share their Salve Regina stories and memories. The event will feature a traditional afternoon tea menu and will provide an abbreviated mid-day sabbath for attendees to celebrate the University's history while being nourished by food and good company.
Salve Regina Through the Years