75th Anniversary of
Salve Regina
Fulfilling the Mercy Promise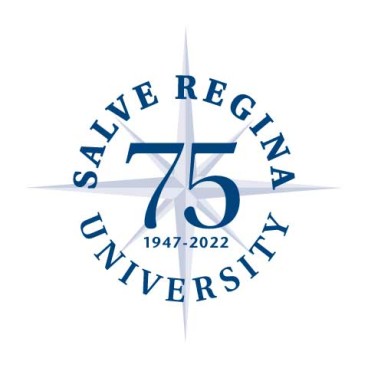 Salve Regina first opened its doors 75 years ago, in September 1947. To commemorate this milestone, a yearlong celebration is highlighting the continued development of our academic community and honoring 75 years of mercy in higher education. In celebrating our 75th anniversary, we recognize Catherine McAuley and the Sisters of Mercy, who as leaders of change since 1831 have responded with one voice to the unmet needs of the times.
Our 75th anniversary celebration is taking place between September 2022 and September 2023. Throughout our anniversary year, we will share our history as a transformative, academic community and showcase how we are fulfilling the mercy promise of giving light to those around us, seeking where we can make an impact, and working for a world that is harmonious, just and merciful.
75th Anniversary Archaeological Survey
In celebration of Salve Regina's 75th anniversary, the Noreen Stonor Drexel Cultural and Historic Preservation Program is conducting an archaeological excavation to celebrate the long history of our distinctive campus.
While it may feel as though our historic buildings have stood forever, this landscape has always been dynamic. Seventy-seven years before the founding of Salve Regina, the Edgewater mansion was built by George Champlin Mason for the Kernochan family as their summer retreat. Constructed in 1870, Edgewater stood for only 18 years before being demolished to make way for Ochre Court.
Throughout the spring 2023 semester, students will excavate the remains of Edgewater's stables under the direction of Dr. Heather Rockwell, assistant professor of cultural and historic preservation. This effort will provide hands-on experience for students and may help us better understand what life was like at this spot 150 years ago.
Hitting the Road to Celebrate Salve Regina's 75th
Be a part of the celebration as we gather alumni, students, parents and friends in locations throughout the U.S. to celebrate Salve Regina's 75th anniversary. Join President Kelli J. Armstrong and the Office of Alumni, Parent and Family Programs for evening receptions in Florida, Illinois, Maryland and New Jersey.
 The occasion of Salve Regina's 75th anniversary is not only an opportunity to celebrate 75 years of fulfilling the mercy promise, but it is an invitation to renew our vision for the future. What might it mean 75 years from now that we deepened our commitment to work for a more harmonious, just and merciful world through the mission of Salve Regina?  
Dr. Theresa Ladrigan-Whelpley, vice president for mission, planning and innovation