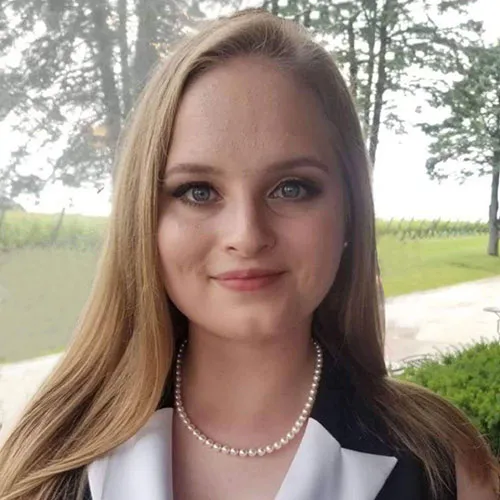 Hailey Leclerc
B.A. in Administration of Justice
Leclerc will remain at Salve Regina to complete her master's degree in administration of justice and homeland security, with a concentration in digital forensics. "My career plan is to work in the field of emergency management and humanitarian disaster response," she said. "I interned with the Rhode Island Emergency Management Agency, which solidified that I wanted to work in this field because I was able to see the humanitarian side of emergency response and its promotion of community welfare."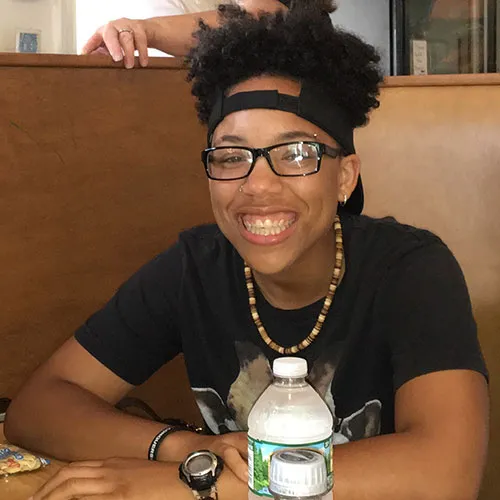 Mirasia Cassese
B.S. in Social Work
Cassese will pursue a master's degree in social work with advanced standing at Rhode Island College.
I decided to pursue the MSW so I can become licensed in the state of Rhode Island and eventually open my own practice, where I can work with youth in the LGBTQ+ community. Although this is where some of my passions lie, I truly would be happy working with any population. My goal is to help people, regardless of the demographic.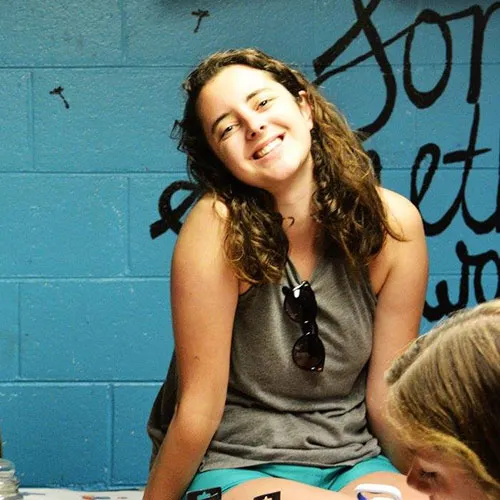 Morgan Conneely
B.A.S. in English and Secondary Education
Conneely will participate in the Academy for Urban School Leadership, a teaching residency program in Chicago's public schools. She will teach middle school English while pursuing a master's degree in education at National Louis University.
"I chose AUSL because they shared the same passion and call to action that I had within me," she said. "They not only work with the teachers but also with the schools and community so that the student is positively impacted in all areas of their life. They were breathing life into the areas of Chicago that needed it and I wanted to be there with them to help and learn from them as much as I could."
Conneely said that her experiences teaching at Newport's Thompson Middle School fostered her awareness and love for working in urban public schools. "Salve, Thompson and the community of Newport have helped me tremendously, and I am very appreciative of that," she said.
"I will always admire how all of my professors incorporated Newport into their classrooms," Conneely added. "It was a good experience to be able to see that they were passionate about where they lived and that they could draw those connections to whatever class they were teaching. It was lovely to be able to be a part of a community that gave back as much as they received."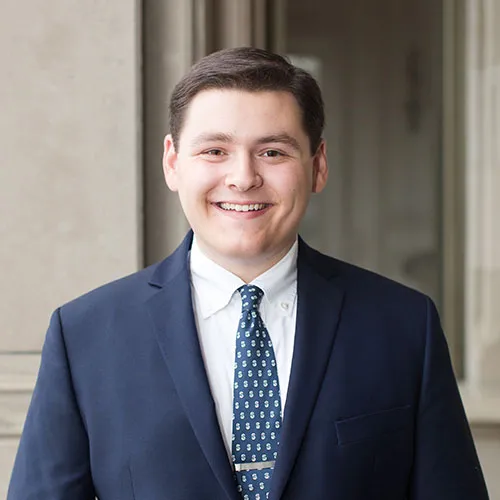 Edward Cullinane
B.A. in History
Cullinane will pursue a master's degree in higher education administration at Boston College and will work in the college's Office of Residential Life as a graduate resident director. 
He said the history program's opportunities for research and writing, including the senior thesis, have prepared him well for graduate school. "While I will not be pursuing a career in a history-related field, I have learned so much through my courses," he added. "I have also enjoyed being in a smaller major, where I am able to take multiple classes with each of the professors in the department."
As Cullinane plans to pursue a career in higher education, he said the most useful aspects of his Salve Regina experience were his co-curricular involvements. He served as a Resident Advisor, Orientation leader and president of the Student Government Association.
"These experiences have helped me to find my passion of working within higher education and I have learned so much through them," he said. "Chiquita Baylor, director of student activities, has had a huge impact on me as a mentor and supervisor. Chiquita has been able to give me real-world experience as I look to a career in higher education."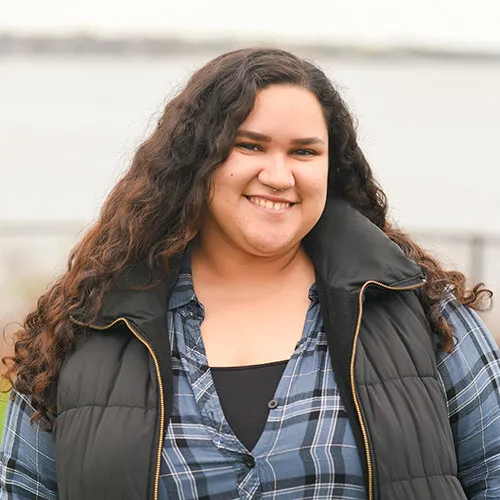 Izabella Da Silva
B.A. in Spanish, Minor in Secondary Education
Da Silva will join SUNY Potsdam as a residence hall director. She hopes to further her education and continue to make an impact in the higher education world by working with and mentoring marginalized and underrepresented college students.
I have always believed in giving back to the community that gave me the opportunity to grow, and I will always be thankful for the unending support I have received from my mentors at Salve. The community I found here will always be a shining example of how mercy can, and will, change the world.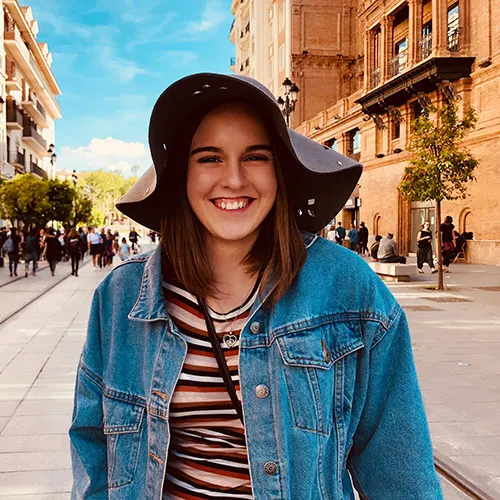 Mallorie Geiger
B.A. in English Literature and Spanish
Geiger will pursue a master's degree in teaching, with an emphasis on English literature and ESL, at the University of North Carolina at Chapel Hill.
"From my elementary years, my dream career has been that of a teacher," she said. "Through teaching, I would be able to lead or inspire students to want something in life and help them grow into the people they are meant to be. I aspire to work in the administration of a high school or even work to change education policy on the national front."
Geiger, who studied abroad in Spain, said her experiences at Salve Regina taught her to be a global thinker. "I was able to see more culture and diversity through the opportunities that Salve afforded me," she said. "My global competency has increased exponentially."
And when Geiger begins her work in education, she'll be modeling her career after one faculty member in particular: Sister Betty McAuliffe. "She is someone who did not just care about my academic life, but my personal life," she said. "She should be regarded in the highest of standards, both academically and in terms of her faith. I only hope to be half as good as a teacher as she is."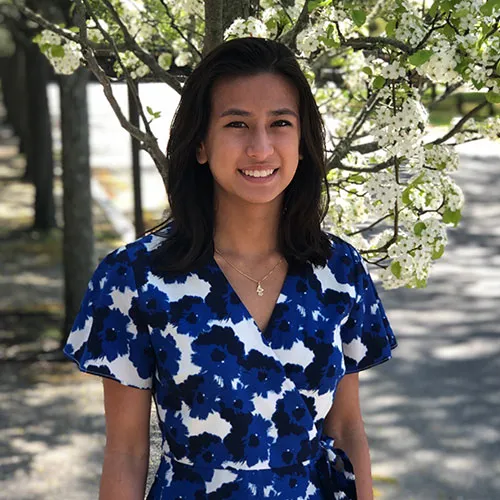 Nicole Gostanian
B.A. in Global Studies and Sociology and Anthropology, Minor in History
Gostanian will pursue the Juris Doctor degree at Quinnipiac University School of Law.
My global studies, anthropology and sociology courses allowed me to examine the many issues within our society and our world. I have enjoyed the ability to participate in multiple civic engagement courses that allowed me to apply the courses' critical thinking. In these courses, I was able to engage with the Newport community and begin to develop solutions to problems they had identified. These were unique opportunities to work directly with members of the community and to practice applying theories from class.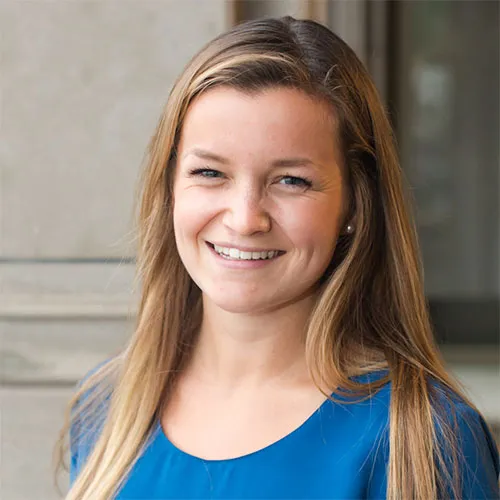 Abigail Gray
B.A. in American History
Gray will pursue a joint Master of Public Administration/Master of Arts in international education management at Middlebury Institute of International Studies in Monterey, California.
"Middlebury's program is unique in the sense that it will combine coursework from both master's programs, allowing me to pursue jobs in any number of fields," she said. "My end goal is to return to New England and work in a higher education institution or with an international business based in New England."
For Gray, a highlight of Salve Regina's history program was the flexibility she had to supplement her required coursework with interdisciplinary electives, pursue unique internship opportunities and study abroad in Oxford, England and Florence, Italy.
She also complimented the program's dedicated faculty. "For the past four years, my peers have continually noted and appreciated the history department's unparalleled academic clarity and support," Gray said. "As students completing core requirements, they notice the extraordinary level of faculty support provided by the history professors and the genuine interest they have in history."
Amanda Jones
B.S. in Business Administration and Marketing
Jones will spend the month of June in Oxford, England, studying European financial markets and currency. This fall, she will continue coursework for her MBA and certificate in cybersecurity and intelligence, which she is earning through Salve Regina's combined bachelor's/master's program.
"My plan is to work in the marketing field as a content creator and social media specialist before (hopefully) becoming the VP of marketing for a company," Jones said. "A dream job of mine would be to run the content and social channels for the Boston Red Sox. Eventually however, I would love to be an entrepreneur."
As a double major in two business programs, Jones appreciated the opportunity to also explore her interests in the liberal arts. "Salve really lets you pick and choose what classes you would like to take," she said. "I also really enjoyed studying abroad in Oxford. I first went the summer going into my junior year and learned so much. It was amazing seeing another culture and I am so excited to go back in June."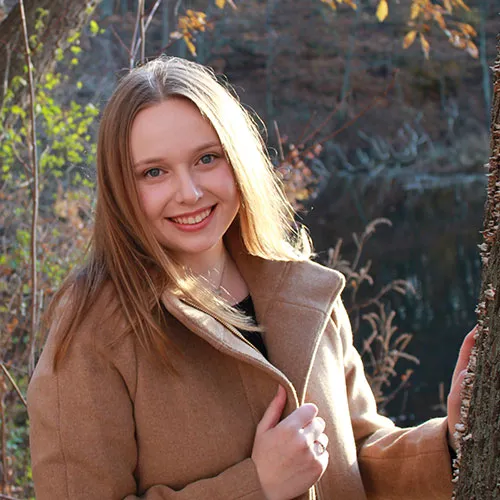 Megan McCue
B.S. in Nursing
McCue will join Memorial Sloan Kettering Cancer Center as a registered nurse in the oncology ICU step down unit. "Working in oncology has always been a dream of mine, and after having many family members touched by the amazing nurses and staff at Memorial Sloan Kettering, I knew that working for such a prestigious hospital was my dream," she said.
As a hands-on learner, McCue said the highlight of her Salve Regina education was the opportunity for professional development through clinical experiences. "At Salve, we are given the opportunity to work with incredible hospitals and learn from a variety of highly experienced professional nurses, something I feel has made all the difference when looking back at my success," she said.
One placement in particular – in Newport Hospital's intensive care unit – allowed McCue to broaden her skill set by working with this vulnerable patient population. "It was through my time working with these patients that I truly developed a love for working with high-risk patients, and what ultimately had solidified my goal of becoming an oncology nurse," she said.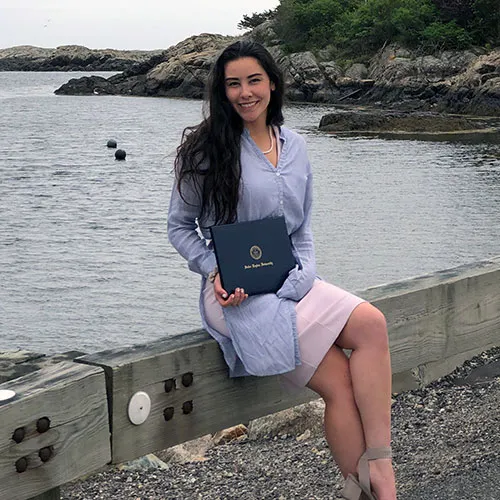 Shannon Miller
B.A. in Biology, Minor in Environmental Studies
Miller will join the Peace Corps in Senegal, working in the agroforestry program on environmental forestry and natural resource management.
I've been very lucky to have had various opportunities that allowed me to try different things in the biology field. From being a nursing assistant to bird banding and ending at my internship at Clean Ocean Access working in marine biology, I've gained so much. I'm very thankful for my time at Salve and to Dr. Chace as a mentor.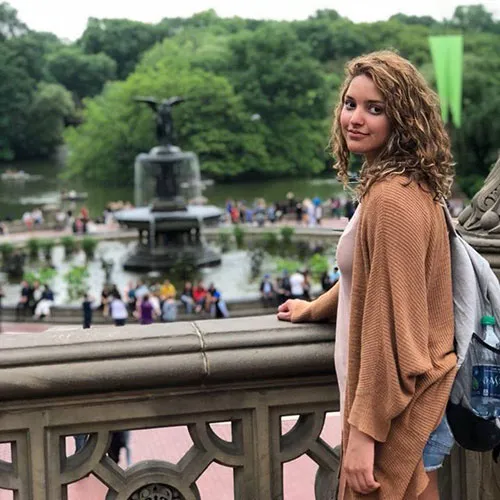 Nicole Perez
B.S. in Social Work
Perez will pursue a master's degree in clinical social work at Boston College School of Social Work.
If you are passionate about social justice and helping others, then social work is the major for you. The best part of social work is that we are able to transcend different career paths. We can go from one-on-one therapy to changing laws in our community.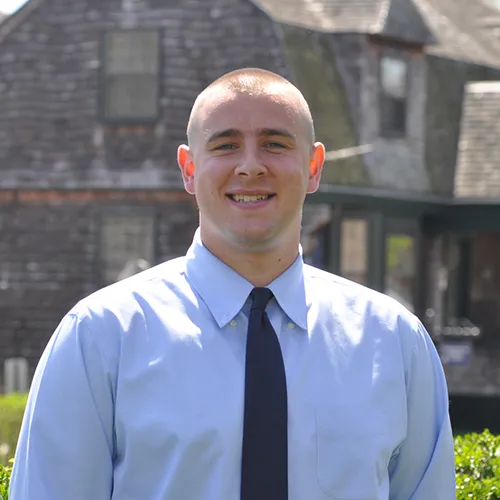 Andrew Siaba
B.S. in Financial Management
Siaba will join Fidelity Investments as an advisor representative while completing his MBA and graduate certificate in cybersecurity at Salve Regina.
The people of the Salve Regina community have been the most inviting and welcoming people I have ever met. You cannot find a better community at any other university.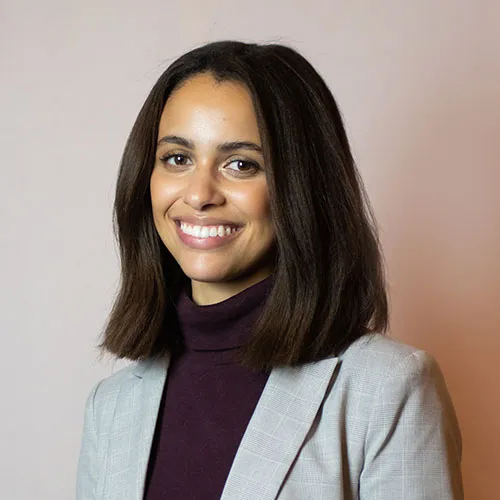 Sydney Smith
B.S. in Accounting
Smith will join the audit department of Kahn, Litwin, Renza & Co. after interning with the accounting and business consulting firm throughout her senior year.
Jamie Carlone had a great impact on me and she contributed greatly to my decision to pursue accounting. I took Intermediate Accounting with Jamie and I learned so much about accounting and its importance. I proved to myself that I am capable of working hard and capable of doing accounting through her challenging classes.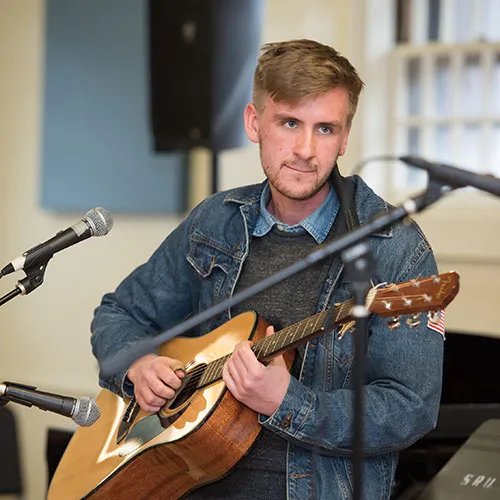 Richard Tegtmeier
B.S. in Biology, Minor in Chemistry and Music
Tegtmeier will pursue a Ph.D. in agricultural and horticultural plant breeding at Cornell University after participating in Cornell's summer scholars research program last year.
"This is the perfect outlet to exercise my passions as well as help solve major problems in global food security and the environment," he said. "I think long-term I want to incorporate my love for public speaking into a scientific communication role in order to help the public maintain scientific literacy in our rapidly changing society."
For Tegtmeier, using research to bring new and improved crops to the global market is an exercise that began in Salve Regina's hydroponic lab, where he built, tested and managed both commercial and experimental hydroponic systems.
His experience speaks to the flexibility of the University's science programs, which allow students to tailor their academic experience to their own unique interests. "There is a great wide world of issues ready to be solved that might not exactly mean you are going down a traditional or expected path," Tegtmeier said. "Take the time to learn where your passions lie and through a pragmatic lens see where in the world your passions are needed the most."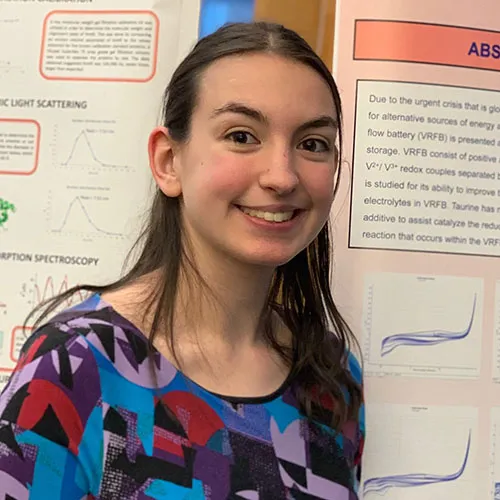 Sophia Tiano
B.S. in Chemistry
Tiano will pursue a research-based Ph.D. in chemistry at the University of Rhode Island after completing two consecutive summers of research funded by the NASA Rhode Island Space Grant Consortium as an undergraduate.
My research advisor, Dr. Thomas Arruda, has been monumental in my success as an undergraduate chemistry major and my decision to pursue a graduate degree. Since I joined his research group in summer 2017, I have had the opportunity to gain experience not only in the lab but also with presenting at various conferences (both locally and across the country). Many of my opportunities and accomplishments over the past two years happened because of his support and guidance and for that I am extremely grateful.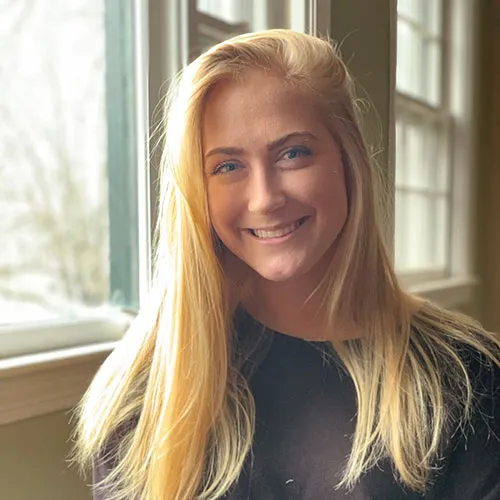 Hope Vaughn
B.S. in Social Work and Spanish
Vaughn will spend two years in Chile with the Jesuit Volunteer Corps, which performs vital service among the poor and marginalized across 46 communities in six countries.
I decided to join the JVC because I knew I wanted to make a difference internationally," she said. "I really liked the program that the JVC offered because it involved faith in action, something that I really value."
Vaughn's junior-year field placement – a required experience for all social work majors – had a lasting impact. Throughout the academic year, she worked with Turning Around Ministries, a faith-based community outreach program offering services to people returning to Newport County from Rhode Island's Adult Correctional Institution.
"I formed amazing connections and my perspective about the need in Newport was completely changed," said Vaughn, who hopes to eventually form her own nonprofit focused on creating opportunities for ex-offenders. "I was able to work firsthand with the homeless of Newport to try and tackle day-to-day, basic needs. It was truly a life changing experience."