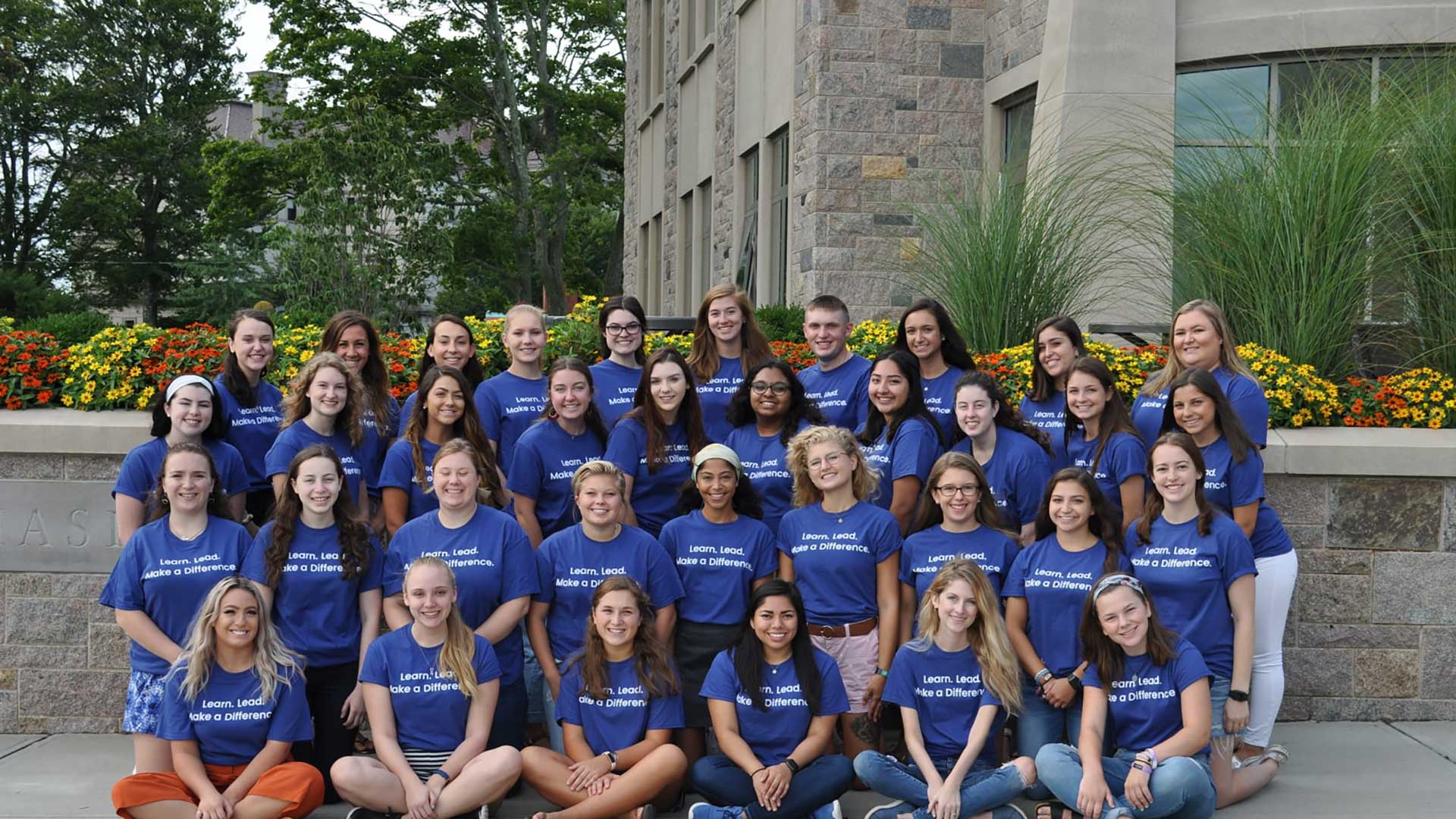 Peer Mentor Program
Student Engagement
FYT Peer Mentors
FYT peer mentors are sophomores, juniors and seniors who work closely with new students during their first week on campus and throughout the fall semester. Peer mentors co-facilitate the First Year Transitions course with a faculty or staff instructor and serve as a resource to new students, helping them find their place on campus. As some of the first student leaders to welcome new students to campus in the fall, peer mentors form relationships that are admirable and advantageous.
Being a peer mentor is about watching these students grow, from the first-day jitters to the accomplished smiles after finishing their first year of college. Salve is my home and it's so rewarding to watch my mentees find a home here too.
- Maddie Key
Student Success Peer Mentors
Student success peer mentors support first-year students during their second semester at Salve Regina. They aid new students in their continued transition to college by meeting with students as needed and providing campus updates and resources throughout the spring semester. Student success peer mentors are sophomores, juniors and seniors who have previously served as FYT peer mentors. They work as student employees and assist with additional first-year experience projects.