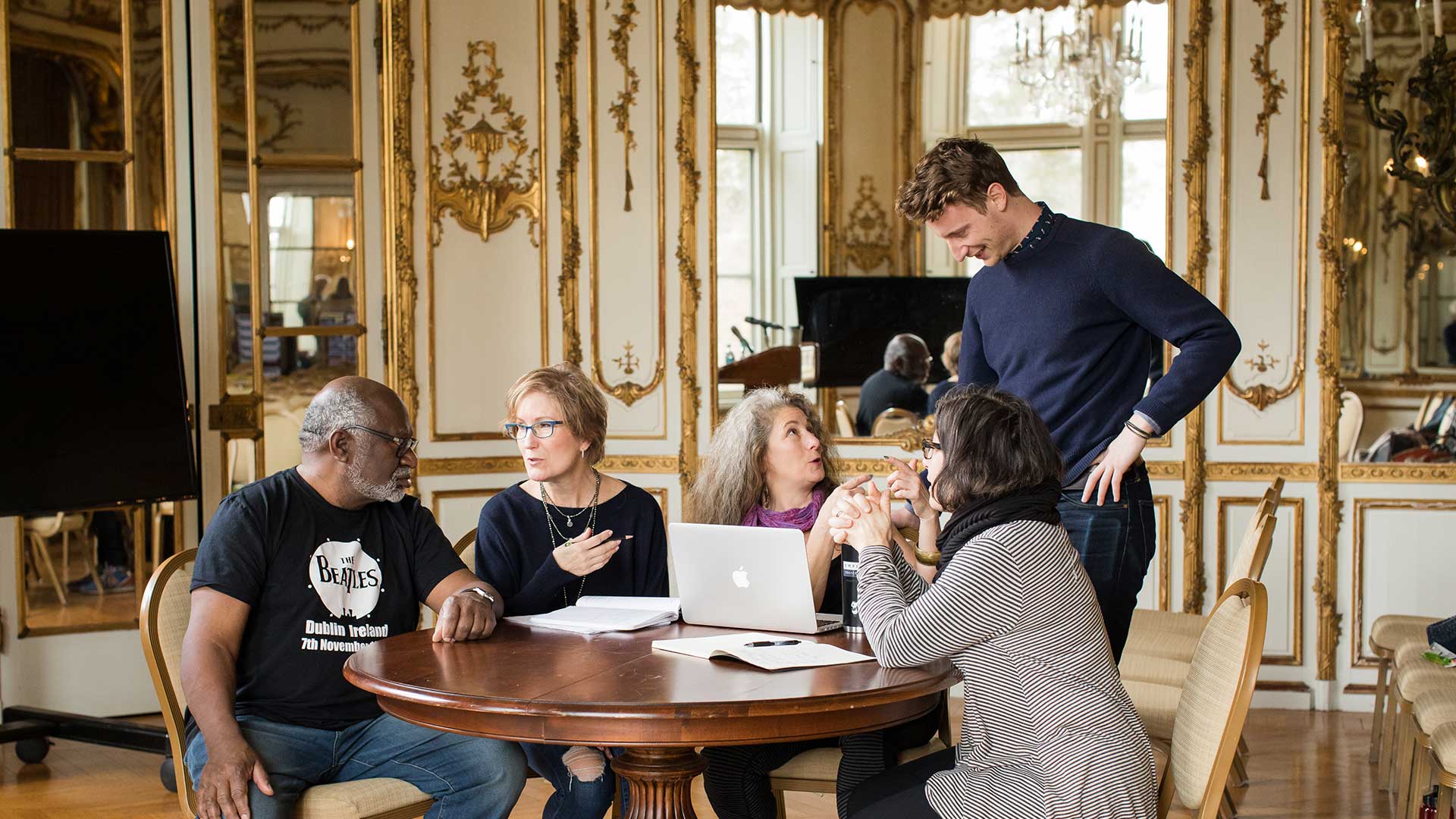 Writers of fiction and nonfiction are invited to join us July 1-3 for a weekend of workshops, craft talks and readings with best-selling authors.
Join best-selling authors Andre Dubus III and Emily Bernard for workshops in fiction and nonfiction. In addition to in-depth attention to your work, you'll have an immersive weekend of readings and craft discussions. You'll deepen your prose and leave with community, connection and inspiration. No matter what stage in your writing life, we're right there with you.
Space is limited to ensure personal attention and in-depth discussion of your work.
Best-selling author Ann Hood, founding director of the Newport MFA, is also director of the workshop. The workshop overlaps with the closing weekend of the Newport MFA's residency. Workshop participants get a peek inside our MFA program by attending craft talks and readings with MFA faculty and visiting writers.
Workshop Dates
July 1-3, 2022
Schedule and Registration
Separate workshop sessions for fiction and nonfiction run concurrently over three days. Each workshop is limited to eight students and application is open to all writers. While submission of a manuscript is not required at registration, you will be asked to submit a draft three weeks prior to attending the workshop.
Workshop participants will also join Newport MFA students for craft talks and readings (schedule to be announced at a later date).
Andre Dubus III, Fiction
Andre Dubus III's seven books include the New York Times best-sellers "House of Sand and Fog," "The Garden of Last Days" and his memoir, "Townie." His most recent novel, "Gone So Long," was a selection for the Boston Globe's "Twenty Best Books of 2018." A 2001 Guggenheim Fellow, he is a recipient of the National Magazine Award for fiction, two Pushcart Prizes and an American Academy of Arts and Letters Award in literature.
Nick Flynn, Nonfiction
Nick Flynn has worked as a ship's captain, an electrician and a caseworker with homeless adults. He is the author of 12 books, including the New York Times best-selling memoir "Another Bullshit Night in Suck City." His most recent book is "I Will Destroy You," a collection of poems. He received fellowships from the Guggenheim Foundation, the Fine Arts Work Center and the Library of Congress. His work has won two PEN prizes and has been translated into 15 languages.
David Yoo, Young Adult Fiction
David Yoo is the author of the young adult novels "Girls for Breakfast," which was named a NYPL Best Book for Teens and a Booksense Pick, and "Stop Me If You've Heard This One Before," a Chicago Best of the Best selection, along with a middle grade novel, "The Detention Club." His first collection of essays, "The Choke Artist: Confessions of a Chronic Underachiever" was a finalist for the Massachusetts Book Award. He holds a B.A. from Skidmore College and an M.A. in creative writing from the University of Colorado, Boulder.