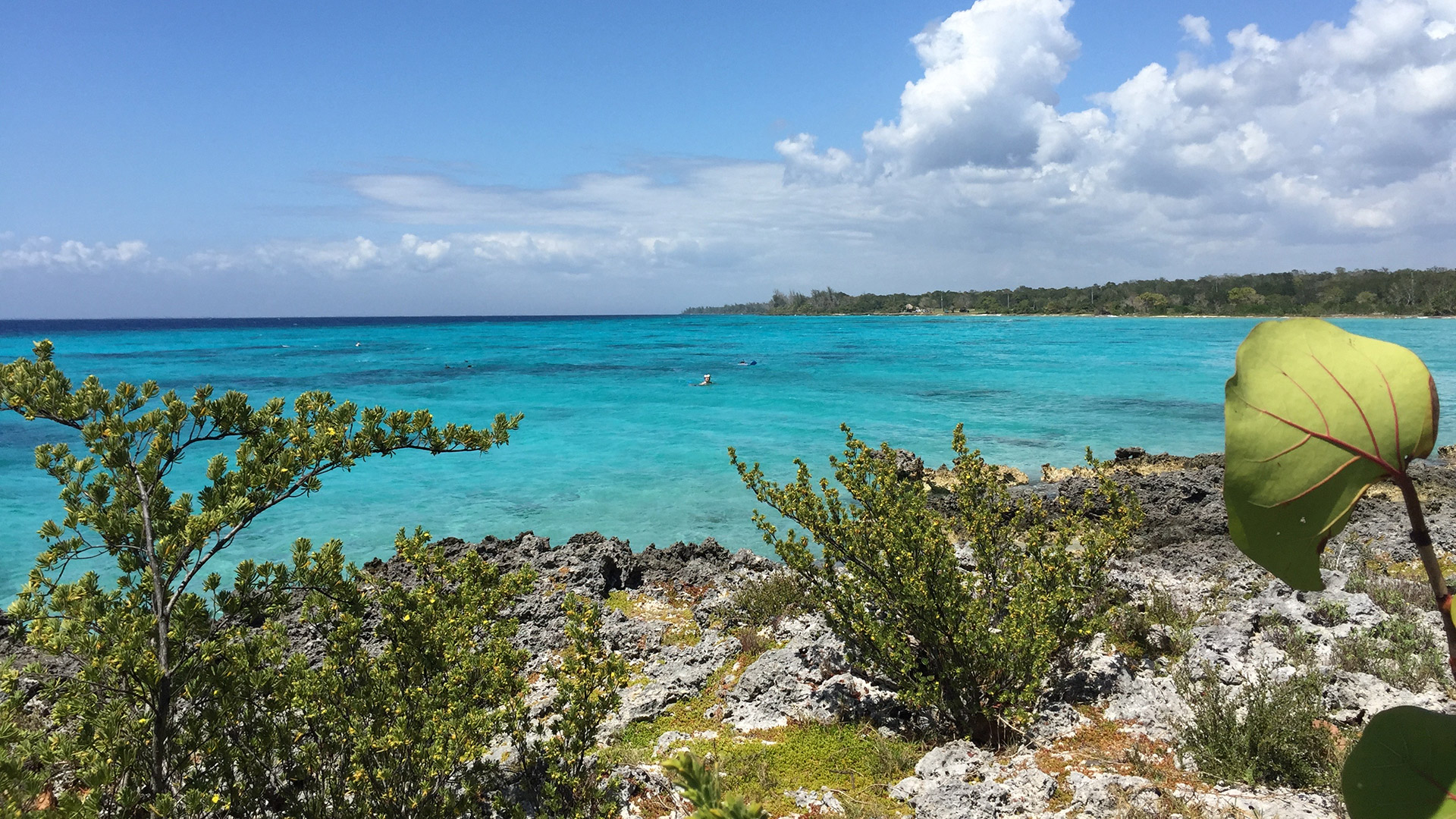 Literary Havana
The Newport MFA in Creative Writing
All students are encouraged to spend one of their winter residencies in Havana, Cuba. Our one-of-a-kind Havana residency is based on an extensive network of contacts developed by members of our faculty over decades of work and travel in the country. The residency is an educational travel program committed to operating in full legal compliance with the new regulations from the U.S. Department of the Treasury.
Residency program runs Jan. 7-15, 2023
Application deadline: Nov. 15
Learn more about the residency program
The linkages between Havana and Newport are long and surprising, mostly having to do with Cuba's pivotal sugar trade, which involved many Rhode Island merchants. In fact, some of the cobblestones in the World Heritage Site of Old Havana are reputed to have come to the island as ballast stones from Rhode Island merchant ships.
Our residency's itinerary combines the usual workshops, craft talks and one-on-one literary learning with active exploration of Cuba's cultural scene, including a dynamic, off-the-beaten track exploration of the "real" Cuba, with its unique cultural, artistic and literary legacy.
Part of each day will be dedicated to active people-to-people exchanges, including meetings and conversations with Cuban writers, lectures on the history of Cuba and elements of its literary history, visits to artists' studios and galleries, participation in music and dance lessons, and exploring the city's lesser-known cultural hotspots, including synagogues, neighborhood produce markets, Santeria temples and quirky museums. Students will visit several UNESCO World Heritage Sites, the Caribbean's largest colonial fortress, one of the world's greatest cemeteries, a cigar factory and legendary Finca Vigia, where Ernest Hemingway lived and wrote for more than two decades.
Students will take day trips to fascinating places in Cuba's interior, sample the cuisine in its famous paladares (officially sanctioned restaurants located in private homes) and experience its justly renowned music scene.
Havana and Cuba
Cuba is a Spanish-speaking country best known as a relic of the Cold War and the sole remaining Communist state in the Western Hemisphere. However, there is a great deal more to Cuba than its political history. It is a safe place to travel, has a high rate of literacy, and boasts one of the most advanced medical systems in Latin America. It is renowned for pristine national parks, white sand beaches, and the rich cultural heritage that enlivens the plazas and neighborhoods of the colorful and contradictory capital city, Havana.
In this picturesque city, ingeniously preserved American cars from the 1950s coexist with monumental billboards and statues celebrating figures from the Cuban Revolution, while an unparalleled concentration of architecture from the 16th to the early 20th centuries creates an atmosphere of down-at-the-heels elegance found nowhere else in the world. Cubans are friendly and well disposed toward North American visitors, and their exuberance and passion for living finds expression in the rhythms of the country's world-famous music and dance.
Members of our faculty have extensive contacts and experience in Cuba, which has put the Newport MFA in a unique position to offer students a once-in-a-lifetime chance to focus on their craft even as they explore the cultural life of this rapidly changing Caribbean nation.
Lodging and Costs
Students will stay in well-located casas particulares (bed and breakfasts) that allow unparalleled access to real Cuban neighborhoods and provide a hospitable base for daily cultural immersion and travel activities. Lodgings are simple and clean, with excellent breakfasts served by warm and welcoming Cuban hosts.
In addition to regular tuition, room and board, the Havana residency carries a fee to cover ground costs such as lodging, transportation, instruction, guides, visits, activities and most meals. Students will be responsible for their own roundtrip airfare to Havana, several independent meals and personal expenses, including communication, nights out and tips.