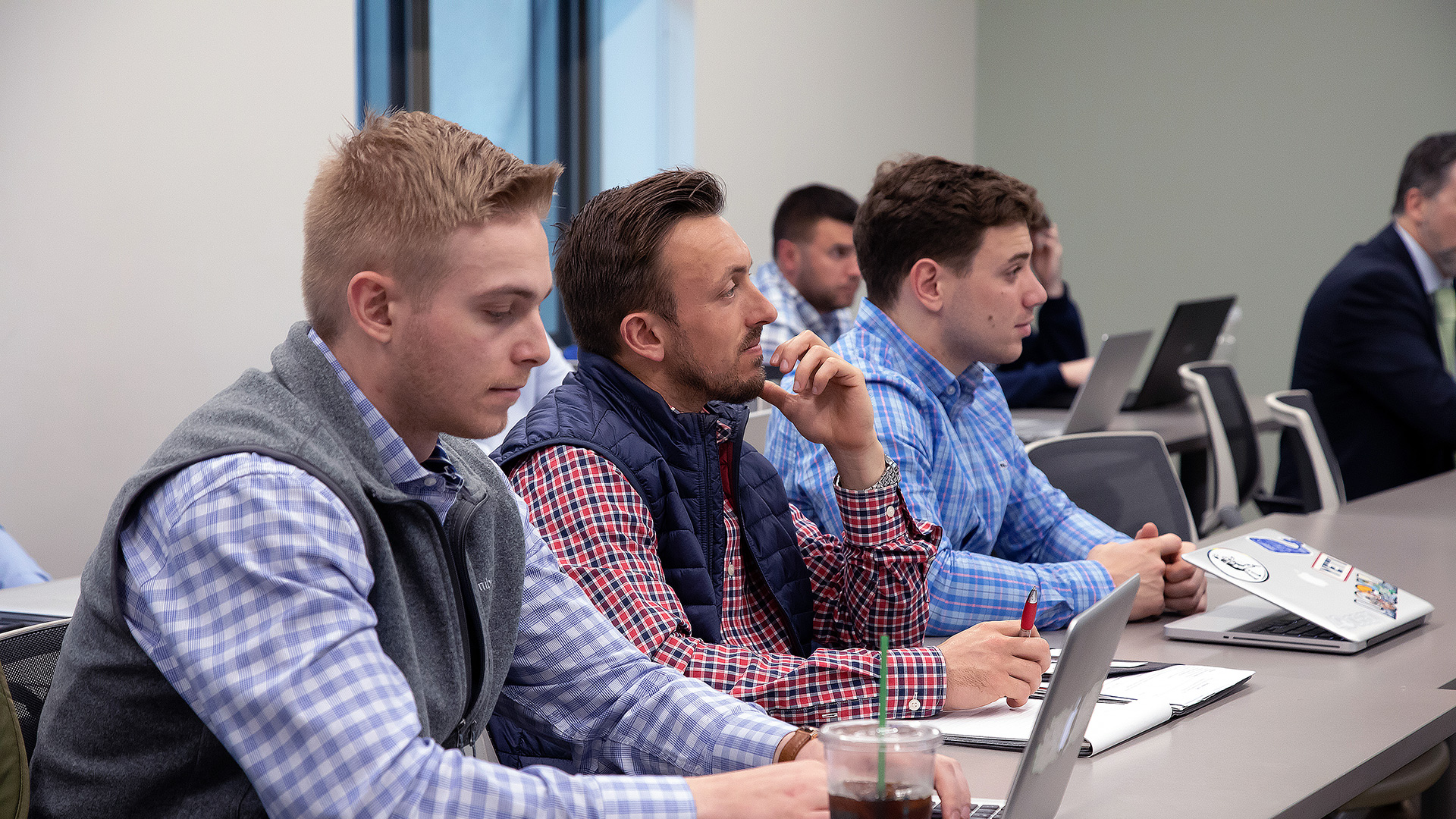 With more than 1.3 million nonprofit organizations in the U.S., there is an ongoing need for talented leaders in both public and private sectors. Salve Regina University's graduate certificate in nonprofit management develops skill sets in three key areas critical to running a successful nonprofit: fundraising, marketing and financial management.
Stay Ahead in a Rapidly Changing World
Nonprofits in all sectors, including hospitals, schools, historic foundations, libraries and museums as well as environmental, arts and social welfare organizations, are experiencing a growing need for professional management and administration, in both paid and volunteer positions. Offered entirely online, our certificate program helps experienced and emerging professionals develop contemporary skills and broaden their perspectives to influence change across their organizations.
Tuition
$2,010 per course
Course Requirements
Salve Regina's graduate certificate in nonprofit management is designed for students who hold a bachelor's or master's degree and are looking for continued professional or personal development. Students in good academic standing who would like to continue their studies may apply to the MBA or M.S. in innovation and strategic management program and carry the credits forward.
Required courses:
MGT509: Human Resources Management
MGT550: Nonprofit Management
MGT551: Fundraising and Marketing for Nonprofits
MGT552: Nonprofit Financial Management
MGT509: Human Resources Management
This course assists students in understanding the effective use of human resources to achieve organizational goals within the constraints imposed by ethical considerations and legal obligations. The processes used to determine human resource requirements, recruitment, selection, development and utilization in contemporary organizations are explored.
MGT550: Nonprofit Management
This course introduces a wide range of topics, including strategy, planning, budgeting, organizational issues, ethical concerns, service assessment/quality control, board development and governance by volunteers and trustees, management of funding and regulatory issues, theories of philanthropy, and the legal structure of nonprofits.
MGT551: Fundraising and Marketing for Nonprofits
This course explores grant writing, fundraising campaigns, major gifts, resource development, philanthropy and the marketing of products and services. Uses of social media, telethons, the importance of annual funds, donor outreach, networking and locating potential funding sources are also discussed.
MGT552: Nonprofit Financial Management
This course introduces a wide range of topics, including responsible decision-making based on data, resource allocation (and stewardship of resources), decision and control processes, capital project analysis, expenditures and budgeting. Ethical financial considerations, financial accounting and reporting standards under FASB (Financial Accounting Standards Board), donor-imposed stipulations, functional expenses (mandatory and voluntary), fundraising and management expenses are also discussed.

Our faculty generate new thinking in their fields and have a genuine impact on current business practices. Intimate class settings create rich academic environments where faculty assume a mentoring role while also providing career advice and lending their networking knowledge to graduates seeking employment.