Leadership Dynamics and Practice Degree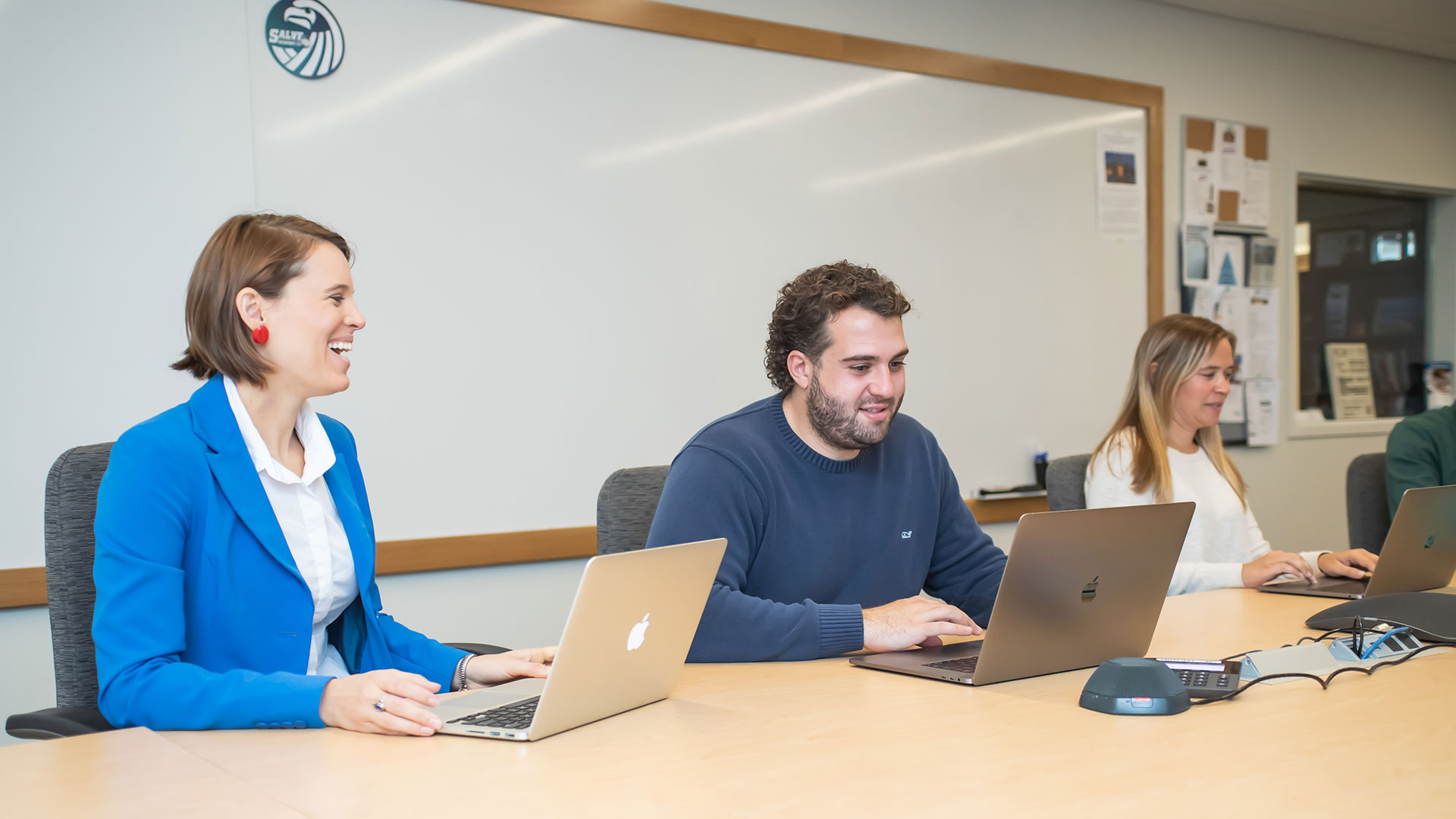 Leadership Dynamics and Practice
At Salve Regina University, our Master of Arts degree in leadership dynamics and practice explores theory and practice from a holistic perspective to foster communication and leadership skills. Through this experiential, science-based program, our passionate faculty inspire students to discover their professional talents and initiate social, organizational and systemic change.
Our rigorous, interdisciplinary program seeks to integrate body, mind and spirit into students' life and work by combining cutting-edge approaches to self-mastery practice, interpersonal communication skills, leadership development and systems thinking. Coursework for the 30-credit master's degree in leadership dynamics and practice is offered online, with select courses available at our Newport campus.
Our Leadership Dynamics and Practice Program
Through a progressive study of the discipline, our visionary program develops resilient professionals who embrace a shared and collaborative approach to leadership. Our intellectually curious and supportive learning community nurtures leaders who utilize holistic philosophies to work more effectively with individuals, groups and larger systems.
We also offer four-course graduate certificates in the dynamics of contemporary leadership and the practice of integrated leadership. These certificates can stand alone, or they can be combined with two additional courses to complete the master's degree.
Our progressive program equips students with the latest knowledge in effective leadership and explores proven interventions and guideposts for systemic change. Inspired by Salve Regina's mission to promote a harmonious, just and merciful world, our interdisciplinary perspective provides effective leadership skills designed for a world that is constantly evolving. We seek to be an active part of the conversation on social justice, advocacy and mercy.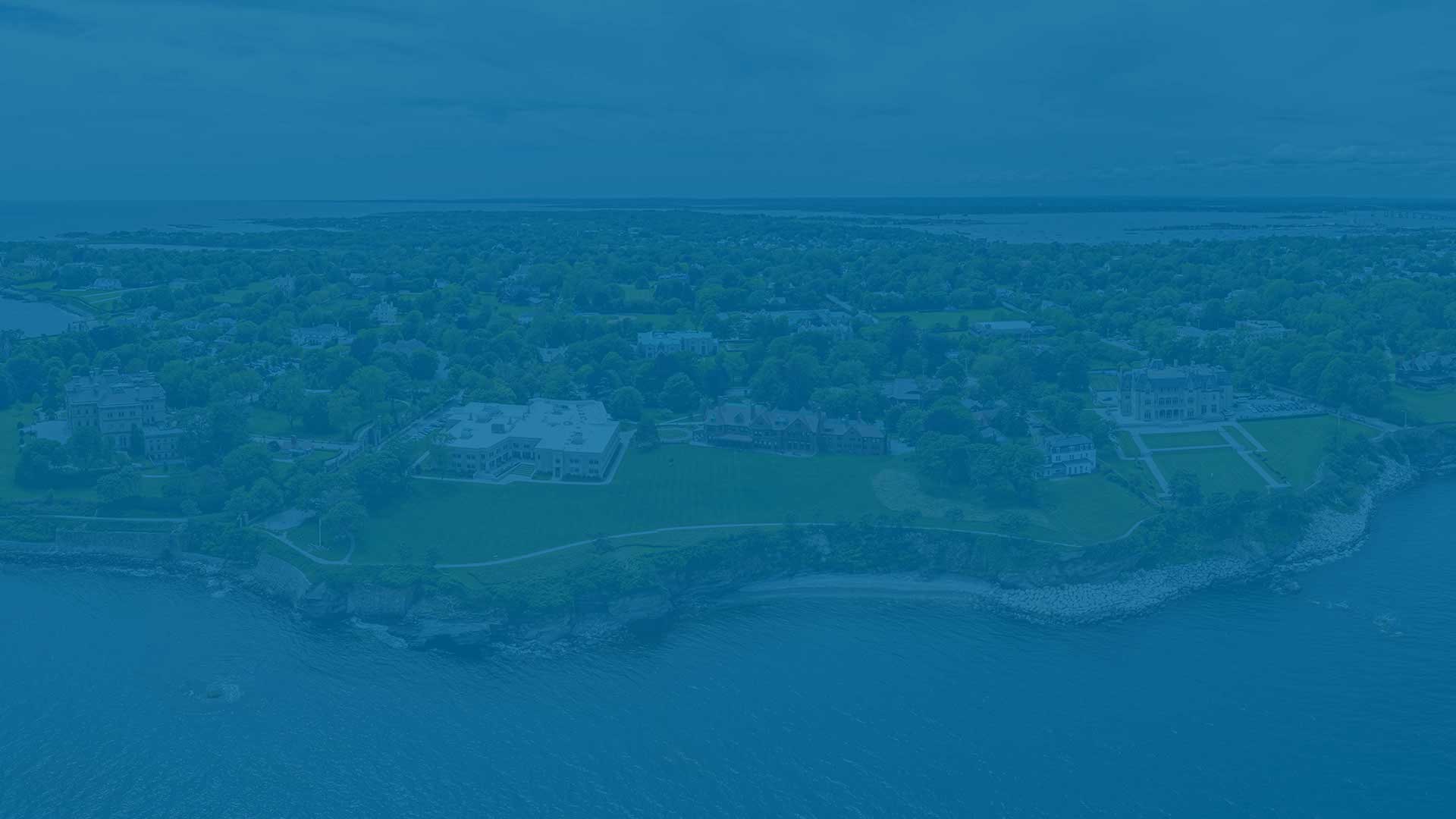 Discover the Difference at Salve Regina
Advance Your Career
Salve Regina's leadership dynamics and practice program provides a pathway to upward mobility, professional advancement and enhanced career satisfaction. Our graduates pursue leadership opportunities in business, nonprofits, the military, the arts, law enforcement, faith-based organizations and government.
Streamlined and Affordable
Salve Regina's leadership dynamics and practice degree offers cutting-edge material in a cost-effective, 30-credit program that is immediately applicable to personal and professional goals. Our faculty are experts who integrate theory with practice and support students in applying leadership wherever they work.
Active, Engaged Learning
Our online courses are synchronous, interactive and highly experiential. We engage and develop dynamic communities of practice through high-touch classes where different perspectives are encouraged, providing our diverse student body with practical and applicable knowledge and skill sets.
Salve Regina's Online MBA vs. M.A. in Leadership Dynamics and Practice
To meet the demand for advanced practice leaders, Salve Regina offers a Master of Business Administration (MBA) and a Master of Arts (M.A.) in leadership dynamics and practice. Both programs are designed to increase your marketability to employers and expand your professional outlook.
The MBA offers a forward-thinking management curriculum, while the M.A. in leadership dynamics and practice explores organizational leadership skills and provides exceptional experiences to steward confident leadership.
Both graduate programs foster tangible career advancement; the path you choose depends on your personal and professional goals.
Leadership Dynamics and Practice Curriculum
Our master's degree in leadership dynamics and practice provides extended professional development opportunities that uncover students' abilities to affect change and communicate professionally.
Leadership is a shared and collaborative responsibility, and our graduates are well prepared to lead creatively and effectively in a variety of professional settings. Careers that are particularly complemented by a degree in leadership dynamics and practice include those in education, business, nonprofit organizations, faith-based or the arts sector. A better understanding of leadership and systems thinking also benefits professionals in government, health care, the military and law enforcement.
Required courses:
HLC504: Holistic Foundations
HLC505: Interpersonal Helping Skills
HLL519: Introducing Dynamic Leadership Perspectives
HLL520: Leading Holistically: Developing Cross Cultural Awareness
HLL524: Leading Group Dynamics
HLL525: Enhancing Dynamic Leadership Skills
HLL527: Leading System Change and Transformation
HLL528: Leading with Awareness: Skilled Attention, Inquiry and Dialogue
HLL529: Resilient Leadership: Navigating Challenges
HLC540: Integrating Meaning (capstone)
Time to Complete
Two to three years
Application Deadline
March 1, July 1 or Nov. 1
Explore Salve Regina's Transformative Educational Experience
Join us as Jim Fowler, vice president for enrollment management, discusses Salve Regina University's M.A. in leadership dynamics and practice program with David Altounian, vice provost for graduate and professional studies; Dr. Nancy Gordon, graduate program director; graduate student Michael Dwyer; and Lisa Milich '13 (M), founder and chief impact officer at Beyond Change.
Learn More About Leadership Dynamics and Practice at Salve Regina
Our master's degree in leadership dynamics and practice empowers working professionals to unlock their potential and apply their skills to current and future career opportunities that contribute to organizational, social and global change. Transform your personal and professional perspective on leadership and function effectively at all levels.
Request information to learn more
Ready to apply?
Program Spotlight: A Different Kind of Leader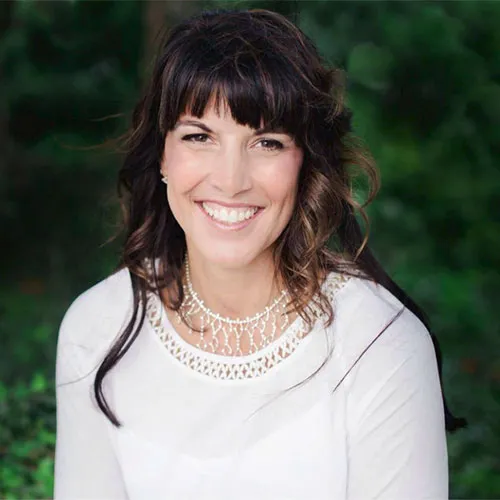 Lisa Milich '13 (M) says that Salve Regina's leadership program changed her life. It equipped her with the latest approaches to integrative systems thinking and growth strategies and allowed her to deepen her sense of self and become a more conscious and aware person.
 It's very much an inside-out process. It's not command and control. It's really about being able to be present in the moment and show up in that presence in a way that impacts other people.