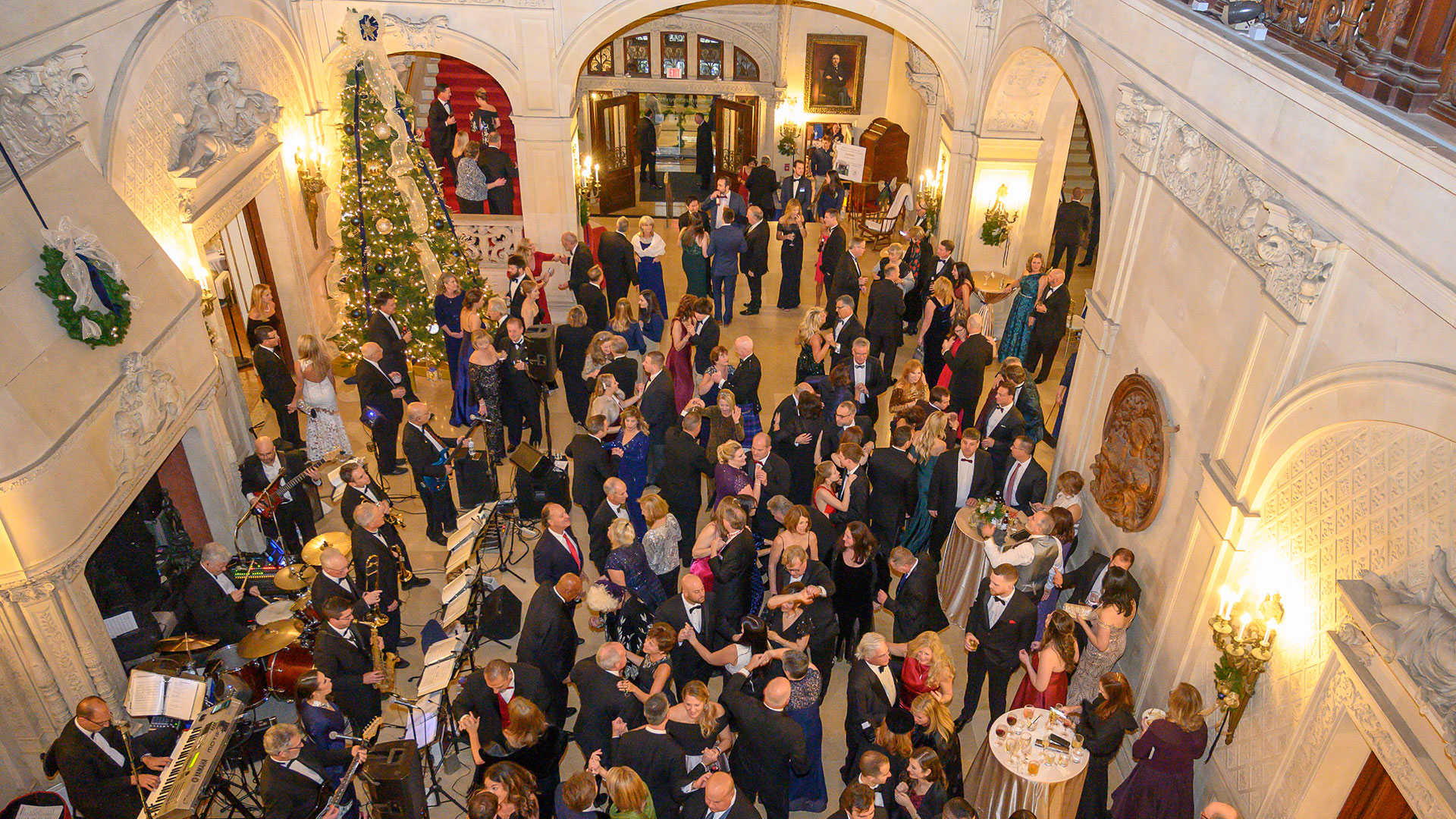 In 1977, Salve Regina launched its first Governor's Ball in collaboration with Gov. J. Joseph Garrahy. In the years since, the Rhode Island corporate community and many dedicated individuals have continued to embrace this longstanding tradition that enables our students to achieve their dreams of a college degree. When the pandemic forced the University to host the Governor's Ball virtually in 2020, the unwavering commitment of our patrons exceeded our expectations and helped us to foster student success through scholarship opportunities.
The Governor's Ball has raised millions of dollars over the years to help students struggling to meet the costs of a college education, and the need for aid continues to rise. Lingering effects of the pandemic have continued to challenge students and their families, and have also compelled the University to reimagine the ways in which we gather to support student success.
After careful consideration of the ongoing concerns over the pandemic in Newport and across Rhode Island, we have decided to shift the Governor's Ball from a large-scale affair to a smaller gathering for event leaders. The tradition of giving that has kicked off the holiday season for decades will continue in many forms throughout the year, with new opportunities for Salve Regina friends and family to join us as we begin our 75th anniversary celebration. Planning is underway for a series of special events, programs and presentations that showcase the University's history, mission and remarkable community of scholars, educators, alumni and families.
The generosity of many thoughtful and compassionate Governor's Ball donors in past years has had a profound impact on the lives of our students. Please consider continuing your support for student scholarships. Your gift is greatly appreciated.