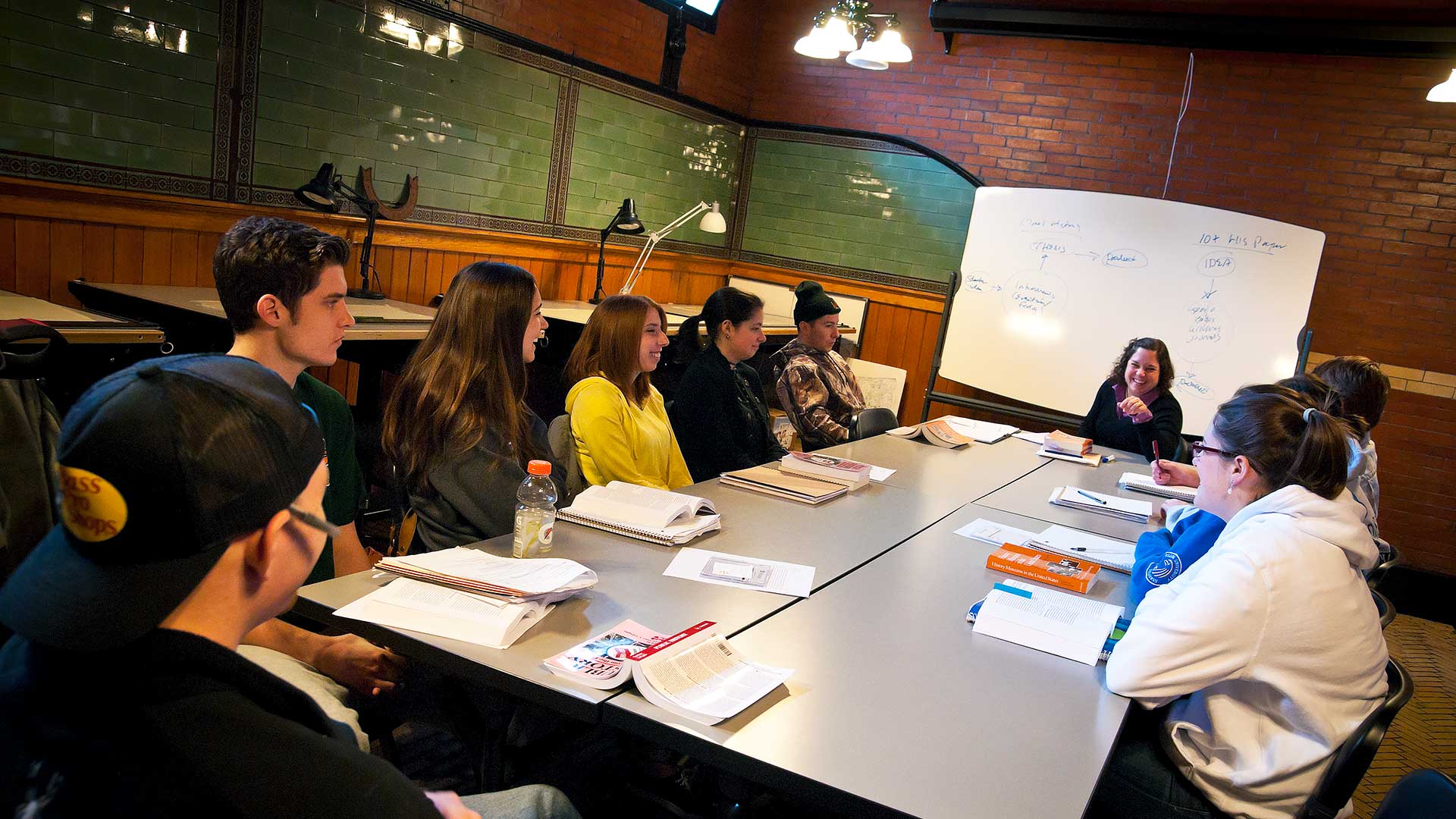 Our bachelor's degree in American studies is an interdisciplinary program in which students draw upon multiple fields of study to critically analyze the meaning and influence of U.S. history and culture.
Explore American Culture
Our program focuses on the question of national identity: What characteristics, traditions, ideas and values shape the American people and their institutions? Students explore American culture through the lens of diverse academic fields such as art, economics, film, history, literature, music, philosophy, politics, religion and sociology in order to examine the nation's intellectual and social foundations.
Our majors are characterized by their ability to think critically, make intellectual connections and communicate effectively. The broad and rigorous education our students receive prepares them for graduate school and careers in a wide variety of fields, including business, education, government, journalism, law and the nonprofit sector.
Alumni Spotlight: Clarissa Verleur '17
After applying to 14 law schools and earning 14 acceptances, American studies major Clarissa Verleur '17 chose Washington and Lee University in Virgina. She earned her law degree in 2020 and embarked on her career by clerking for a judge in the New Jersey Superior Court. She's most interested in becoming a prosecutor, and would also love to pursue a Ph.D. No matter what the future holds, Verleur is grateful for the experiences at Salve Regina that brought her to where she is now.
 When I was interviewing with the judge, he picked up the fact that I had done a lot of writing in college. I could tell that he liked my application. I would say from my experience starting at Salve freshmen year and in the Pell Honors Program, I can see the effects of it all the way through law school and now to my post-school job.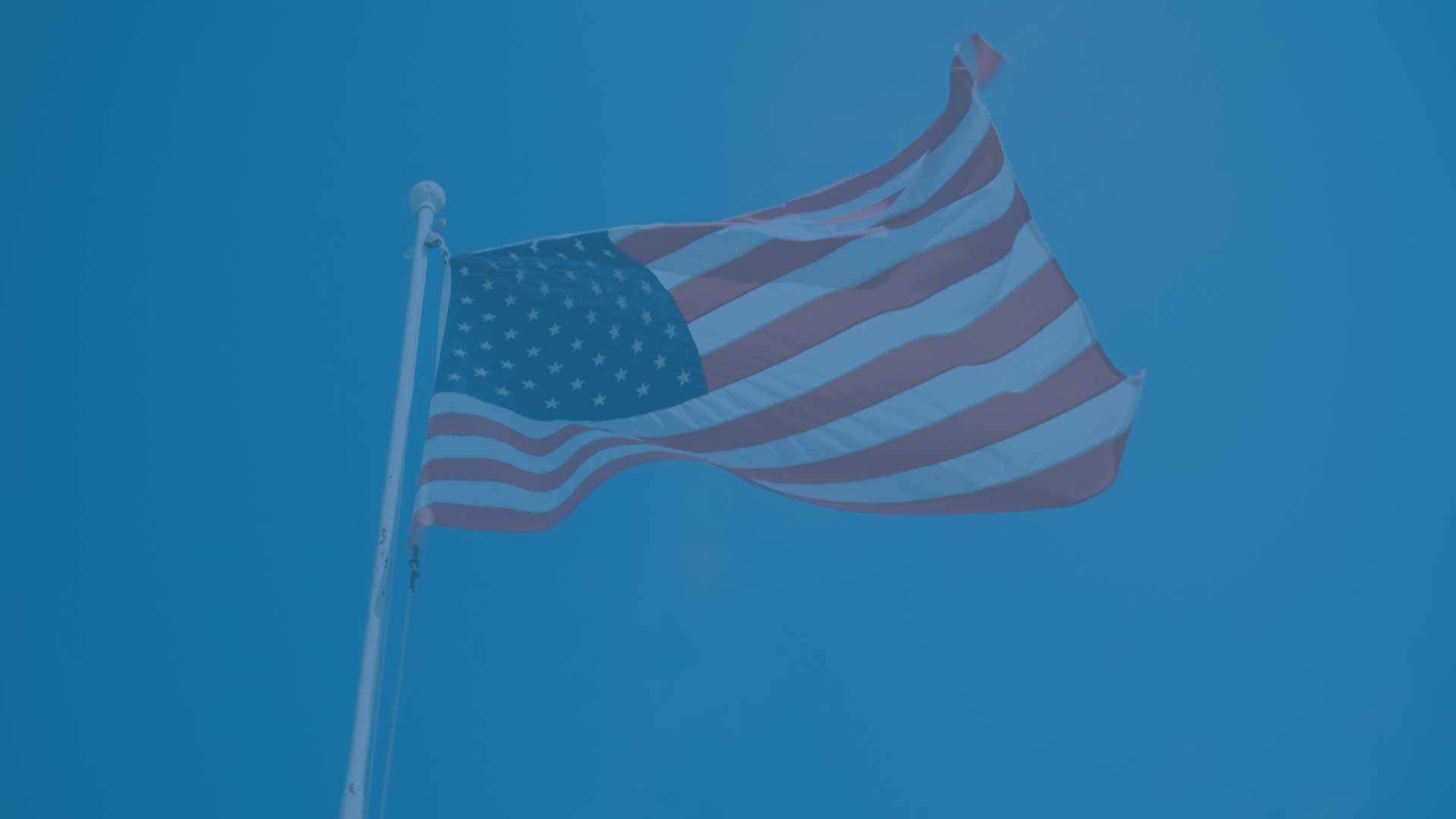 Befitting an interdisciplinary field of study, our faculty are scholar-teachers with expertise in a variety of disciplines, including political philosophy, communications and social media, military history, and American literature and cinema.​
Employers and graduate schools seek applicants who can think critically, communicate effectively and are self-starters. With its flexible curriculum, personalized faculty mentoring, interdisciplinary approach and senior thesis project, our program creates an ideal environment for students to develop those sought-after skills.
In the Workforce
Business: Graduates acquire the creativity, organizational skills and cultural awareness necessary for careers as successful entrepreneurs.
Education: Graduates are well prepared for teaching and administrative positions in primary, secondary and higher education.
Government: Graduates have held positions at the local, state and federal government levels.
Nonprofit sector: Graduates can pursue careers with advocacy organizations, electoral politics, libraries, museums, research organizations and think tanks.
Graduate and Law School
Humanities and social sciences: Graduates can pursue masters and Ph.D. programs in American studies, ethnic studies, history, literature, political science, sociology, urban planning and urban studies.
Education: Graduates interested in teaching careers can earn the M.A.T., while those interested in educational research, advocacy or administration may pursue M.A., M.S., Ed.D. and Ph.D. degrees.
Public administration and public policy: Graduates can pursue master's and Ph.D. programs in public administration and public policy.
Law school: Graduates acquire the research skills, critical analysis and clear writing necessary for the demands of law school.
 The American studies program gave me a thorough understanding of culture and historical events in New England that informs my work as an archeologist every day. And the skills I learned during my internships at Salve were so valuable - I felt well prepared for the workplace. 
Melissa Andrade '14
Architectural historian, Public Archaeology Laboratory
Major in American Studies (B.A.)
14 courses | 42 credits
Required courses:
AST201: American Civilization I: Introduction to American Studies
AST202: American Civilization II: Theory and Practice
AST262: Classic American Philosophy
AST390: American Civilization III: Research Methods
AST490: American Civilization IV: Senior Thesis Capstone
One of the following arts courses:
AST215: American Music
AST303: American Art: 1650-1950
AST397: Special Topics in Film
One of the following cultural and historic preservation courses:
AST190: Introduction to Archaeology
AST301: American Architecture Survey
One of the following literature courses:
AST314: Realism and Naturalism in 19th Century American Literature
AST315: The American Literary Renaissance
One of the following history courses:
AST313: American Immigrant Experience
AST322: Urban America
Students also choose five elective courses in consultation with their advisor and with approval from the program coordinator. Majors are encouraged to study abroad and complete an internship.